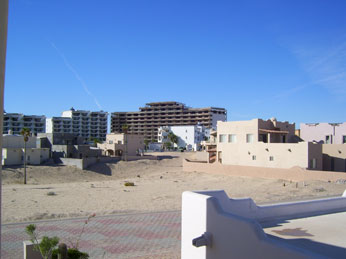 The new highway planned to connect Southern California with Rocky Point will bring a new flood of tourists eager to spend their money away from home.
This will also bring tourists who want to make the move more permanent, increase their stay, or grab some investment property.
Even with the slowdown of the U.S. economy, plenty of property around Rocky Point is still available.
This may eventually increase the value of land and other property in the Sandy Beach and Puerto Peñasco area once the economy recovers and prime Mexican real estate is already bought.
While the Rocky Point real estate, condo and timeshare market may have slowed down, the 2009 real estate market is expected to grow as economies stabilize.
Sandy Beach real estate, timeshares and property
There are hundreds of Americans and Canadians who own property like condos, time shares and custom built homes at Sandy Beach and around Rocky Point.
With the downturn in the U.S. economy - which also ripples through the Mexican economy - many more homes, fractional ownerships and timeshares may see a significant drop in values in 2009 and 2010.
This period though, is ideal for the savvy investor looking for someone who needs to unload Rocky Point real estate property at a discount or short-sale to avoid foreclosure. More on Sandy Beach.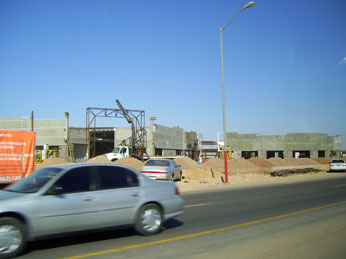 Construction in Puerto Peñasco has slowed, but annual tourist events like the Bike Rally and Spring Break help the town residents weather the economic storm in Mexico and keep some real estate in development. This opens more opportunities for investors and potential property owners.