Bring Two Nice Jewish Boys Home for the Holidays: The LeeVees "Hanukkah Rocks"
The Rolling Stones to Perform During Sprint Super Bowl XL Halftime Show on ABC; Don Mischer to Executive Produce and Direct
World-Renowned Vocalist Enya Releases Her Highest-Ever Album Debut With "Amarantine"
Gorillaz Nominated for Record of the Year Grammy
MULTI-PLATINUM RECORDING ARTIST CIARA WRAPS UP 2005 RECEIVING 4 NOMINATIONS
Green Day Nominated for Record of the Year
Sean Paul Nominated for His Second Straight Grammy for Record-Breaking Album "The Trinity"
McCartney Earns Three Grammy Nods for Critically Hailed 'Chaos And Creation In The Backyard'
Stevie Wonder Garners Six Grammy Nominations, Five for Acclaimed Album, 'A Time To Love'
Top 100 Nightclubs and Bars for 2006 Selected by Editors of Nightclub & Bar Magazine
Wynonna Judd and Cowboy Troy Co-Hosts Nashville Star's Season Four
Frank Sinatra 90th Birthday Salutes Planned for December 12
'The Christmas Song' Takes Top Spot As Last Week's Most-Played Holiday Song
Bo Bice 'American Idol' Finalist Releases Debut Album, 'The Real Thing,' New CD On Sale December 13
Jamie Foxx's New CD, UNPREDICTABLE, Set For December 6th Release 'Fulfillment of Lifelong Dream'
Paula Abdul and DNA Studio Create the 'Cardio Cheer' Phenomenon
Houston Rapper Chamillionaire Debuts #10 on the Albums Chart
Eminem's new CD CURTAIN CALL: THE HITS Features His Most Popular Tracks Plus Three New Songs and a Bonus Live Performance
R&B/Hip Hop Artist, Songwriter Ciara Gets Exclusive, Worldwide Publishing Deal
Queen + Paul Rodgers Set 23-Date Tour for Spring 2006
American Idol Carrie Underwood Debuts at Number One on Billboard's Top Country Albums Chart
RCA Music Group Artists Win and Wow at the 33rd Annual American Music Awards
Keith Urban Wins Two and Lee Ann Womack Picks Up Three CMA Awards on 'Country Music's Biggest Night'
Garth Brooks and Wal-Mart's Multi-Year Venture: New 6-disc box CD on Nov. 25.
Paul McCartney Provides First-Ever Live Space Station Wakeup Music
Nick Carter Tells Ryan Seacrest - 'Hell No' to Engagement Rumors to Bai Ling
Sharon Stone Charity Song is a Hit With Over 2,500 Downloaders at iTunes in First Week
John Lennon's Solo Catalogue to Be Available in Digital Format for the First Time
Linda Ronstadt's 1969-1974 Capitol Records Solo Output Presented in New 2-CD Collection
U2: DVD Release : 'Vertigo 2005//U2 Live From Chicago
Johnny Cash Tribute Concert and Benefit Set for Nov. 20, 2005
50 Cent: Bulletproof Video Game to Offer a Full CD's Worth of New and Exclusive 50 Cent Music and Over 150 Total Music Tracks
Back By Popular Demand; Grammy Award Winning Babyface to Heat Up the Stage With Fall Tour
Ringtones Provide Fashion Statement for Women
Ron Kaplan Weber Iago CD: Saloon
The Unprecedented Success of The Rod Stewart Songbook Series Continues...
Charlie Daniels New CD at Cracker Barrel
Frank Sinatra's Acclaimed Final Studio Albums, 'Duets' and 'Duets II' Paired by Capitol/EMI for 'Duets and Duets II: 90th Birthday Limited Collector's Edition'
"Memoirs of a Geisha" Cellist Yo-Yo Ma, Violinist Itzhak Perlman to be Featured Soloists in John Williams' Original Score for Film Version of 'Memoirs of a Geisha'
MCA'S Trisha Yearwood Celebrates Eleventh Gold Certification With Jasper County
ABC News Radio Reports: Madonna "Biting Fingernails Off" Exclusive Interview
Unplugged Makes Alicia Keys Unstoppable With #1 Debut On Billboard 200 Album Chart
Stevie Wonder's New Album 'A Time To Love' In-Stores
Jamie Foxx's New Album, UNPREDICTABLE, Set For December 6th Release 'Fulfillment of Lifelong Dream'
Queens Of The Stone Age to Release First Ever Concert DVD/Live Album On November 22nd
Mariah Carey Launches the Emancipation of Mimi: Platinum Edition as 'Don't Forget About Us' Heads to Top of Charts
Columbia Records Set to Release 'Bette Midler Sings The Peggy Lee Songbook' as Dualdisc & Traditional CD
Lisa Marie Presley Announces Fall Club Tour
Sammy Hagar and His Celebrity Friends Celebrate His Birthday at Annual Cabo Wabo Cantina Bash 2005
Music Hall's 2005 Detroit International Jazz Festival - Most Successful in 26-Year History of the Event
Toni Braxton Returns to Music Limelight With a #1 New CD Album
Gretchen Wilson Scores #1 Album
Singer Harry Connick Jr. Testifies Before Senate Finance Committee About Hurricane Relief and Recovery
Kenny G's The Greatest Holiday Classics a Collection of Seasonal Favorites, in Stores October 18th
TOM PETTY Tells The Story of How the Legendary TRAVELING WILBURYS Came to Be Formed
Late Night with Conan O'Brien' Devotes Entire Show to U2 Thursday, October 6
The Concert for John: Tribute Marks 25th Anniversary of Beatle John Lennon's Death
Regis Philbin Rings in the Holidays With New CD Collection of Christmas Favorites

INXS to Launch 2006 World Tour in North America
Martha Stewart Living Omnimedia and SONY BMG Create Martha Stewart Living Music

The Future of Music Achieves Major Landmark as Gwen Stefani Makes Digital History With One Millionth Commercial Download of 'Hollaback Girl'
50 Cent Announces November 8 Release Date for Album to Accompany His Major Motion Picture Debut
Peabo Bryson, Time Life's National Spokesperson Receives Recognition Plaque
Noted Jazz Musician Says MTV/Hip Hop Generation May Kill Classical and Jazz Music
Exclusive 50 Cent DVD Available Now With Pre-Order Purchase of 50 Cent: Bulletproof
Usher Headlines Project Restart
Columbia Records to Release Burt Bacharach's 'At This Time' on November 1st
R. Kelly 'Trapped In The Closet Chapters 1-12' in Stores November 1
Gretchen Wilson Instructed by Doctor to Take Vocal Rest
Rod Stewart's Grammy Winning, Chart Topping Great American Songbook Series Continues, With Thanks for the Memory
"Jimi Hendrix: Can You See Me? -- A Life Through The Lens" Exhibit
JLO by Jennifer Lopez and Quepasa Team Up to Reach Hispanic Shoppers Online
Destiny's Child's #1's in Stores Tuesday, October 25
Charlotte Martin on tour
Suzanne Ciani: "Silver Ship" (profile)
Tupac Shakur First Rap Star Ever Immortalized in Bronze
K-Ruger, Def Jam Recording artist, dies
Reggae Icon Burning Spear Release the First-Ever Indie DualDisc Project
Sabbath Crosses: Black Sabbath Tribute (profile)
Suena el Sur - rewriting reggae (profile)
Karamelo Santo: "Hacinedo Bulla" (profile)
"Pacific Lounge" by Jessie Allen Cooper
David Banner's New Album 'Certified' In-Stores September 20th
Jay-Z Strikes Back at POWERHOUSE 2005: OPERATION TAKEOVER
Les Paul Makes His First Chart Return in 50 Years With New All-Star CD, 'Les Paul & Friends: American Made World Played'
Rolling With The Stones By Bill Wyman with Richard Havers
Jim Wilson, "A Piece of My Heart"
Exclusive World Premiere of Television Ad for Britney Spears' New Fragrance fantasy BRITNEY SPEARS
Eurythmics Ultimate Collection Celebrates One of the Most Successful Duos Ever, in Stores November 8th
Grateful Dead Tour Bus Ends Long, Strange Trip at Volo Auto Museum
HANK WILLIAMS JR. JOINS CMT/MTV/VH1 HURRICANE KATRINA RELIEF SHOW SEPTEMBER 10TH FROM NASHVILLE
John Lennon Songwriting Contest Accepting Entries for 2005 Competition
2005 CMA Awards Tickets Go on Sale Sept. 17
Madonna Launches The English Roses (TM) Fall 2005 Collection at Retailers Nationwide
MTV, VH1, and CMT Launch Hurricane Katrina Relief Campaign
Tim McGraw to Headline NBC Concert in Support of Hurricane Katrina Victims
Nemo Music Festival Performers Set for September 29-October 2nd, 2005
Regis Philbin to Emcee National Radio Hall of Fame Induction Ceremony
2005 MTV Video Music Awards: Green Day Triumphs with Six Moon Men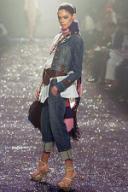 VIP Tickets to Jennifer Lopez's Red Carpet Opening & Samples From Her First Sweetface Fashion Show Up for Auction at Overstock.com
Reebok and Hip-Hop Violinist Miri Ben-Ari Make Beautiful Music Together with First-of-its Kind Partnership
Coal Miner's Daughter 25th Anniversary Edition'
311's New Album Don't Tread On Me Debuts at #5 on Billboard's Album Chart; Single # 6* on Modern Rock Radio
CRYSTAL GAYLE RELEASES HER NEW LIVE CONCERT DVD
The 'Thunder Rolls' Into Wal-Mart With Garth Brooks Multi-Year Venture
Collin Raye's New CD, "Twenty Years and Change" set for October 25th release
San Francisco Chronicle Publishing Sean Penn's Series on Iran
30th Anniversary of Patti Smith's Proto-Punk Masterpiece, 'Horses,' Celebrated With Release of 'Horses Horses' on Arista/Columbia/Legacy
Trisha Yearwood Returns to the Stage for Fall Tour
Paul McCartney's 'US' Tour; Sold Out Concert Tour Begins September 16
B.B. King Celebrates His 80th Birthday
"B5," P. Diddy's Latest Discovery, Debut in Top 20 on Billboard 200
Rolling Stones to Release New Studio Album 'A Bigger Bang'
Ray Charles Post Office Building, Near Site of Historic Studios, to Be Named in Honor of Music Legend
Margie Baker: Live at the Bach" new CD
Lisa Bell: "It's All About Love" new CD
Teen Star Hilary Duff Receives Broadway Endorsement
Nick Carter Prepares to Sue Accuser and Legal Team Over Frivolous Lawsuit
Velvet Revolver's Scott Weiland Drug Charges Dismissed
Nelly and Reebok Announces Partnership with Multi-Platinum Hip-Hop Sensation
iTunes Music Store Downloads Top Half a Billion Songs
More Artists Announced for 'CMA Music Festival: Country Music's Biggest Party' on the ABC TV
Woodstock Folk Festival on July 17, 2005
Michael Jackson Fans to Celebrate Victory and Birthday in London
Mary Mary Celebrate Release of New Album with Free Performance & Fan Meet-and-Greet at Atlanta-Area Wal-Mart
DRT Entertainment Signs Aphasia, Debut Album Out September 2005
Natalie Grant Finds a Home at the Top of the Christian Music Charts
Teddy Geiger Invited to Open U.S. Shows on Hilary Duff's 'Still Most Wanted Tour'
Olivia Newton-John's New Studio Album 'Stronger Than Before' Available Exclusively at Hallmark Gold Crown Stores
More Talent Announced for 'CMA Music Festival: Country Music's Biggest Party' on the ABC Television Network
VINCE GILL AND THE OAK RIDGE BOYS TO RECEIVE HONORS AT THE 35TH ANNUAL IEBA LIVE! CONFERENCE IN NASHVILLE
Clay Aiken - The Jukebox Summer Tour 2005
Pete Yorn Hits The Road for July Mini-Tour
MTV and VH1 to Air 10 Consecutive Hours of Musical Performances from Recent Live 8 Concerts
ROCK STAR: INXS TV show information and list of the 15 performers selected.
Amy Grant Set to Hit the Stage in Corona, CA - Weeks Before the Launch of Her New Television Career
Dolly Parton Announces Music Theater & Entertainment District in North Carolina
INXS Signs New Recording Agreement With Epic Records/SonyBMG; New MSN Website
Answers to Death of Rapper Notorious B.I.G. Presented in Hit Film, 'Chronicles of the Junior M.A.F.I.A.'
Judy Collins New Book and CD in Stores Now: Portrait Of An American Girl Morning, Noon And Night - Living The Creative Life
Apple Kicks Off iTunes Music Store Countdown to Half a Billion Songs; Live 8 available downloads
Tribute to Luther Vandross Throughout July 4th Weekend On 'The Groove' (XM Channel 64)
New Clutch Album Debuts at #93 on Billboard Top 200
Bo Bice Makes Chart History With First Single;
'Inside Your Heaven' / 'Vehicle' Debuts at No. 1
John Mayer Trio Formed; Fall Tour Announced
Claims of Nick Carter Being Sentenced to Rehab are False and Misleading
50th Anniversary of Rock 'n' Roll's Big Breakthrough to be Saluted With Multiple Celebrations in Hollywood
Sean 'P. Diddy' Combs and Penelope Cruz Take Manhattan by Storm
Hootie and the Blowfish Surprise Troops at Appreciation Celebration in N.C.
Crosby, Stills & Nash to Embark on Major North American Leg of Their 2005 World Tour
Tom Petty & the Heartbreakers' Concert Tour Underway; Black Crowes join some shows
50 Cent is a Crossover Hit in New Reebok TV Ad
Gwen Stefani Announces Fall Concert Tour: 'Harajuku Lovers Tour 2005' to Kick Off October 16
2006 EMOL.org Music Etertainment Magazine. All rights reserved.