Music: Britney Spears
3" To 1: Britney Beats Odds To Debut Atop Hot 100
According to www.billboard.com Britney Spears becomes the first artist in over three years to debut at No. 1 on the Billboard Hot 100, to be released tomorrow (Oct. 15), as "3" opens at the pinnacle of the chart. Her new track, a racy paean to the joys of three-way sex from the upcoming hits set "The Singles Collection," due Nov. 24, shifts 255,000 downloads in its first week of release, also propelling it to No. 1 on Digital Songs. The title also jumps 38-25 on the Pop Songs chart and debuts at No. 49 on Radio Songs/Hot 100 Airplay, which ranks songs based on airplay audience on all radio formats.

"3" is the first title to debut at No. 1 since Taylor Hicks' "American Idol" victory song "Do I Make You Proud" did so on the chart dated July 1, 2006. In fact, the last four songs to open at No. 1 were all "American Idol"-related. Prior to Hicks, Carrie Underwood's "Inside Your Heaven" (July 2, 2005), "I Believe" by Fantasia (July 10, 2004) and Clay Aiken's "This Is The Night" each debuted at No. 1. The last non-"Idol" song to open at No. 1 was Lauryn Hill's "Doo Wop (That Thing)" on Nov. 14, 1998. "3" is Spears' third Hot 100 No. 1. Her debut single "...Baby One More Time" spent two weeks at No. 1 in 1999 and "Womanizer" spent a sole frame at the top, exactly one year ago this week, on the chart dated Oct. 25, 2008.
Britney Spears' 'Circus' Bows at #1
Spears' Marks Her First Back-To-Back No. 1 Singles And Fifth No. 1 Top 40 Hit Song
Britney Spears' makes top presence on the music chart with her latest single "Circus." The song is #1 on the Top 40 radio charts. This is Britney's fifth #1 song overall.
Britney Spears had three songs in the Top 40 music chart. Her breakout first hit song was "Womanizer." "Circus," and her quickly rising third single "If You See Amy," are now on the charts.
This is the first time in Britney Spears' career where she has back-to-back No. 1 singles on the radio chart, according to industry trade Radio & Records.
The platinum album "Circus" debuted at #1 and made Britney Spears the first female ever to have five number one album debuts. Worldwide, the album has sold in excess of three million copies. "Circus" reunites Spears with previous collaborators Max Martin, Danja and Bloodshy & Avant and her latest video for "If You See Amy" recently wrapped shooting in Los Angeles and was directed by Jake Nava (Beyonce, Shakira, P!nk).
Britney Spears' upcoming arena tour, "The Circus Starring Britney Spears" kicks-off in New Orleans on March 3, 2009. In the days following her tour announcement, tour promoter AEG Live immediately added six shows in Los Angeles, Toronto, New Jersey, Chicago, Long Island, NY and Anaheim, CA, in order to cover the overwhelming demand from fans worldwide.

Britney Spears is one of the top-selling artists of the last decade, and to date she has sold in excess of 63 million albums worldwide: …Baby One More Time (1999); Oops!... I Did It Again (2000); Britney (2001); In The Zone (2003) and Blackout (2007).
Britney Spears secures her status as an iconic superstar with the release of her newest album, Circus (Jive Records). Additionally, Spears makes music history by becoming the first female ever to have five No. 1 album debuts. Her sixth studio album, Circus debuts No. 1 in the U.S. according to SoundScan, selling over 505,000 albums and also enters at No. 1 on the Digital Albums chart. This is the second biggest album debut of the year for a female artist.
Released December 2, 2008, on Britney's 27th birthday, Circus is a veritable international success as well: the album debuts No. 1 in six countries including Canada, Switzerland, Mexico, Brazil, Japan, and Top 10 in an additional seven countries. This follows the reception of her smash hit single "Womanizer," currently a Top 10 single in 16 countries worldwide and is certified gold in six countries, and platinum in Canada and Ireland. Continue reading about Britney Spear's "Circus" CD.
NEW YORK, Feb. 27, 2009 /PRNewswire/ --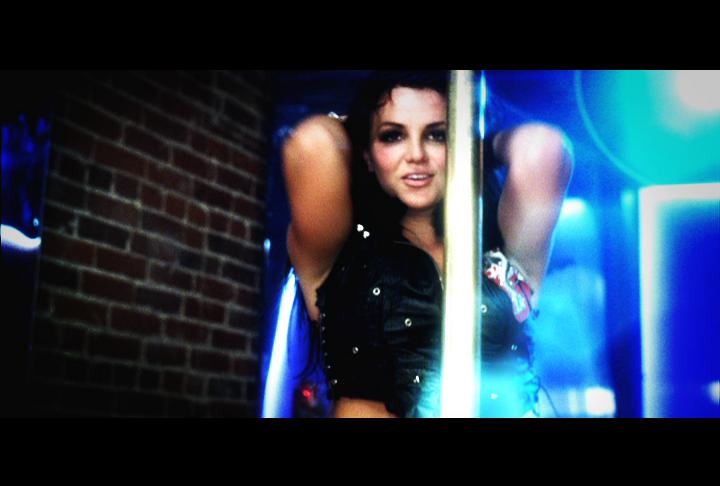 NEW YORK, Oct. 10, 2007 /PRNewswire/ -- Jive Records announced that the label is moving up the worldwide release date of Britney Spears' latest release Blackout to October 30th. Recently, songs from Britney's Spears' forthcoming album, along with unfinished material and demos represented as completed legitimate songs, were leaked on-line. A label spokesperson stated, "due to these numerous unauthorized on-line leaks, the label is doing everything possible to prevent and avoid any further illegal distribution of songs including moving up the release date of the album to October 30th." Source: Jive Records (photo courtesy of Zoma Group, Jive Records).
Britney Spears Enters the Top 5 of the Billboard Hot 100 with her Breakout Smash 'Gimme More'
'Gimme More' Hits #1 On iTunes Top Songs Chart & Video To World Premiere on iTunes on 10/5;Spears' Highest Charting Single Since Her Classic ' ... Baby One More Time'; Fifth Studio Release Titled 'Blackout' In Stores November 13, 2007. Read more...
Britney Spears Wins Her First Grammy Award
NEW YORK, Feb. 14, 2005 /PRNewswire-FirstCall/
Jive Recording artist Britney Spears won her first ever Grammy at the 47th Annual Grammy Awards in Los Angeles for Best Dance Recording -- "Toxic," from her multi-platinum selling album "In The Zone."
Britney has previously been nominated six times for a Grammy. Recently "Toxic" was voted #5 on the Village Voice's "2004 Pazz and Jop" singles list.

Britney has sold 28 million albums in the U.S. and over 60 million worldwide since her debut "Baby One More Time" in 1999.

Another marriage for Britney Spears- the second this year- was announced by Britney, 22, and her fiance dancer Kevin Federline, 26. They married Saturday, September 19, 2004 in a surprise wedding ceremony at a private home in the Studio City, CA area. About two dozen people attended.
In January, Britney married her childhood friend, Jason Alexander in another surprise wedding nine months earlier in Las Vegas, NV. The two quickly annulled their marriage 56 hours later. They admitted it was an impulse marriage- a joke gone too far.
Federline was in the move "You Got Served." He performed as a dancer for singer Justin Timberlake, Birtney's former boyfriend.
(Update 10/19/04) Britney Federline- she prefers it that way now. She recently accounced that she wants to take his last name and start a family next year. According to a recent interview in Bunte, a German magazine.
"Next year, when I'm 23, I'll be ready," she said according to the magazine. She will continue her music career, she said.
Her marriage to Kevin Federline was confirmed with a formal filing on October 7, 2004, according to her publicist.
© 2007-2009 Music Entertainment Magazine. All rights reserved. EMOL.org
Britney Spears Music from Amazon
Circus
Britney Spears
Listen to Samples and Buy MP3s. Songs from this album are available to purchase as MP3s. Click on "Buy MP3" or view the MP3 Album. Try the music sampler to hear song samples from this album. Listen to Circus music samples.
The Britney Spears "Circus" deluxe version includes a bonus DVD that features The Making Of Circus, the Womanizer music video and a special photo gallery. The deluxe version also includes a special collector's two sided poster.
Original Release Date: December 2, 2008
Number of Discs: 2
Format: Deluxe Edition
Label: Jive
Gimme More [CD-SINGLE] [IMPORT]
Britney Spears (Performer)
Australian pressing of Britney's 2007 'comeback' single, the catchy tune that she 'performed' at the MTV Video Music Awards. With so much controversy and public scrutiny surrounding her every move, it's easy to forget that Britney is a Pop artist, first and foremost. Features two versions of 'Gimme More': Main Version and Instrumental. Zomba. • Audio CD (October 9, 2007)
• Format: CD-single, Import
• Label: Jive
FInd out more about Gimme More
Exclusive World Premiere of Television Ad for Britney Spears' New Fragrance fantasy BRITNEY SPEARS