Tina Rees Biography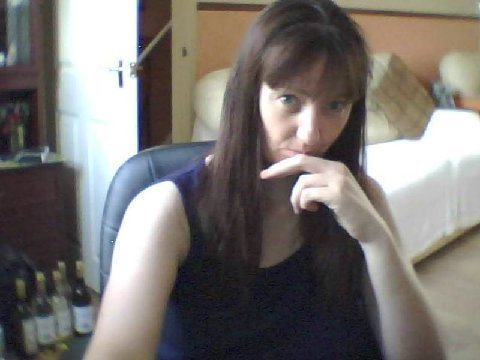 Hi, my name is Tina, I am 39 years old and was born in Bristol. I am quite a shy person but I get on well with different people in the society. I am friendly and got a good since of humour and enjoy life.
When I left school I went on a YTS youth training shame and worked in gateways for 6 months stacking shelves from there I had a partime job as a catering assistant in south mead hospital Bristol.
I then left my job to move to south-wales in the rhondda valleys. I met my husband and got married at 19 years old. Then along came my three children later in life. My husband became ill in 1995 he was 27 year sold diagnosed with a heart condition and I have been caring for him ever since. Also my father became ill 7 years ago after losing his wife (my step mother) .

I got involved in 2006 helping unsigned artists in my spare time which I have enjoyed doing. It's a hobby of mine. Now its become a part of my life, I do this service for free of charge .

Interests and Abilities

Signing and Promoting artists, of course; reading, writting, listening to music, TV films, pretty much the things that help me out in my endeavours. I learn by observing others, and what they will not tell me what I need to know, well, I do my best, and eventually end up finding out, whether this is from printed books or the internet. I'm a fast learner, and I adapt very quickly to any new environment, no matter how harsh it is, as long as I'm determined, and I am believe me.
One particular subject I wanted to bring in your attention is that I have been caring for my father's mental illness for nearly 7 years, and my husband's heart condition for almost 10 years now. What I'd like you to know about is that I am, have been and always will be a fighter. If you can withstand this, you can withstand anything, and you can take my word for it.
At this point, promoting new unsigned artists is my self-imposed target and goal. I am determined to work my way around whatever problems emerge, in order to get things right. As every person in life has good days and bad days, I simply lay low the bad days, and benefit as much as possible from the good days.
Many artists have been discouraged to go on, because they missed their train several times with the BIG LABELS. But with my help and determination and their talent combined, WE will achieve something.
Step by step, day by day, we will prevail in our common goal. I never quit, so neither will you. One last thing I wanted to let you know is that all your deams will become facts if you really want them to. This is an unwritten law. Pursue your dreams, and they will catch you by storm when materialised. My other hobbie is I collect celebrity photos and autographs.
- Tina Rees
2007 EMOL.org Music Entertainment Magazine. All rights reserved.
Music Entertainment Magazine
Some unsigned U.K. Bands:
U.K. Merchants Hosted by EMOL.org



The London Pass - the modern way to experience the capital in the new millennium
In den Ferien nach London? London-Pass bietet FREIEN Eintritt zu den Top Attraktionen und vieles mehr!