Finding an available apartment in Tucson, AZ can be a daunting task. Students relocating from out of town and unfamiliar with Tucson housing options, have an even more difficult challenge. If you are relocating to Tucson for the first time, it is easier to now find an apartment online before you ever arrive in Tucson.
While the economy is down, so are apartment rental rates in Tucson. Students who plan, and book ahead, will find better locations, better units and, in many cases, better roommates.
Tucson rental rates are lower
Tucson, Arizona has a reputation for lower rental rates.
Rent is often several hundred dollars cheaper than comparable units in Phoenix, San Diego or Los Angeles. And, apartment space is often larger in Tucson.
Apartments around the UA campus tend to run $100 a month or more higher, because of the proximity to walking and biking. Those apartments are clustered north, west and south of the University of Arizona campus. The campus-area zip codes include 85719 and 85705.
Tucson UA-area Student Apartment Rental Rates
Studio: monthly at $434
1 bedroom: start $439
2 bedroom: starts $629
Tucson Home Rental
Rates near UA
1 bedroom: starts at $400
2 bedrm: starts at $600
Rent an apartment in the summer- put deposit down now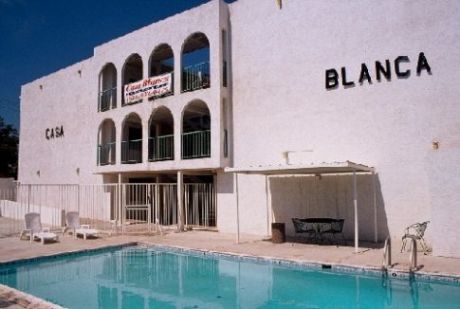 The top selections of Tucson apartments near the UA campus are available well before the start of the summer. The best months to rent an apartment by the University in Tucson, Arizona are from May through July, and in December.
This the period when students attending the University of Arizona (U of A) are out of town and vacancies are at their highest. Apartment rentals start filling up in July, since college starts in August.
Renting an apartment near the UofA becomes more difficult in August and January when the students return by the thousands. Affordable apartments near campus main gate fill up early. Some apartment complexes near the UA are booked months or semesters in advance.
During the winter vacation, students who graduate in December often vacate their apartment in early December. Reserve an apartment in the early fall to get a better unit.
Apartment communities for students
Around the UofA area, there are newly remodeled apartment complexes specifically for students who want to live in a comfortable, secure facility with more amenities than the dormitories.
These apartment complexes provide state-of-the art technology and personalized services not found in other housing complexes or dorms.
Sahara Apartments Housing Community is an example of the former Sahara Hotel on Stone venue, that underwent extensive renovation and upgrades.
Apartment complexes like these provide the security of an on-campus housing facility and the comfort of a luxury apartment complex.
Tucson student housing around the UA campus
Most of the apartment communities are located along North Stone Avenue, near Speedway Blvd. Other apartments line Speedway Blvd. east and west of the campus. A few apartment complexes are on and east of Euclid between Speedway and 6th Street. Most of the UA dormitories are located on 6th Street near Highland (between Park Ave. and Campbell Ave.)
Most available student houses for rent are located south, west and north of the university campus. Homes on the east side are mostly family-owned and occupied. Few are available for rent, except several smaller apartments along Campbell Ave.
Photo: Casa Blanca apartments, Tucson, Arizona