Every year, several weeks before the annual Tucson Rodeo Parade, the Grand Marshal is named to host the parade. The Tucson Rodeo Parade Committee, Inc. is a non-profit organization that plans and organizes the annual Tucson Rodeo Parade and operates the Tucson Rodeo Parade Museum, a collection of horse-drawn vehicles and Western memorabilia.
For more information about the Tucson Rodeo Parade, visit www.tucsonrodeoparade.org or call (520) 294-1280.
2010: "Big Jim" Griffith
Teacher, founder, anthropologist, author, story teller, award-winning musician, and folklorist all describe the 2010 Tucson Rodeo Parade Grand Marshal, James "Big Jim" Griffith.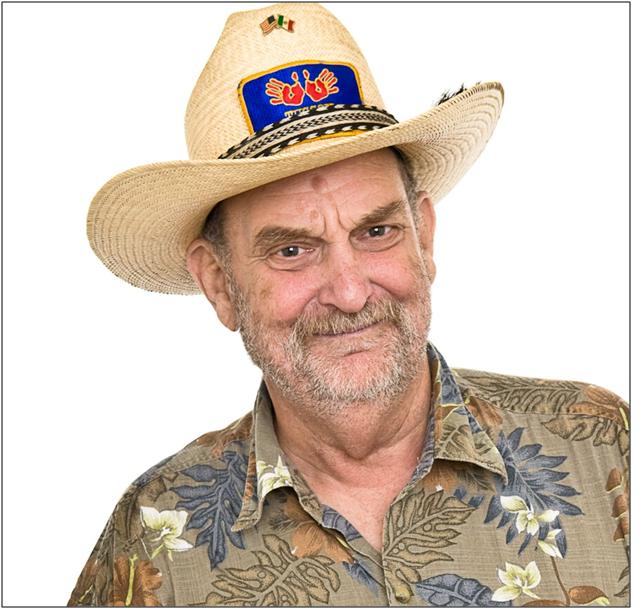 For over four decades Big Jim has studied folkways and religious expression throughout the United States-Mexico border region.
Griffith's work as an academic and public folklorist has been extraordinary and his legacy includes founding the Southwest Folklore Center at the University of Arizona and the annual Tucson Meet Yourself Folk Arts Festival.
Jim Griffith was born in Santa Barbara, California, and came to Tucson in 1955 to attend the University of Arizona. He has considered himself a permanent Tucson resident since 1963.
He loves Southern Arizona and has said, "I guess I'll stay in Tucson as long as it gets worse slower than other places." He received all three of his degrees from the University of Arizona, the Ph.D. in cultural anthropology and art history in 1973.
From 1979 until his retirement in 1998 he ran the University's Southwest Folklore Center. He is currently a Research Associate at the Center. With his wife, Loma, he started Tucson Meet Yourself in 1974.
The celebration of Tucson's ethnic and cultural diversity now draws over 100,000 participants annually. Although he retired as director of the festival in 1995, he is once again heavily involved in this project.
Starting in 1985, Jim Griffith wrote and hosted "Southern Arizona Traditions," a weekly 3- minute spot on KUAT-TV's Arizona Illustrated program. For 2 years in the late 1980s he wrote a monthly column on "Local Custom" for the now-defunct City Magazine.
He was curator for eleven exhibitions of regional traditional arts, the most recent being "La Cadena Que No Se Corta/The Unbroken Chain: The Traditional Arts of Tucson's Mexican American Community," at the University of Arizona Museum of Art in the winter of 1996-7. Griffith has written seven books on Southern Arizona and Northern Mexico folk arts, traditions and religious art.
He has been honored by several literary societies and includes such awards as the 2005 Henry Glassie Award and the 2009 Pima County Library Lifetime Achievement Award. He is currently researching for a book on the religious art of Sonora, and finishing a guide to regional folklore.
Big Jim is also an accomplished and award-winning banjo player. He recorded Dixie Cowboy, a CD collection of bluegrass and folk tunes, and also collected the songs and wrote the liner notes for the CD Heroes and Horses: Corridos of the Arizona-Sonora Borderlands, Jim Griffith's professional commitment has always been to try to understand the cultures of this part of the border, and to pass along that understanding, as respectfully and accurately as possible, to the general public.
2009: Mayor Bob Walkup
The new Grand Marshall for the 2009 Tucson Rodeo Parade is Tucson's Mayor Robert (Bob) E. Walkup was named during the annual Tucson Rodeo Parade press conference.
2008: Humberto Lopez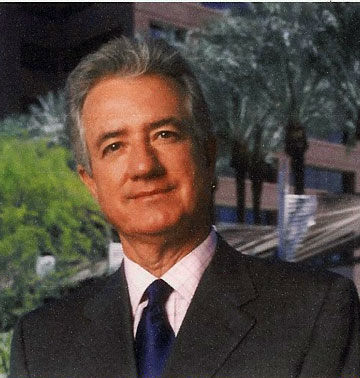 A self-made man, Humberto Lopez has washed dishes, dig ditches, worked fields, bagged groceries, and became one of the most recognized members of Tucson's business and non profit communities.
Lopez is recognized as the Tucson Rodeo Parade Grand Marshal for 2008 because he is a mentor, a leader, and a contributor to the community.
When Lopez was 12, his father died unexpectedly and his world changed dramatically. Both his mother and Lopez, who was the oldest of six children, went to work to support the family. Years of poverty followed.
He soon learned that the best way to escape the life of pverty was through education. His success came through hard work, perserverance and life lessons from family. Humberto holds two Public Accountant Certifications and a Bachelor's degree. He is president and co-founder of HSL Properties Inc, which deals primarily in the purchase, investment and development of real estate. He is active in community events, fundraisers and service organizations.
2007: Former Surgeon General Carmona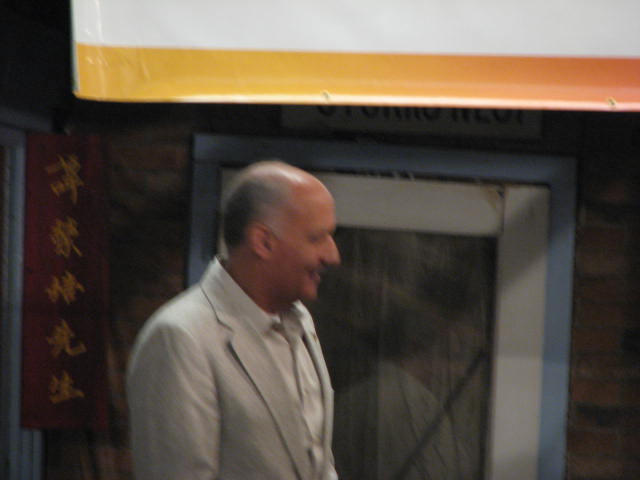 In a "roast style" presentation, former U.S. General Surgeon, and Tucson hero, Richard H. Carmona, was selected as the 2007 Grand Marshal of the 82nd Tucson Rodeo Parade.
Dr. Carmona, who finished his term as 17th Surgeon General of The United States, now serves as the Vice Chairman of Canyon Ranch and the CEO of the Canyon Ranch Health Division.
Originally trained in general and vascular surgery after medical school, Dr. Carmona began a second career in public health that propelled him to receive unanimous confirmation by the Senate in 2002 as theSurgeon General. Dr. Carmona also served as the Pima County Sheriff's Department surgeon and deputy sheriff.
---
---