ALASKA WEEK TV Episodes and Schedule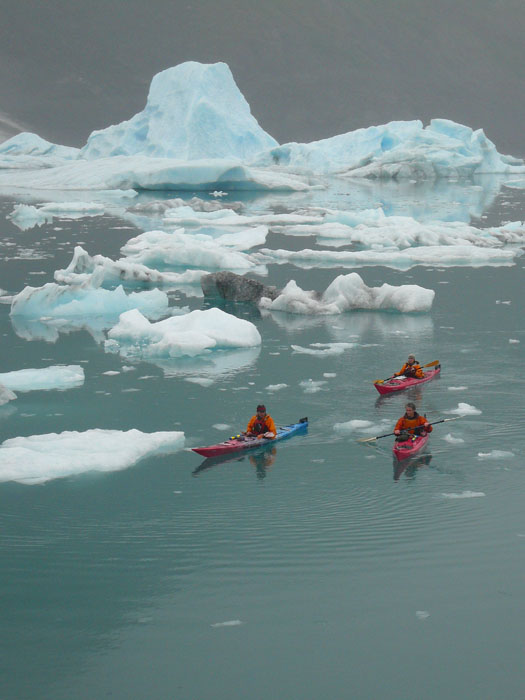 The full list of ALASKA WEEK program schedule follows:
EXPEDITION ALASKA
Sunday, April 20, 9 PM (ET/PT)
A team of naturalists, scientists and wilderness filmmakers explore the effects of global warming on the Alaskan wilderness, an environment that features some of the world's most stunning landscapes and is experiencing change faster than anywhere on the planet.
DIRTY JOBS: FLOATING FISH FACTORY
Monday, April 21, 9 PM (ET/PT)
Host Mike Rowe travels to Alaska for an epic adventure aboard a fish processing ship. Braving freezing temperatures, treacherous seas, and learning the fine art of bleeding and gutting fish, Rowe gains a new appreciation for the men and women who get dirty on a daily basis to keep fresh fish on our dinner table. See more Dirty Jobs episodes.
DEADLIEST CATCH
Tuesday, April 22, 9 PM (ET/PT)
In this episode of the popular series' fourth season, the crab fishing fleet is underway on the icy Bering Sea, but the crews face frustrating setbacks. Mechanical breakdowns slow the Northwestern and the Wizard, while the Time Bandit hits the jackpot. Plain old hard work starts to separate the greenhorns on the Wizard, and the entire crew of the Cornelia Marie is in danger. See more on the Deadliest Catch.
THE ALASKA EXPERIMENT: INTO THE WILDS
Tuesday, April 22, 10 PM (ET/PT)
This episode kicks off a new seven-part series, premiering Tuesdays at 10PM. In this episode, four groups of friends, families, and couples are introduced. They've been dropped into the remote Alaskan wilderness and must now find their shelters. Confronted with danger just minutes into their journey, the groups must overcome bears, glaciers, and their fears as the ultimate test of survival begins.
MYTHBUSTERS: ALASKA SPECIAL
Wednesday, April 23, 9 PM (ET/PT)
Alaska is one of the most extreme places on Earth and for the MythBusters, it provides an ideal habitat to test Alaskan anecdotes. Packing up their sleds, snowshoes and gold pans, the team gears up for some northern exposure, but will the myths withstand the freeze?
FUTURE WEAPONS: ALASKA SPECIAL
Thursday, April 24, 9 PM (ET/PT)
Venturing into the intense battlefield of Alaska, host Richard "Mack" Machowicz takes viewers on a wild ride as he tests one of the world's best sniper rifles for cold weather warfare, fires a 105mm canon from the newest Styker armored vehicle, and learns how to become virtually invisible from the enemy by using a smoke generator to hides heat and radar signatures.
SURVIVING ALASKA
Friday, April 25, 9 PM (ET/PT)
People have been living in Alaska for longer than anywhere else in America, and vigilance in this part of the world is not just practical -- it's a matter of survival. In this special, SURVIVORMAN host Les Stroud will put his survival skills to the test as he embarks on a quest to find out how the inhabitants of this frontier survive. With the help and guidance of experts and Alaskan natives, Stroud experiences some of the most extreme weather scenarios that nature has to offer.
MAN VS. WILD: ALASKAN MOUNTAIN RANGE
Saturday, April 26, 9 PM (ET/PT)
He has traveled the Arctic and climbed Everest; now adventurer Bear Grylls faces the icy peaks of the Chugach Mountains in Alaska, one of the toughest known environments on the planet. Bear puts himself into the position of a stranded skier and uses his specialist survival skills to journey through glacier tunnels, forests, treacherous ice floes, and across extreme mountain slopes.
Photos courtesy of Discovery Channel
© 2008 EMOL.org TV Entertainment Magazine. All rights reserved.