Papa Ranger Passes Away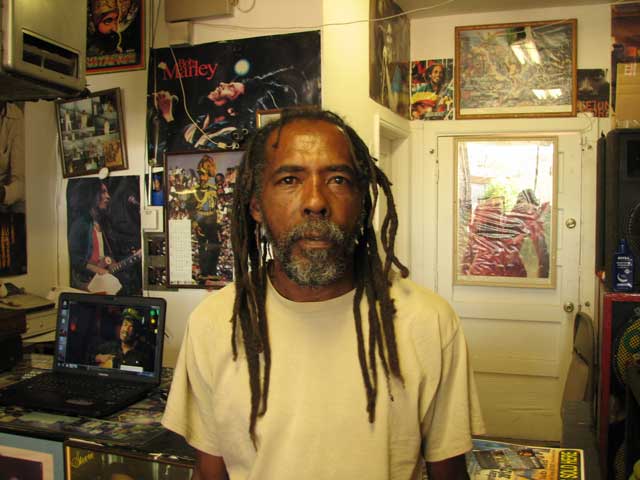 Dennis Francis, known as "Papa Ranger," owner of Twelve Tribes Reggae, passed away on August 22, 2022 at age 66 after a battle with cancer. He will be greatly missed. His sons, Jahmar and Jahron, planned to preserve his legacy by turning the reggae shop at 708 E. 9th Street into a museum. His son, known as DJ Jahmar, who grew up in his father's shops on Sixth Street, Fifth Avenue, and Ninth Street, carries on his father's legacy.

12 Tribes Reggae Shop had been a Tucson
reggae tradition for decades
Twelve Tribes Reggae Shop carried the best selection of reggae CDs and LPs, reggae merchandise and collectibles in Tucson. Ranger hosted the Hot Reggae Sundays at the Chicago Bar and produced dozens of reggae shows for decades.

Papa Ranger is remembered with a larger than life image of the iconic DJ, painted by Ignacio Garcia, at the Corbett's at 340 N. Sixth Avenue. At one time, Twelve Tribes was located in a large building at 345 N. Fifth Avenue. The mural, and recycled corrugated metals walls from the former record store and reggae music venue, and used in the construction of the new Corbett's restaurant and pickleball courts at the corner of North Sixth Avenue and East Seventh Street.
Video Message from Papa Ranger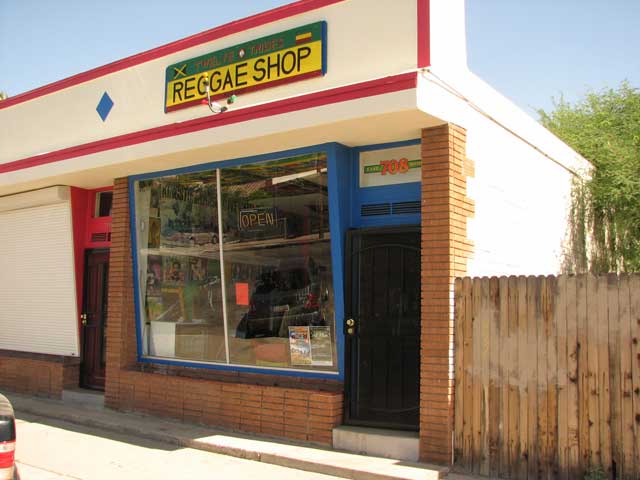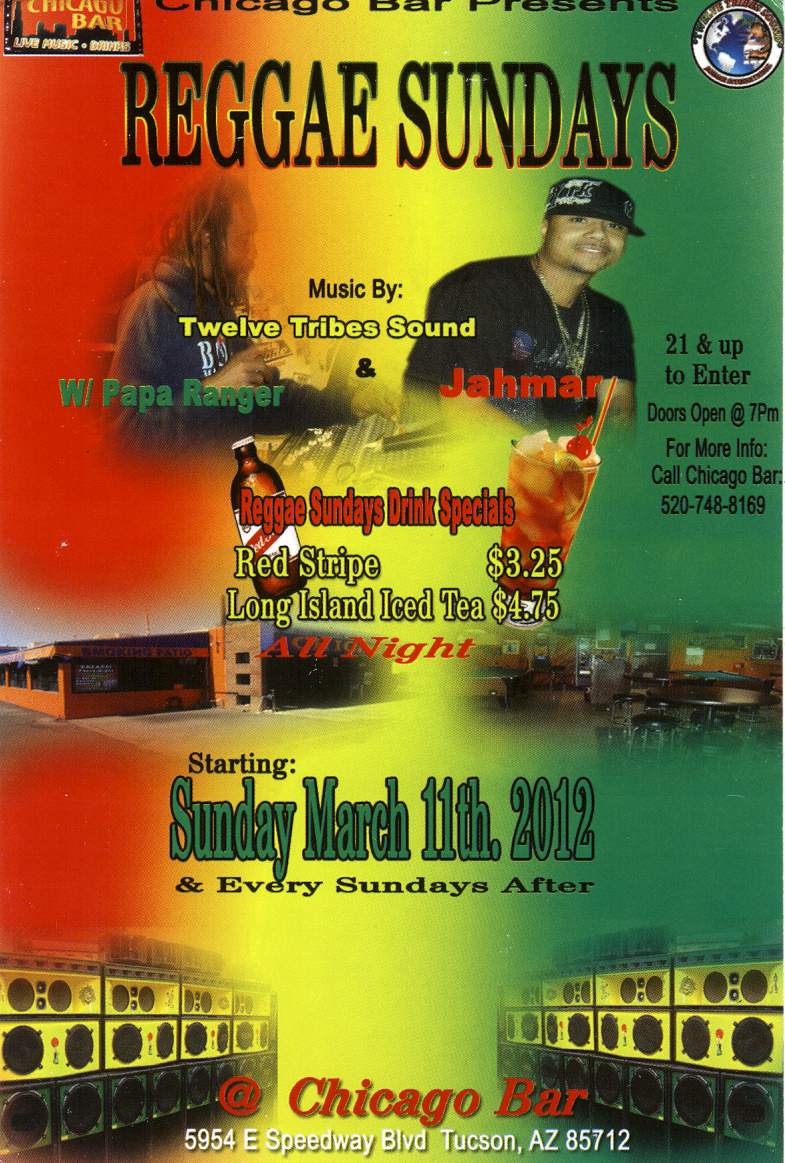 Twelve Tribes Reggae Shop
708 E. 9th Street
Tucson, Arizona 85719
---

12 Tribes and Chicago Bar presented

Jahmar's 2nd Annual Red Carpet Affair

on September 1, 2013 at the Chicago Bar, 5954 E. Speedway Blvd.

Music by JD Lady Ninja, Jahmar Intl and Papa Ranger from Twelve Tribes Reggae Shop. Doors open at 9:00 pm. Must be 21 to attend. Chicago Bar will have drink specials.