Entertainment Magazine: Celebrities: Michael Feinstein
Michael Feinstein takes us on a journey
Man on a mission to preserve American Song Book on PBS
By LynnMarie
Don't play "Name That Tune," with Michael Feinstein, I guarantee you that you will lose.
Not only does Mr. Feinstein know every tune, he is an encyclopedia when it comes to the American Songbook.
"I'm sadly obsessed, what I have been doing I have been doing my whole life," explains Feinstein. I personally think we should learn a lesson from Mr. Feinstein and be as "obsessed" and passionate with something so positive in our own lives. Continue reading about Michael Feinstein's Journey
Two "Beautiful Souls" Michael Feinstein and Jewel came together at the Hollywood Bowl for The Art of Song
By LynnMarie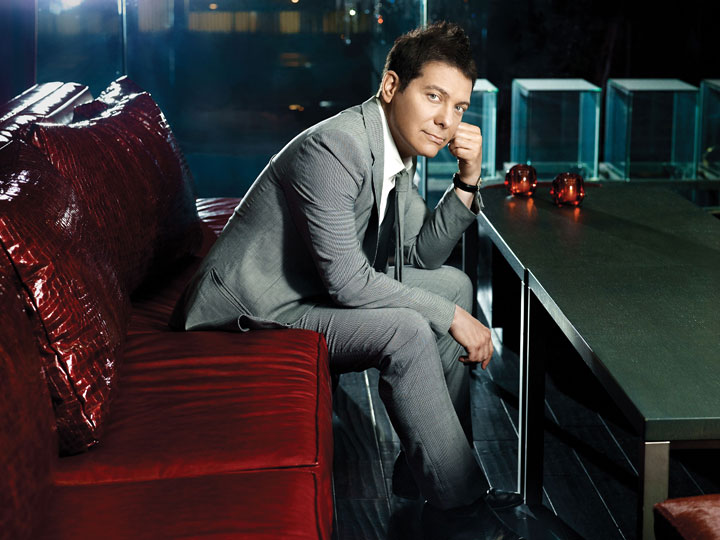 Bring a picnic or a bottle of wine and sit under the stars. The Hollywood Bowl is the perfect summer evening in Los Angeles.
Viewing an outdoor performance while eating and drinking is a divine night out and it doesn't get much better than this.
Settled into the hills just North of Hollywood Boulevard you get a spectacular view of Los Angeles. The acoustics are such that anywhere you sit, it sounds fabulous and you are taken in by the stunning view of the Hills around the fresh night air.
The stars twinkling above you as night falls, you're treated to the Bowl's perfect acoustics. There's something magical about sitting under the stars as you watch world-class entertainment. The fireworks spectacular are a great touch.

Vocalists Jewel and cabaret master Michael Feinstein joined Thomas Wilkins and the Los Angeles Philharmonic for an evening celebrating some of the most memorable melodies ever created, from pop tunes to movie themes to treasures from the great American Songbook.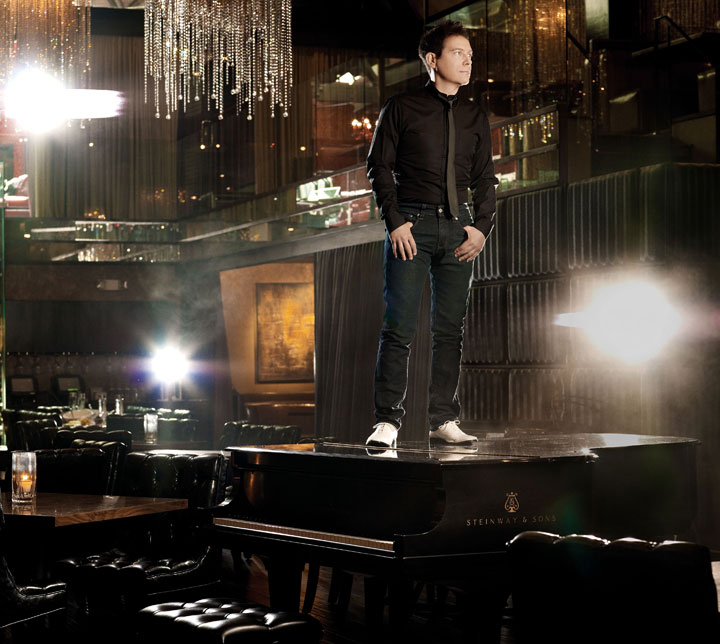 Feinstein took the audience through songs from his dazzling Grammy nominated cd "The Sinatra Project." "If there weren't people that were still in love with this type of music, it wouldn't survive," explains Feinstein. Michael backs up his act with so much entertainment pizzazz.

In 1984, Feinstein launched a career as a pianist and singer devoted to the music of the 30's and 40's, playing at private parties in the Los Angeles area. He had a seven-month residence at the Mondrian Hotel, during which in 1985 Liza Minnelli (who is scheduled to perform at The Hollywood Bowl for two nights August 28 & 29th) threw a party in his honor that got his name around. In the beginning of 1986 he opened at the Algonquin Hotel in New York, where a six-week engagement stretched to 16 weeks.

Feinstein's debut album, Live at the Algonquin, mixed the songs of Irving Berlin and Oscar Levant with more current material by Stephen Sondheim and Gretchen Cryer. In 2002, Feinstein released The Michael Feinstein Anthology, a collection that spanned his work from 1987-1996.


Jewel released her first album "Pieces of You," in 1995. "Who Will Save Your Soul," "You Were Meant For Me," and "Foolish Games" became hit singles.å
In 1998, Jewel followed up with "Spirit" and it hit the #3 spot on the Billboard 200.

Jewel has received three Grammy Award nominations, an American Music Award, and an MTV Video Music Award.
Jewel started her set with "Anything Goes" but belted out out some standards as well. Then she dived into her original recordings. She has a way of luring you into her music.

These two artists prove that an orchestra can bring any artists together, even though Feinstein and Jewel's musical style are on the other end of spectrum.

Music is a part of our lives and will always be. These two artists' collaboration on "I Get a Kick Out of You," a song by Cole Porter originally featured in the Broadway musical, "Anything Goes," and the movie of the same name takes us back to when a tune was a tune."
© 2010 EMOL.org. Celebrity Entertainment Magazine. All rights reserved.
TV Collectibles:
Shop ABC-TV Official merchandise for Boston Legal, Dancing with the Stars, Desperate Housewives, and more!
Shop NBC: NBC Universal Store Favorite TV merchandise. Dwight Schrute Bobblehead!
NBC Universal Store DVDs, Soundtracks, Clothing, Accessories and Collectibles from your favorite NBC Universal Shows, Movies and Sporting Events.
Sports Collectibles:
Fathead, Sports collectibles, super size graphics.
Movie Collectibles:
Fantastic Four, Spiderman, Elektra, Captain America, The Hulk and more! CLICK HERE
Warner Bros. Shop
Shop for toys, clothing, posters and more from Warner Bros. favorites like Harry Potter and The Wizard of Oz.
Tarzan collectibles, DVDs
Ornamental Collectibles:
Christmas Tree Ornaments
Free Promotional Offers: