Entertainment Magazine: Film: Heartland Film Festival: 2012
Sampling Free Samples:
Interview with Director Jay Gammill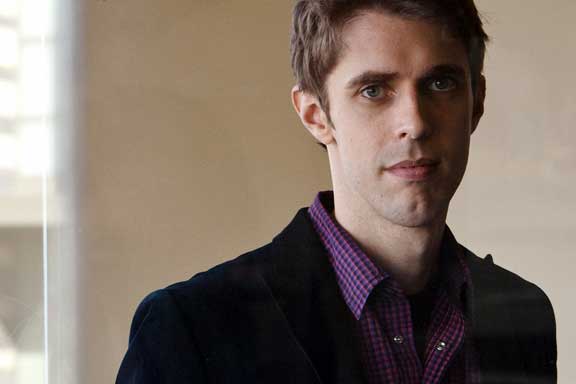 Think quirky and sassy, with heart and bite. That's the new feature-length film Free Samples, which recently screened at the 2012 Heartland Film Festival.
From director Jay Gammill and writer Jim Beggarly, its ingredients are something like this: two parts comedy, two parts emotional identity crisis, and two parts "What the f#@% am I doing with my life?!"

It all adds up to an offbeat independent film that's worth the expletives. And there are plenty. It features independent film actress Jess Weixler Peter and Vandy), rising star Jesse Eisenberg The Social Network), and Jason Ritter Parenthood, also Peter and Vandy). Tippi Hedren – perhaps most famous for Hitchcock's The Birds and Marnie – adds a nice touch as a retired actress with words of wisdom.

Free Samples features Weixler in the lead role of Jillian, a woman in her late 20s who has quit law school, taken a break from her boyfriend, moved back closer to home, and turned to drinking and biting sarcasm as she descends into a stagnant quagmire.


When her roommate (Halley Feiffer, Mildred Pierce mini-series) begs Jillian to work for her one morning in her ice cream truck job, Jillian does so with a nasty hangover and overall grumpy attitude toward life. There's comedy as customer after customer comes up to the truck for the day's free samples. As it turns out, some customers are not just customers.

As I watched Jess Weixler playing Jillian, bits reminded me of Lucille Ball playing Lucy Ricardo – the R-rated version. As her morning and the film progresses, you come to realize that Jillian is very likely going to have a day with unexpected insights, some of which are not pretty and even downright painful.

But in the end, with a little help from friends old and new, including a potential new love interest played by Eisenberg, by golly she's going to pull herself up. She's got the spunk to ditch the slump. She just needed some sparks under her ass to get that spitfire blowing in the right direction.

Director Jay Gammill, who also co-produced and co-edited the film, was on hand at Heartland to answer questions and share a bit about making this fun, rather slice-of-life type movie.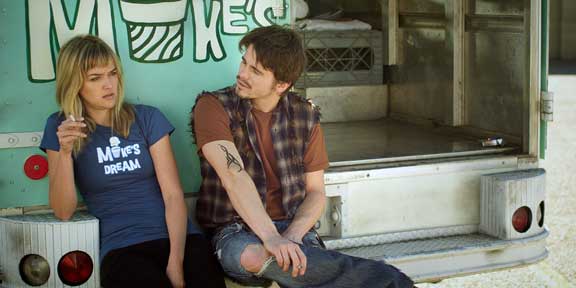 1. How did you and screenwriter Jim Beggarly meet?

In 2007, I was completing my graduate film studies at USC School of Cinematic Arts, and Jim and I met over my thesis short film August. He approached me at a film festival. Jim had a few feature-length screenplays that received screenwriting competition awards, so my interest was piqued.

But upon reading his work, I discovered I was in tune with the types of stories he was writing. Not only was it the wit and naturalistic style of the way his characters spoke, but also these stories of identity grabbed me.

My thesis film was about a teenage boy trying to change his identity by undergoing surgery to make his face more symmetrical, so I was already on the path of those kinds of stories. I have a great sensitivity to life itself and a compassion for the disenfranchised, even people who on the surface appear to have it all together.


2. What is the status of your producing partnership with Jim right now?

Jim and I are currently looking to reunite on one of his new scripts. One never knows what projects will land and which ones won't, but I'm excited about another collaboration with him.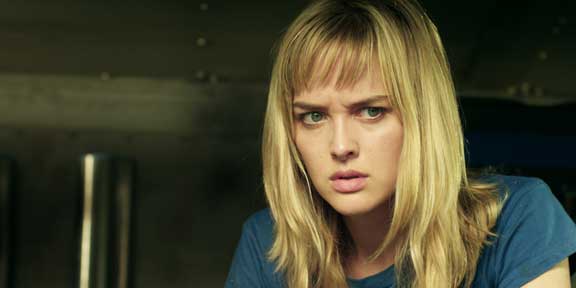 3. How many actresses auditioned or were considered for Jess Weixler's part of Jillian? She's a great comedic actress.

Jess Weixler is quite a talented actress and so funny in this film. In fact, no one auditioned for the role – we wanted Jess to play Jillian from early on. I find her on-screen presence very arresting, and she takes great care with her characters. After seeing her work in Teeth and Peter and Vandy, I thought she would be great to play the sardonic Jillian. I'm glad the material resonated with Jess and she took this on.


4. Was Jesse Eisenberg's role of Tex (I can't remember what he says his actual name is!) the exact same role he was prepared to play before his star rose with The Social Network?

I love that you remember that Tex is not his name. His real name is Albert, and I've talked to people who enjoyed the film who only refer to him as Albert. He makes quite an impression, and indeed Tex – I do refer to him as Tex – was the role Jesse was prepared to play from the beginning. He was so nice to have stayed with the project: we filmed Free Samples in December of 2010 after The Social Network premiered.


5. I would call Free Samples a quirky, sassy film that hits you where it counts once the film has lulled you, after all the sassy bits, into a certain level of going with the flow until you realize things may be building to a head for Jillian. Once you read the script, how did you visualize it as a film? What were your goals as director?

The way you describe the film's progression is exactly how we intended it to play. I always knew we'd face a challenge with the dramatic shift in the story, but indeed it required quite an effort to find the best balance of humor while still giving the viewer insight into what's going on with Jillian.

It's interesting how the way I visualized the film changed from when I first read the script in 2008. My initial interest was sparked more by the comedy, but over time I realized my interest went further – I had intuitively connected with this character who was struggling to make meaning of her life and wishing she could press pause on the world around her while she figures it out.

In considering that, I became more aware that we needed a more intimate perspective on Jillian so that we will root for her. Overall, though, it is an incredible challenge to make a film set in mainly one location without it feeling stale. I worked a lot with our director of photography, Reed Morano, to find new ways to shoot scenes to overcome that.


6. This is your feature directorial debut, correct? Do you have aspirations to direct your own feature script? Do you like producing?

Yes, this is my directorial debut in feature films. So much of how Free Samples came together was serendipitous, so I am indebted to our cast and crew.

I do have a few stories I'm in the middle of breaking for my own scripts, and I am interested in producing as well, but I'm still learning. I'm incredibly open to the opportunities, and it's a great time to be making independent films because we have the creative freedom to take risks and tell stories like Free Samples.


Thank you, Jay, for telling us about your experiences making Free Samples. Best of luck as you continue on the festival circuit – onward and upward. Keep in touch!
Photos:
Top: Director Jay Gammill
2nd: Jess Weixler and Jesse Eisenberg
3rd: Jess Weixler and Jason Ritter
4th: Jess Weixler playing Jillian
---
© 2007-2012 EMOL.org Film Entertainment Magazine / EMOL.org. All rights reserved.