Choya Bay is a popular vacation and party spot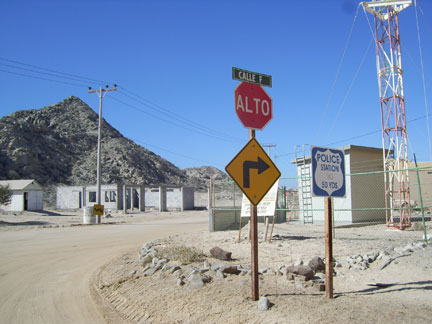 Tucked away on a beach in the Sonoran Mexican Sea of Cortez (Gulf of Baja California) just a few miles from the popular vacation town of Puerto Peñasco (Rocky Point), Bahia La Choya Mexico is a hidden jewel for American and Canadian tourists.
About 70 miles south of the Arizona border, the drive is about a 2 hours and 45 minutes through Sonora and pass through Rocky Point to get to Choya Bay.
The Spanish spelling for this community is Bahia La Choya. The more popular English spelling is Cholla Bay.
---
el Periódico de Entertainment
de Bahia la Choya, Sonora, Mexico
As a popular party spot, Rocky Point tourists make it a point to visit nearby La Cholla Bay since it is only a few miles away. Tucson Beach, on the northern tip, is a popular swimming, deep sea diving, snorkeling and a terrific sunset spot.
Locate La Choya (Cholla) Bay Mexico on Google maps and zoom down to street level to explore the destination.
The main popular restaurant and bar landmark on the La Choya beach is JJ's Cantina.
La Choya doesn't have any large hotels, resorts or motels. But there are small home rentals available through several web travel sites.

VBRO La Choya rental properties can be booked online through VBRO's vacation rentals in Mexico.

Vacation Home Rentals have listings for La Choya vacation rentals By Owner.
Bahia La Choya real estate properties homes and land are available for U.S. and Canadian citizens.
(Photo above) The dusty road from Rocky Point makes a sharp right turn into the community of Choya Bay (Cholla). By Robert E. Zucker.
---
© 2009-2016 EMOL.org / Entertainment Magazine On Line. All rights reserved.