Entertainment Magazine: Free Movies
Download Free Sci-fi & Horror Movies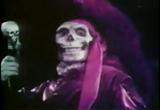 Watch, stream or download free, classic sci-fi and horror films from the 1920s through 1970s. These horror and science fiction films are in the public domain and can be downloaded for free online from anywhere in the world.
The Entertainment Magazine On Line has provided access to free, legal and public domain films for more than 15 years.
| | |
| --- | --- |
| | The Entertainment Magazine On Line meets all BBBOnLine standards for participation and Better Business Bureau membership and is authorized to display the BBBOnLine trustmark. |
These movie downloads are made available for free from our affiliate advertisers. Please support online businesses.
---
---
Free Horror/Sci-Fi Movie Downloads
MORE FREE MOVIES:
Adventure | Drama | Cartoons | Comedy
TV Shows | Westerns
Select a movie title to see if Streaming or Downloading options are available. All links are from approved sites, such as archive.org. Pages open in a new window so you can browse more titles.
---
Popular Download Releases from iTunes
---
Night of the Living Dead is the 1968 classic yet still creepy horror film, strangers hold up in a rural Pennsylvania farmhouse and battle constant attacks from dead locals who have been brought back to life by mysterious radiation. Public domain.
"Nosferatu" is the first horror movie filmed in 1922. Original German copy in the public domain.
"The Brain That Wouldn't Die" (1962) is a classic scarey film about after a car crash, a man keeps his wife's head alive in his laboratory. As if this weren't enough, an evil beast pounds and screams from a locked room adjacent to the lab. Public domain.
"The Last Man on Earth" (1964) is a horror flick that stars Vincent Price and is based on the chilling Richard Matheson science fiction classic film "I am Legend."
"The Corpse Vanishes" (1942) is about a mad scientist who wants to keep his elderly wife young. He kidnaps young females and extracts fluid from them. A reporter starts sniffing around. Runtime: one hour 3 minutes. Public domain.
"The Little Shop Of Horrors" is the original 1960 classic dark comedy of the Roger Corman classic about a nerdy flowershop clerk who grows a giant, man-eating plant and is forced to kill in order to feed it.
"The Phantom of the Opera" (1925) At the Opera of Paris, a mysterious phantom threatens a famous lyric singer, Carlotta and thus forces her to give up her role (Marguerite in Faust) for unknown Christine Daae. Runtime 106 minutes. Silent film with music. Public domain.
"The Wasp Woman" (1960) is about a beautiful woman by day - a lusting queen wasp by night. A cosmetics queen develops a youth formula from jelly taken from queen wasps. She fails to anticipate the typical hoary side- effects. Runtime: 1 hour, 13 minutes. Public domain.
---

---
The Rocky Horror Picture Show has endured for one reason: there is nothing else like it. It may not have been shot with anything more high-tech than the industry standard cameras and mikes of the day, but it remains the world's first and finest interactive multimedia experience. Continue reading about the The Rocky Horror Picture Show, the book and the trailer.
---
Streaming Movie & TV Services
Amazon Prime Watch and stream commercial free TV shows and movies anywhere- at home, work on the road (with cellular or Wi-Fi connection).
Fandango gift cards with free shipping Get the Fandango Movie App. Buy tickets online, reviews and media. Give the gift of movies to yourself or someone special.