Entertainment Magazine: Tucson: Sabino Canyon
Sabino Canyon is an oasis in the Tucson desert
Nestled in the southeastern foothills of the Santa Catalina Mountains, just Northeast of Tucson,Arizona the desert spawns an oasis called Sabino Canyon. Sabino Canyon is one of Tucson's most popular sites to visit and revisit with trails, a shuttle, picnic facilities and plenty of nature all year round.
Shuttle runs to top again

The Sabino Canyon shuttle has resumed service to the top of the road. The devastating flood in July 2006 wiped out the major roadway that winds up the canyon.

The 45-minute narrated shuttle tour starts at 9:00 a.m. until the last ride at 4:30 p.m. These guided tours run every half hour from the Visitor's Center. Passenger fees are $8 for adults 13 and older. Children ages 5-12 are $4 and under 2 are free.

Visitors can also now walk the length of the road to the last stop known as Shuttle Stop No. 9.

Rattlesnake Canyon Shuttle Stop No. 1: The rest room has been redesigned as a "green rest room" - low-flush, no power, handicap accessible. The shuttle stop is also handicaped-accessible now. A picnic site and accessible route from the shuttle stop were also built.

Shuttle Stop No. 8: a new handicapped-accessible rest room is now open. A drinking fountain and benches are also added. Read morfe about the Sabino Canyon shuttles.

Zoom into Sabino Canyon from Space

Using data from different spacecraft and some powerful computer technology, visualizers at the Goddard Space Flight Center present you with a collection of American cities in a way you have never seen them before. Starting with our camera high above the Earth, we rush in towards the surface at what would be an impossible speed for any known vehicle. Passing though layers of atmosphere, the colors of our destinations shimmer with their own unique characteristics, and suddenly we find ourselves floating in virtual space just above the ground. Note: A seamless zoom from space to the Sabino Canyon Recreation Area, outside Tucson, Arizona, followed by a pan up the canyon starting at the Visitor Center. Animator: Greg Shirah (NASA/GSFC), Horace Mitchell (NASA/GSFC), Marte Newcombe (GST). Scientist: Soroosh Sorooshian (University of Arizona). Platforms/Sensors/Data Sets: Landsat-7/ETM+, QuickBird, Terra/MODIS. Courtesy of archive.org.

Sabino Canyon Details

Sabino Canyon is open 24 hours a day.

The Sabino Canyon Visitor's Center is open from 8:00 a.m. until 4:30 p.m. when the last shuttle departs.

The cost is $5 a day per visit or $20 for an annual pass. Passes can be purchased at the Visitor's Center.

Call the Visitor's Center at 520-749-8700.

Coronado National Forest

Getting Around Sabino Canyon

---

Directions and Map of Sabino Canyon

Map of Sabino Canyon Print out a cool satellite map of the Sabino Canyon park and hiking areas.

Sabino Canyon is located on Tucson's northeast side at North Sabino Canyon Road and East Sunrise Drive, 5700 N. Sabino Canyon Road.

Hiking into Sabino Canyon; shuttles

Hiking Sabino Canyon tips about hiking the area. Shuttle information, Sabino Canyon Visitors Center and the Catalina Mountains Pass.

History of Sabino Canyon

Twelve thousand years ago, Colombian mammoth roamed Sabino Canyon and the Catalina Mountains. About 1,200 A.D., the Hohokam Indians placed irrigation dams in the flowing creek. In the 1870's, soldiers from nearby Fort Lowell enjoyed horseback riding exercision to the "ol' swimmin' hole" still in use today. In the 1930's, 180 C.C.C. workers built bridges and 3.8 miles of road up into the Santa Catalina Mountains. Read more about the history of Tucson and the Catalina Mountains.

Sabino Canyon Weather

National Weather Service forecast for Sabino Canyon weather. Includes a detailed 7 day forecast, detailed weather map and point forecast for 32.33°N 110.8°W (Elev. 2995 ft).

Santa Catalina Ranger District

5700 N. Sabino Canyon Rd., Tucson, AZ 85750
(520) 749-8700
The Ranger Station and Visitors Center is located on the northeast corner of Sunrise Boulevard and Sabino Canyon Road at Sabino Canyon Recreation Area. Office hours are 8:00am to 4:30pm, Monday-Friday and 8:30am to 4:30pm, Saturday-Sunday. The phone numbers above are staffed every day of the year, except Thanksgiving and Christmas.

The story of the Arizona Gold Rush in the Santa Catalina Mountains
Jewelry and Rock Art from Mt. Lemmon Mines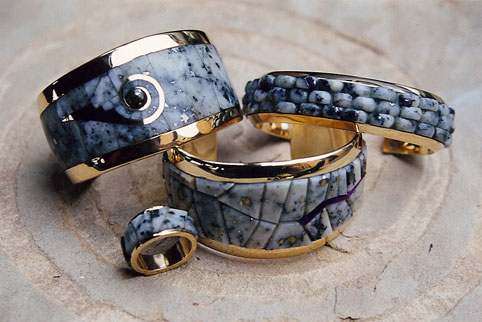 Flint Carter is one of the few artists who create their entire work - from finding the stones, cutting, polishing and fabricating. All jewelry and art work materials are mined from Mt. Lemmon and the Santa Catalina Mountains. Read about Flint Carter's work, the legend of the Iron Door Mine and other stories of the Old Southwest. Call Flint at 520-289-4566 or email finder@emol.org.
Climbers Guide To Sabino Canyon And Mount Lemmon Highway
(Paperback)
by John Steiger (Author)
Sabino Canyon: The Life of a Southwestern Oasis (Paperback)
by David Wentworth Lazaroff (Author)
• Paperback: 119 pages
• Publisher: University of Arizona Press (March 1993)
Authentic salsa from El Charro Cafe in Tucson, AZ. Contains: crushed tomatoes (tomatoes, salt, citric acid), water, salsa (onions, salt, garlic, white vinegar, canola oil, chiltipin pepper, oregano), tomato puree (water, tomato paste, citric acid), citric acid.
Amphibians, Reptiles, And Their Habitats at Sabino Canyon
(The Southwest Center Series) (Paperback) by David Wentworth Lazaroff (Author), Philip C. Rosen (Author), Charles H. Lowe (Author)
• Paperback: 158 pages
• Publisher: University of Arizona Press (March 30, 2006)