Entertainment Magazine: Tucson Rodeo
Chandler Warden selected as 2016 Tucson Rodeo Parade Grand Marshall
---
Tucson Rodeo Parade:
Thursday, February 25, 2016 9:00 AM
---
The 2016 Tucson Rodeo parade is an 91 year-old Tucson tradition that brings the vibrant history and colors of the Southwest to life each February in conjunction with La Fiesta de los Vaqueros, the Tucson Rodeo.
The parade is FREE to spectators along most of its route. Over 150,000 spectators line the streets in southern Tucson each year in anticipation of this historic event. The Rodeo Parade is broadcast live on KOLD-TV channel 13 and Public Access TV.
The Grand Marshal for the 2016 Tucson Rodeo Parade, Chandler Warden, is a transplanted Californian who learned a love for Southern Arizona attending summer camps at Tanque Verde Guest Ranch. He moved to the Tucson area full time in 1993 and has since dedicated his time to supporting charitable organizations and causes in the area. Continue reading about Chandler Warden.
---
www.tucsonrodeoparade.org web site
---
Tucson Rodeo Parade Route
The starting point of the Annual Tucson Rodeo Parade is Ajo and Park Avenue – restoring the traditional 2.5-mile parade route, which was cut by approximately a half mile in 2010 due to budget constraints.
The Parade will begins 9 a.m. and proceedx south on Park Avenue to Irvington Road, then west past the grandstand viewing area to South Sixth Avenue and north to the Tucson Rodeo Grounds.
---
---
Tucson Rodeo Parade Highlights
Included in the procession are local and national dignitaries, Native American royalty and performers, historical wagons and colorful floats, marching bands and mariachis, royalty from five rodeos and working cowboys. The League of Mexican-American Women and Mormon Battalion are entries that have been in the parade greater than 30 consecutive years.
This year, there are approximately 115 entries (17% new entrants). More than 525 horses, approximately 2,000 people, 60 wagons and buggies and 9 marching bands will form this moving spectacle of Western heritage.
WATCHING THE PARADE: The Parade Committee asks all spectators to follow instructions from Tucson Police Department (TPD) officers and parade volunteers to help ensure a safe parade. All spectators must stay off the curb line.
Noisemakers (horns, cap guns, balloons, poppers) may not be brought to the parade and will be confiscated. Also for safety, spectators are restricted to the official parade route and may not enter the staging and line-up areas in the Fairgrounds Neighborhood.
Parade spectators are encouraged to arrive early to secure viewing spots along the parade route, or sit in the grandstands along Irvington Road near the Rodeo Grounds.
RODEO PARADE TICKETS: Grandstand tickets can be purchased online at www.tucsonrodeoparade.org or at the Rodeo Parade Office at 4823 South Sixth Avenue or via phone with a credit card (294-1280). Grandstand tickets are $10 for adults and $5 for children under 12.
PARKING: Parking is available at the Rodeo Grounds until 8 a.m. Pre-parade entertainment at the grandstands begins at 8 a.m. Spectators driving to the parade will have the traditional access to parking on the rodeo grounds through the gate on 3rd Avenue. Access the 3rd avenue gate by traveling west bound on Irvington to 3rd, then through the gate. Please note that Irvington is completely closed at 8 a.m. except for parade spectators and performers. Arrive early to see our pre-parade entertainment beginning at 8 a.m. Someone at the gate will provide instructions on where to park.
TUCSON RODEO PARADE SPONSORSHIP Sponsorships are available in a variety of levels for Arizona's largest single-day spectator event with over 150,000 spectators on the parade route and a live Television broadcast to over 35,000 households. Please contact the Parade office or Ken Tittelbaugh at 520-841-1131 for sponsorship information.
History of the Tucson Rodeo and Parade
In 1924, Frederick Leighton Kramer, President of the Arizona Polo Association and later recognized as the Founder of the Tucson Rodeo and Rodeo Parade, gathered a group of local business men to discuss the possibility of having a Rodeo. Contune reading about the Tucson Rodeo Parade History.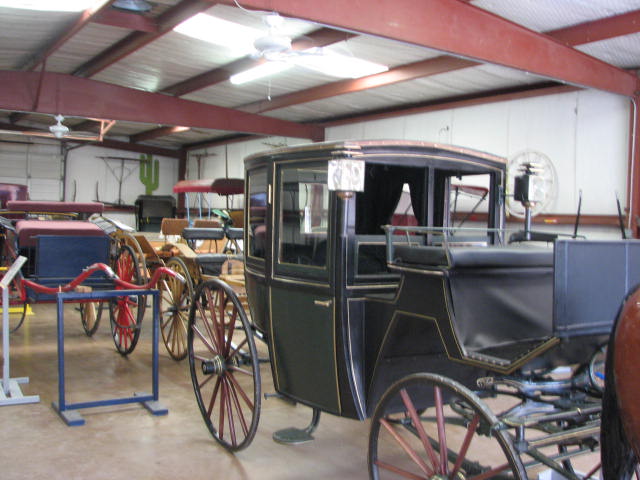 The Tucson Rodeo Parade Museum is now open.
For more information about the Tucson Rodeo Parade
Tucson Rodeo Parade Committee, Inc.
P.O. Box 1788 Tucson, Arizona 85702
Phone: 520-294-1280 | Museum: 520-294-3636
---
---
Treasures of the Santa Catalina Mountains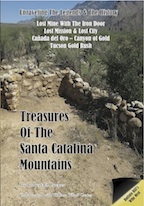 Discover the forgotten history and legends of the Catalina Mountains– the lost Iron Door Mine, the lost city and the lost mission; the history of Oracle and Buffalo Bill Cody's gold mines in the Catalinas. Read sample chapters and order online: Treasures of the Santa Catalina Mountains.
Mt. Lemmon Jewelry

Extremely rare serpentine with white quartz, gold, silver and copper ores from mines miles within Tucson's Mt. Lemmon and Santa Catalina mountains. Unique, one-of-a-kind specimens, southwestern artwork and fashioned jewelry by local artist Flint Carter. Call 520-289-4566.
Bass Pro Shops

Bass Pro Shops is an outdoor retail leader in hunting, camping, boating, and outdoor clothing, in addition to fishing. Shop online the Clearance Department at Basspro.com
Buckle
Men's apparel on sale,
select brands up to 85% off at Buckle.com!
Find your favorite brands for men & women - PLUS $5 shipping at Buckle.com!