Free Genealogy Research Sites
Searching for your family line? This free genealogy section from Entertainment Magazine provides a launching point to other family history genealogy sites with search engines, databases and other tools.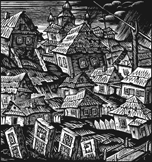 You can do a comprehensive genealogy search for your family roots through our links. Many of these sites also update their databases and information often. Technology is making it possible to quickly add vast amounts of information online in searchable databases. Some, though, is only available in image (.jpg) formats. These are the original records scanned and digitized. Some webs have text searchable capabilities to locate some of the image information.
Recently, 25 million Ellis Island passenger travel records have been added to the ellisisland.org web site. Register for free search access to view scanned images of the actual ship manifests, ship information and more. Each passenger is listed line by line with details of age, ethnicity, destination address and relationship, amount of money declared, whether one was an atheist or polygmist, color of hair, etc. Not all records have been added yet, but 25k is a good start.
Through the links in this section, the publisher of Entertainment Magazine has been able to locate some long lost, and unknown, relatives. "Through researching my own family lines, and posting these links, I hope it makes it easier to find your own family lines. Over the decade, I have found some unique databases and catalogs. As I locate new ones, they are posted in this section of EMOL.org.
Genealogy Resources
---
Everyday, Internet sites are adding new records and databases for free or low cost research.
Find links to many popular sites that can help you locate those missing links.
If you spelled genealogy as geneology or genology, it is a common spelling mistake. The word genealogical is often spelled as geneological by error also. To remember the correct spelling, think: Gene - a- log - y.
Ancestry.com

Ancestry.com connects families across distance and time. A premium membership provides access to over 27,000 record collections covering billions of people across the US, Canada, United Kingdom, Germany, France, Italy and Sweden. Search Billions of Names at Ancestry.com
© 1998-2016. EMOL.org. Entertainment Magazine. All rights reserved