Tickets for Dracula: A Feminist Revenge Fantasy are now on sale to the public!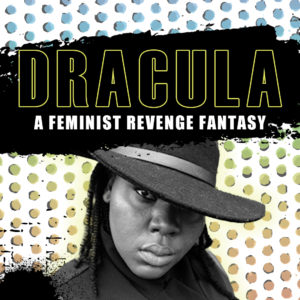 Dracula
a feminist revenge fantasy, really
by Kate Hamill
based loosely on the novel by Bram Stroker
directed by Jennifer Pennington
September 7-18, 2022
Live in the Bingham Theater
In this thrilling new adaptation that bounces between humor and horror, playwright Kate Hamill reimagines Bram Stoker's vampire classic as a full-throated battle cry against toxic masculinity. No damsels in distress, no romanticized villains—just a gleeful stake through the heart of the patriarchy.
Learn More
While you wait for Dracula… Join us as a Member!
Memberships start at zero cost and support all that we do—from empowering young people through our Learning and Creative Engagement resid​encies, to building transformative community partnerships, to making our artistic work more accessible than ever through our evolving library of digital experiences.
When you have an Actors Theatre of Louisville Membership, you will have the opportunity to purchase tickets for future in-person productions before they go on sale to the public, as well as some additional perks…
• Free Member Library: All membership tiers allow you access to original digital content such as Hannah L. Drake's Fix It, Black Girl and Lance G. Newman II's Finding Black Boy Joy, as well as online community-based series like Louisville Sessions and Unscripted.
• Premium Streaming: Red members receive access to discounts to all premium streaming content such as Ali Summit, Still Ready: Originals, and Where Did We Sit on the Bus? With a Purple Membership, this content is free to stream!
Explore Memberships
If you've had a recent positive experience with us, we'd love to hear about it in a Google review.
Thank you and we hope you enjoy the show!
This project is supported in part by the National Endowment for the Arts. To find out more about how National Endowment for the Arts grants impact individuals and communities, visit www.arts.gov.