The recession has hit Las Vegas hard. But that doesn't stop the opening of several new casino hotels that will add another 10,000 more rooms in 2013.
The glut of new hotel rooms along the Las Vegas Strip will not only mean more competition for few tourists, but possibily cheaper room rentals.
The Hard Rock Hotel and Casino, just east of the Las Vegas Strip, opened a 490-room tower in late July 2009.
The new Las Vegas City Center adds 6,000 hotel rooms. City Center is a six-tower $8.5 million joint partner with Dubai World and MGM Mirage.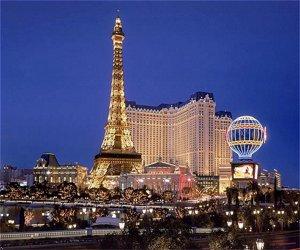 Las Vegas hotel room rates have dropped to an average cost of $08-113 a night, according to the the Las Vegas Convention and Visitors Authority.
But, bargain rates can be booked on off days, including Thanksgiving weekend and Christmas holiday which have the lightest crowds of the years.