Entertainment Magazine: Tucson
Tucson entertainment scene
Tucson, Arizona is not as isolated as people may believe. As the second largest city in AZ, Tucson gets its share of top national entertainment tours, celebrities and local activities.
The City of Tucson created two new entertainment districts. The first, adopted in May 2014, covers most of the new modern streetcar route through downtown.
A second Tucson entertainment district has been created called the Main Gate Entertainment District. The boundaries, near the University of Arizona, run east and west between Park Avenue and Euclid Avenue and north and south between Second Street and Fourth Street.
---
---
New book on thousands of Tucson entertainers
The local entertainment scene in Tucson, Arizona during the 1950s into the 2000s was vibrant.
"Entertaining Tucson Across the Decades" revives that period of Tucson local entertainment with articles, interviews and stories about the musicians and entertainers who performed in Tucson nightclubs and theatres across 50 years. Read sample pages about Tucson's nightlife.
These stories and interviews are compiled from articles published in several local newspapers that covered the Tucson entertainment scene over those decades. The first volume of this series, published by EMOL.org, is now available on Amazon.com.
Step back into time and live, or relive, Tucson's local entertainment scene over the decades.
If you enjoyed listening to local Tucson musicians, or performed in Tucson, anytime between the 1950s, 1960s, 1970s, 1980s and 1990s through early 2000s, then you probably will be familiar with many of these people who performed music, theatre and comedy and nightclubs where they played.
Tucson blues legend, Sam Taylor dies at 74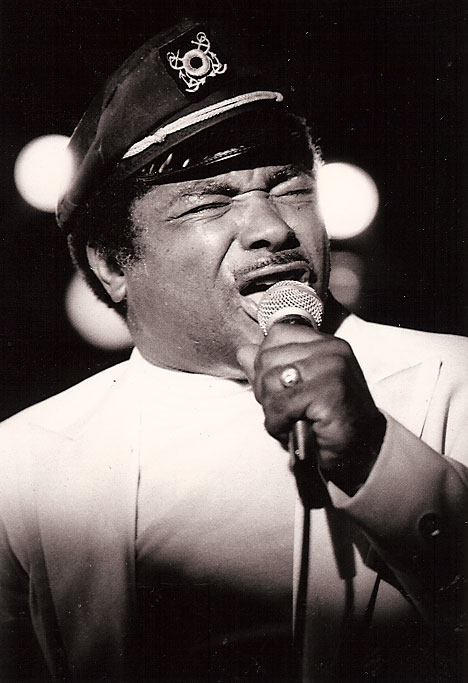 Tucson, Arizona's former blues guitarist and singer-songwriter, Sam Taylor, passed away on Monday, January 5, 2009 at the age of 74, in his Islandia, New York home.
Taylor had spent a decade in Tucson, AZ. and was a staple on the local music scene. He left Tucson in 1996 to live with his family in New York.
Read interviews of Sam Taylor while he performed in Tucson, see photos of Sam Taylor in concert. Sam Taylor interviews.
Photo: Sam Taylor. Photo by Thomas J. Pennington © 1989 for Entertainment Magazine.
---
---
© 1995-2015 EMOL.org. Tucson Entertainment Magazine. All rights reserved.