Heartland 2009: Jared's Reviews
Hachi: A Dog's Tale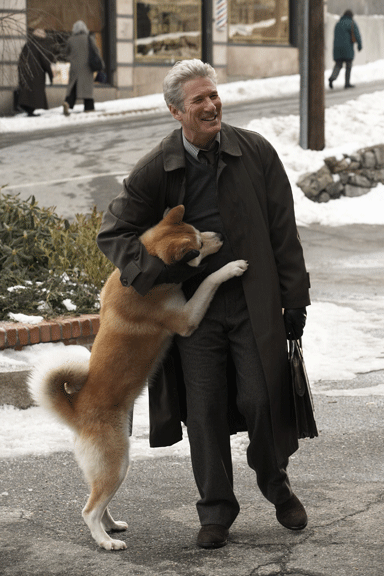 Hachi is a persistent and willing dog in this family friendly film. A very young Hachi is found on the street by a father (played by Richard Gere) who decides to keep him. The dog grows older throughout the movie as time passes. Hachi loves his owner very much. There is a statue dedicated to the real Hachi. You'll just have to see the movie to find out why. Read more about Hachi: A Dog's Tale.
My Dog
This documentary is about celebrities and their loved, trusted dogs. Richard Gere and his wife are in the documentary with their dog, which was especially interesting since we had just seen Richard Gere in Hachi, the opening night film. This is a nice movie to teach that dogs are more than pets.
The Perfect Game
This family film is about a group of kids from Mexico with goals of baseball fame. They might be Spanish-speaking in 1950s America as they play games to get to the Little League Championship, but they are great as kids and as players and overcome various obstacles. This is based on a true story. See more about The Perfect Game.
Broken Hill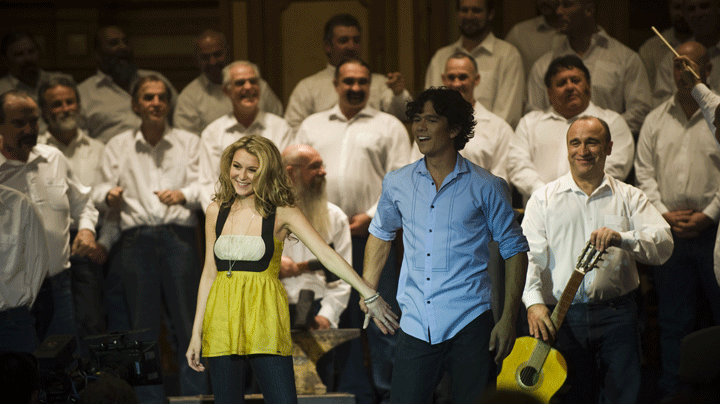 Tommy is a young man who dreams of composing and conducting. He and a sly, young woman he likes, Kat, get into trouble throwing watermelons from his truck.
When he has to do community service, he ends up leading a group of prisoners in a great musical performance that uses native and homemade instruments.
Grande Drip
A young man, Eric, doesn't like coffee, but orders it everyday anyway because he likes Molly, an employee in the coffee shop. He then meets a homeless guy. This homeless guy, Keith, helps Eric to meet Molly. Keith does this because Eric treated him with more respect than other people who either harassed him or treated him as invisible. More on Grande Drip.
Mandie and the Secret Tunnel
A young girl, Mandie, experiences her father's death in the woods. She escapes from her mom and sister with her cat to an unknown uncle's big house. But he is not there. With her newly found friend Polly, she finds lots of secrets. Comic villains stay at the house also, trying to find the will that no one can seem to find. The movie is very funny and good family entertainment. Read more about Mandie and the Secret Tunnel.
© 2009 Film Entertainment Magazine / EMOL.org. All rights reserved.
Buy Fandango Movie Tickets Online
Buy advance tickets to the Toy Story 1 and 2 Double Feature in 3D and get points for posters, DVDs and more!
Buy 1 movie ticket on Fandango and receive a second ticket to the same show free when you use your Visa Signature card.
Disney Store
Links to online only deals on costumes and entertainment. Outlet store discounts. Save up to 60% on collectibles. See this weeks deals at the Disney Store
Warner Bros. Store
Shop at the Warner Bros. Shop : WBShop.com
Toys, games, clothing, posters and more from your favorite Warner Bros. characters like Tweety & Superman and from your favorite WB movies like Harry Potter
RealPlayer Plus
It's everything people want in a media player including; pristine audio/ video playback, built-in music store, access to worldwide radio.
Receive RealPlayer Plus free with your free 14 day SuperPass trial.
Hollywood Mega Store
Officially licensed products include celebrities, movies, sports, NASCAR, TV, Marvel, DC Comics and much more. Largest selection of Movie Night & Hollywood Theme Party Supplies, Decor, Favors, and unique items. Very popular Hollywood Trophies. Hollywood and Nostalgic Gift Sets and Gift Baskets. Favored Home Theater Decorations including Reels, Commemoratives, Cinema Lamps and more. Collector items including NECA Action Figures and Head Knockers, Shotglasses, Celebriducks, Tin Signs and Zippo Lighters. Most sought after Posters, Prints and Framed Celebrity Prints. Most popular celebrity, movie and music T-shirts. Hollywood theme T-shirts, Tote Bags and Caps. Very hot JH Design Jackets and Hoodies for men, women, and kids, in all sizes. Celebrity and Novelty License Plates. Rare Vintage License Plates. California Traffic & Street Signs.
MGM Movie Store
Shop for all of your MGM favorites at MGMStore.com - Rocky, Pink Panther, Stargate, and more!
Celebrity and movie clothing, Toys & Games, Jewelry and more from MGM movie titles. Collectibles and Gifts.