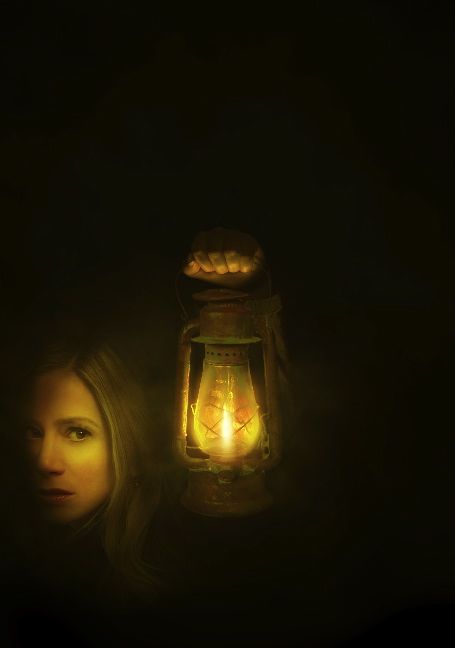 We enjoyed being in the presence of filmmaker Tom Provost at Heartland's Closing Night event, but we also enjoyed his film, The Presence.

I like the title. It's rather understated and vague, in a deliberate, ghostly sort of way – just like the film. And just like the characters, who are few. In addition to Mira Sorvino's lead, the woman who arrives to write, and Shane West, an isolated spirit, another strong presence structures the film's mise-en-scene, the house. It's an old, lonely, lakeside house surrounded only by woods.

Tom originally planned the film for a cabin in Canada but lost that location. Two years went by before he finally found an historic home at the base of Mt. Hood in Oregon. He noted that because it is in Mt. Hood National Forest, they were allowed only 30 people on set at a time.

As film theorists and filmmakers tend to assert, film as an artistic medium is first and foremost a visual medium. Tom has created a film that utilizes that visual orientation to tell an intriguing story – all the more intriguing because ambiguous characters and events structure the story.

It was a delight to watch this spooky movie with 11-year-old Jared, who is just old enough to appreciate this very visual, brooding mystery – without any overt violence. It was also a delight to meet and talk with writer-director Tom Provost.


Photo: Writer-director Tom Provost

You said one of the reasons you love ghost stories is the emphasis that can be placed on visuals. What else about ghost stories attracts you?

One of the reasons I love ghost stories is that they are steeped in what I think is the best part of storytelling, a sense of wonder. Discovery is one of my favorite parts of storytelling, and a ghost story really allows a filmmaker/storyteller to have fun with discovery and that sense of wonder, even if the 'wonder' is more creepy than beautiful as you might find in a different kind of film.

You mentioned Alfred Hitchcock's films as an influence. Are there particular Hitchcock films that have influenced you most?

Very much so. I love so many of his films... North by Northwest, Psycho, Rear Window, The Lady Vanishes, The Birds, Notorious – to name just a few. It's interesting that when you look at all those I listed, they are in many ways wildly different films. So each affected me in different ways. For The Presence, however, I think the film of Hitchcock's that influenced me most is Rebecca. I saw Rebecca on the late show as a child and was so stunned by it, I woke up my parents at 2 in the morning because I had to talk to someone about what I'd just seen. It is very much a gothic romance, with a very still, foreboding sense of discovery. I love that movie to this day. It is one of my favorites, and I can see now, with my film finished, that it may have influenced me more than I realized, given how many people, women in particular, have cited that movie in relation to how The Presence made them feel.

Are there films other than ghost stories that caught your attention?

Rosemary's Baby had by far the biggest influence on me for The Presence. I think it is perhaps the best directed movie of all time. Polanski is incredible. He never calls attention to anything, yet something always seems 'off'. He is a remarkably subtle director and that movie slowly, dreadfully gets under the viewer's skin. And you never even know why. We tried to do something similar with The Presence, to create this beautiful world where something just seems wrong. When I would get stressed during production and lay awake at 3 AM thinking, unable to turn off my thoughts and go to bed, I would often get up and put on that movie. It was comforting to me to watch a movie where they tried something very different, as we did, and yet it still worked. It is ironic: Rosemary's Baby comforted me!

I found it very interesting that the first 25 minutes has no dialogue! Was that a conscious choice when you wrote the script?

It was very much a conscious choice. Hitchcock often talked about 'pure cinema', where you tell the story solely through the visuals and sound with no dialogue. Frankly, had I been more clever, I would have loved to do the entire movie with no dialogue. But that would have been tough! I wanted to try to go as far as possible with it. At the end of Act One, a couple of things happen that make it natural for dialogue to enter the movie. So it was a natural transition. Even then, though, the rest of the movie has more time without dialogue than with it.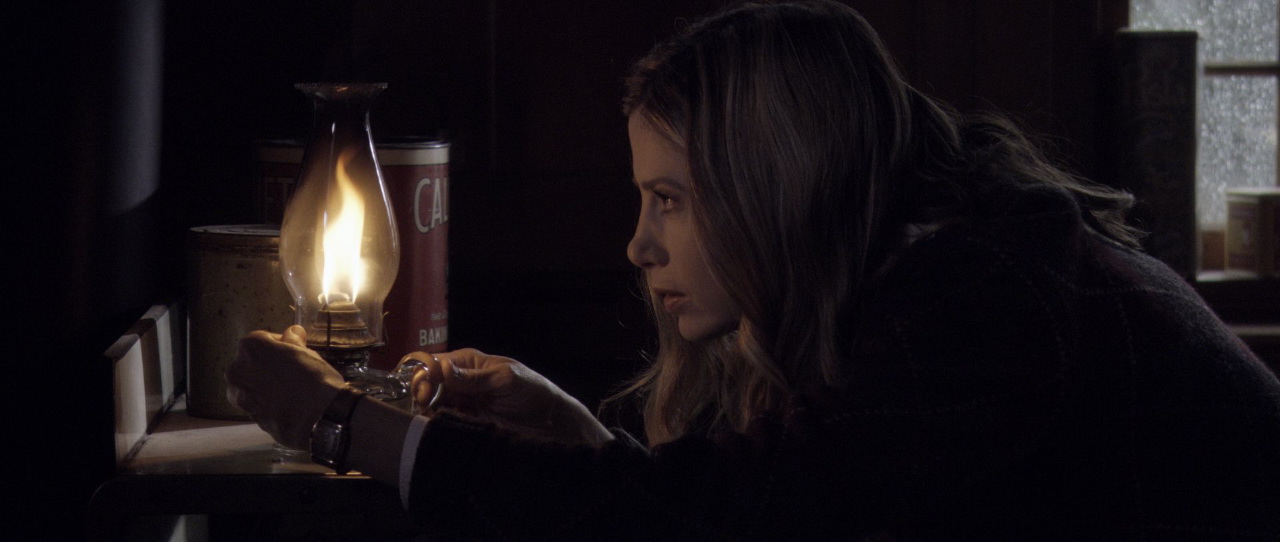 What kinds of things did you consider with those early scenes establishing Shane West's ghostly presence?

My idea was that when you first see him you just think he is a lonely guy in a cabin. You watch him, get to know him, and not until about five minutes into the movie do you realize you have been watching a ghost. My main direction to Shane (who is remarkable in the movie – he is the one actor who has no lines, and it is very tough to convey an entire character and what he is thinking with no dialogue) was for him to be as still as possible, to convey a weird sense of dislocation and loneliness. I asked him to not even blink, which in a two-minute single take is difficult. He only begins to move late in the movie at a very specific place.

I think it's fantastic that you specifically wanted a 35+ actress for the lead role. Can you expound on how and when you decided on this and how Mira Sorvino ended up with the role? How old was she when you first talked with her?

It is unfortunate but just a fact that many studio execs think any woman over 35 is not interesting to the audience. It is ridiculous – women over 35 do good box office all the time. Helen Mirren just rocked the house, as she always does, in Red, which did very well. But people get stuck in their opinions and many execs are pretty young as well. We wanted to get a stellar actress and I figured if I could write a terrific part, we could attract someone who was famous. Mira read the script at her agent's urging and loved the part. We met a couple of times, really clicked and she decided to do it. If she is 43 now, she was 41 when I talked with her initially. She looks amazing in the movie, doesn't she?
You said you wanted the theology element to be open to interpretation and not a specific message shoved at audiences. Was that difficult for you?

It definitely was a little difficult at times to keep myself from inserting directly into the script my own POV. Some people see the movie and get it, which is good. But others bring their own world view to it, and I like that as well. If you look at almost any movie where the goal is getting a certain point across to the audience, be it liberal, conservative, Christian, or whatever, you tend to find bad movies that are not really movies but polemics. It is great to begin a script or story with a point of view, but at some point you have to let the POV go and just tell a good story. I think this is why most Iraq War movies died so terribly at the box office the last couple of years. They were not good movies, just diatribes. The Hurt Locker, though, just told a great, very suspenseful story and so that movie, even though about the war, was a great movie. The Godfather, one of my favorites, certainly has many things to say thematically. But when you think of The Godfather, you never think, "Wow, what a great movie that taught me a lesson." You think, "Wow, what an amazing movie with great characters I loved, that kept me leaning forward the entire time."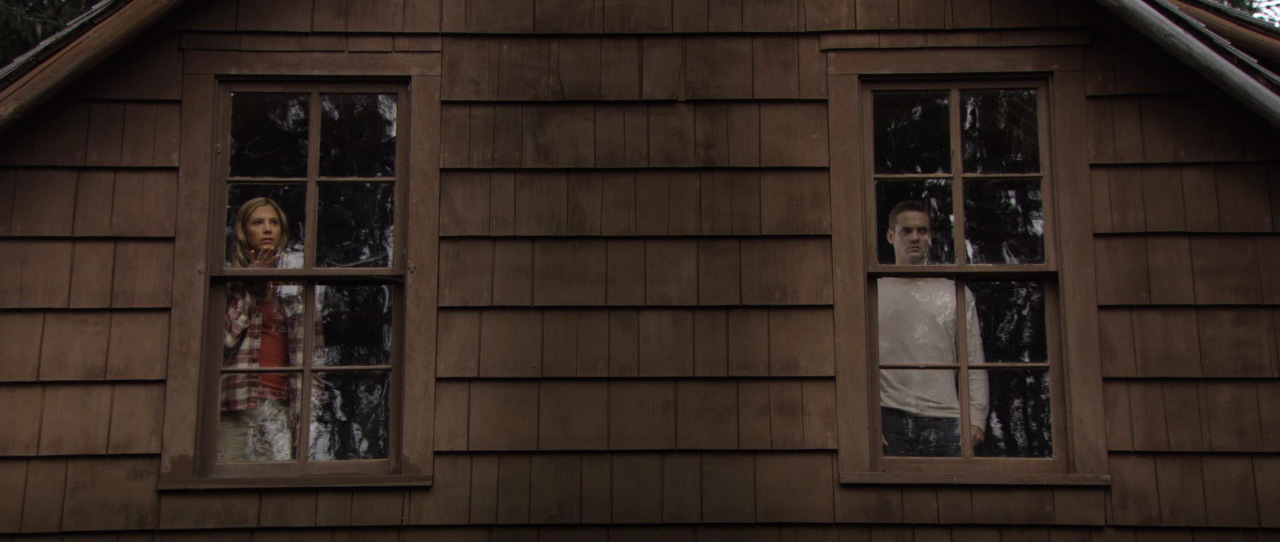 Photo: Mira Sorvino (left), Shane West, and the house.
It was interesting that the editing process/test audience reactions led to one unanticipated edit that ultimately made the vague spirit in the boat even more ambiguous. Were you happy with that outcome? Personally, I think it makes for a better ending because that spirit could be good and not necessarily bad.

I am very happy with the outcome in that way. People have wildly different opinions at the end about a number of things in the movie, opinions very different from mine, and I like that. The movie seems to spark discussion, which I love. And I think as a storyteller, you have to trust the audience. Let them find your meaning, or their own meaning, in it. As long as you tell a compelling story and make a movie people enjoy, you have achieved something great.

So what's the release situation?

We are negotiating! It will come out in some form in 2011, with the how and when being determined right now.

So your next film is Mr. Clark, "a dark and surprising twist on It's a Wonderful Life." That sounds intriguing...

Mr. Clark is actually my dream project. I did The Presence in part to be able to try getting Mr. Clark off the ground. It is not as obviously marketable as a ghost story, though many who have read it think if we can cast it properly, we might have a chance at a good success. It is indeed a dark film, but ultimately redemptive. I have that and a great vampire script a friend wrote in development, but The Presence is still taking up the bulk of my time. I love the film and am having a blast finally showing it to people – but I am also ready to move on to something else!



Thank you, Tom. We look forward to the release of The Presence as well as your next intriguing project.
Photos are courtesy of Tom Provost.