Sassy Pants
Somebody's being sassy! It's Bethany Pruitt, the main character in Sassy Pants.
It's about a girl who has just turned 18 and wants to be free. She and her brother were overly sheltered, home-schooled all their lives by their divorced mother and with no friends.
Bethany now wants to make her own life with a job, friends, and fashion design school.

The film opens with her getting ready to go through high school graduation as valedictorian. It's a surprise when the camera then shows it's happening in her living room. Then her mother even wants her to use online college so she won't leave!

Bethany runs away and looks for a life with her father. She finds a clothes job to earn money, but living with her father is not easy. This is when most of the movie takes place.

Sassy Pants is great, with all the "funny" characters and Bethany's ultimate success.
Photo: Ashley Rickards as Bethany Pruitt in Sassy Pants.

Read Madelyn's interview with Sassy Pants filmmaker Coley Sohn.
---
Shuffle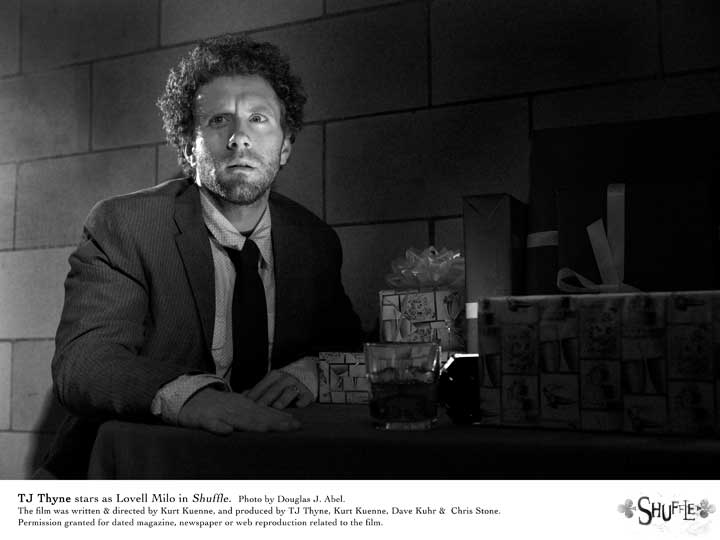 This film was actually the Closing Night film at the Heartland Film Festival last October.
I had even hoped to see the film at Heartland, but that didn't work out. So I couldn't wait to see Shuffle at the Santa Barbara International Film Festival.

The story is very interesting, and I think the festival description would pull in anyone. I read that the main character wakes up at a different age of his life every time he wakes up.

He wakes up as a very old man, as a boy, and everywhere in between. He learns of his past, present, and future. He asks why this is happening. He is very confused.

You will just have to watch Shuffle to see the point of this form of "time travel." It's not till close to the end that clues about what's happening finally make sense.
See our coverage of Shuffle filmmaker Kurt Kuenne's short films at the 2008 Heartland Film Festival."