Entertainment Magazine: Travel
Your Adventure in International Travel
By Jonathan Haeber
Terrorist attacks may be keeping you from taking that international adventure you've always planned. You may not even want to venture outside your front door, let alone another country.
The truth is, your chances of dying from a terrorist attack are 1 in 9,270,000. You're twice as likely to die from a lightning strike than a terrorist attack. However, there are still things to consider before embarking on your international adventure. The easiest way to make the most of your trip is through a pre-planned adventure tour group.
Tour groups can not only help protect you from the local con artists and pickpockets, but they also serve as a hassle-free way to see all the most famous destinations without worrying about names on maps or where everyone in the family wants to go.

With an international tour group, everything is covered. You don't have to do all the research, and the adventure begins the minute you step off of your international flight.

Before you decide upon an international travel package you should take these steps:

Decide on the length of your international travel.
Choose adventure activities that you and your family agree upon
List the names of destinations you'd like to see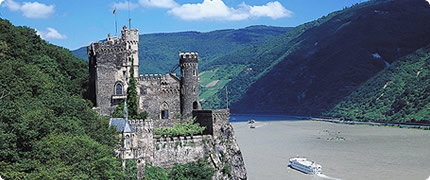 With these three basic pieces of information, you can choose the tour package best for you and your family.
After choosing your package, all you need to do is apply for a passport and pack your clothes!
About the Author
Jonathan Haeber is a marketing writer for a retail outlet in the San Francisco Bay Area.
Resources
http://travel.state.gov/passport/get/first/first_830.html
http://www.turkeytravelplanner.com/
TravelDetails/Safety/DangerStats.html
Photos courtesy: Travel and Tour Review
---
---
---
---
© 2006-2012 EMOL.org. Entertainment Magazine. All rights reserved.
---
---
Hotels.com
Hotels.com® offers more than 140,000 properties in 60 countries - from hotels and B&B's to condos and all-inclusive resorts, especially during sold-out periods. Backed by the Hotels.com Price Match Guarantee. Save between $20 and $100 on all Hotel Bookings Now with Hotels.com!
Expires 1-1-2014.
Priceline
Name your own price and bid for your trip with the Negotiator on your side. See our links to this month's Priceline deals.
Travelocity
Get this week's latest promotional codes and special web-only deals offered through Travelocity links.
Expedia
No Expedia Change or Cancel fees on hotels, cruises, cars and more! See Expedia web offers and last minute deals.
TripAdvisor

TripAdvisor is the world's most popular, largest, and most trusted travel community with over 30+ million real traveler reviews, flights search engine, compare and check hotel rates search, vacation rental search, in addition to restaurant ratings and reviews, worldwide. Read TripAdvisor Reviews and Discover Great Deals on Vacation Rentals around the World.
TripAdvisor US (United States)
TripAdvisors.UK (United Kingdom)
TripAdvisor España
(Spain)
Orbitz
Get special offers on Orbitz bookings. See links to this week's Orbitz online deals.