By Miv Evans
The stories of the teenagers featured in this documentary are all compelling but, unfortunately, the power of their material is never fully ignited. What could have been a 'docbuster' is instead an interesting ride, but interesting enough to pique audience curiosity to make them want more. As this is more than most films achieve, it makes HUDSON, AMERICA a movie to watch.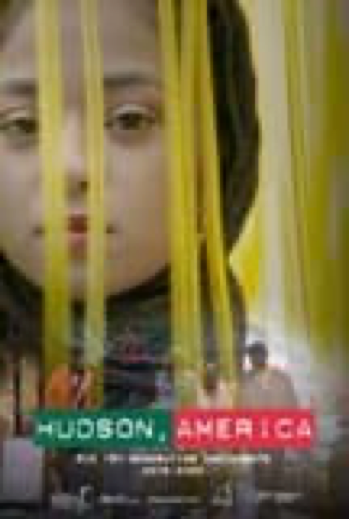 The filmmakers follow six first-generation Gen-Z Bangladeshi immigrant students over a six-year period. The first interviews take place in 2016, just after the teenagers have graduated from high school and before they leave the safety of their insular Muslim community.
The filmmakers continue interviewing the students until 2022, but it seems however far these youngsters travel, they can never escape from the constraints of their heritage.
One of the first people we meet is a teenager who's in a serious relationship with an all- American girl. In his 2016 interview, he has no doubts as to where his life is heading, so it's possibly as much of a surprise to him as it is to us that he U-turned of his own volition.
It's an intriguing switch but, unfortunately, the details of his metamorphosis are never shared. This is not only a loss for the film, but also a lost opportunity for this charismatic young man to open a million pairs of eyes.
Another fascinating character is a self-appointed mentor who presents herself as mundane but, behind that silky hijab, loiters America's very own Joan of Arc. We meet her briefly and then the story fast forwards to a societal tsunami of this young lady's making.
Unfortunately, the audience never learns how this quiet revolutionary caused the furor that turned her into a persona non grata. If she'd been encouraged to share her story, a layer of her mysterious culture would have undoubted been laid bare.
A lot of themes are covered in this film. Religion and family pressures have clear connections to the subjects' ethnicity, but when the story strays into #MeToo territory, politics and even 9/11, it becomes confusing.
Perhaps if Joan of Arc had been our narrator, she could have stitched all those threads together and given us a tantalizing look into a world to which she is inextricably bound.
Fortunately, the subjects of this film are on the cusp of their lives, so there's time for more interviews that will hopefully include the fallout from Hudson, America – Part 1.
Watch the trailer here –
Produced by 18 Street Productions
Directors

Producer
Composers
Cinematographer
Hits: 0