Entertainment Magazine: 3D Entertainment: 3D HDTV
3D HDTV in 2010 is the new entertainment fad
As the new 3D-capable TV's hit the stores this spring and summer, so will 3D-enhanced movies and video games. A new 3-D entertainment market will explode.
Many of the upcoming 3D-TV's and 3D games were on display at the recent Las Vegas Consumer Electronics Show (CES) held in January 2010. This starts with a wave a new 3D capable high definition television sets running at 240MHz or higher from Samsung, Panasonic, Sony, and retailers like Best Buy and Walmart.
Several new 3D TV networks will emerge later next year in 2011. New 3D DVD movies and 3-D video games are appearing on store shelves and online catalogs.
World's First 3-D Broadcast for All TVs in Full Color

The Rachael Ray Show, along with 3-D Vision, Inc., (both based in New York), are taking a major step forward in the exploding 3-D TV market. On October 29, 2010 "Rach's Halloween Bash in 3-D" will be broadcast to millions of viewers with 3-D Vision's revolutionary new 3-D process called "FullColor 3D™".

The Rachael Ray show is the first to use this revolutionary 3-D process in a commercial TV broadcast (sponsored in part by Sarah Lee). The show will be viewable in full-color and in 3-D on all existing TV sets, 2-D and 3-D, thanks to a new type of 3-D glasses which will be given away to over 2.4 million viewers in the October 25 issue of TV Guide Magazine.

Gene Dolgoff, 3-D Vision's CEO, commented, "It's gratifying to begin commercial application of our unique 3-D technologies with the forward-thinking innovators at the Rachael Ray show." Joe Freed, the Co-Executive Producer of the show said, "We've been dying to make a 3-D show for a long time and are excited to be working with 3-D Vision! We are looking forward to seeing how they bring this opportunity to life!"

The new "FullColor 3D™" process uses glasses that eliminate previous 3-D TV problems by providing full-color images in 3-D, utilizing patent-pending balanced brightness and color filters, that can be worn during an entire 3-D show without discomfort. 3-D Vision, Inc. is now making this new process available for use with all TV broadcasts.

"FullColor 3D™" can bring full color 3-D TV to everyone right away, on all TV sets, without the need to buy a new 3-D TV. The same glasses also provide full-color 3-D viewing of all printed images for the first time ever, as demonstrated in the same upcoming October 25 issue of TV Guide Magazine.

Another revolutionary aspect of the upcoming 3-D show is that it was converted to 3-D using a new process called "Auto-3-D™", which allows completion in a short time at a reasonable cost. The Rachael Ray 3-D episode took only 2 weeks to convert, utilizing only 3 computer operators, and was done at a fraction of the cost of conventional 3-D conversion.

A further advantage of this new conversion process is that it can produce a more natural-looking 3-D experience than conventional 3-D conversion methods This is because the "Auto-3-D™" process uses actual 3-D information present in 2-D video frames and automatically displays scene components at different depths based on the depth information normally hidden in the original 2-D video. For more information, go to http://3-dvision.com/3701.html

3D Blu-ray standard set in the industry

In December 2009, the industry group that supports the Blu-ray disc format agreed upon a new standard for the 3-D version of the disc player. The new 3D Blu-ray players are now available.

With the new 3-D Blu-ray player, some DVD's may be able to up-convert quality to 3-D. Some companies will be offering 3-D TV converters that will work on some models.

Playstation will have a 3D capable player available sometime in 2010. Find out more about 3D gaming on a PC.

3D TVs
---
First 24/7 dedicated 3D TV network in the U.S.
Three of the world's leading media, technology and entertainment companies announced a joint venture to be established to develop the first 24/7 dedicated 3D television network in the U.S. Continue reading about the new 3D HDTV network.
Next3D and Turner Broadcasting System, Inc. to Collaborate on Stereoscopic 3D HD Content Delivery to the Home.
3D technology leader RealD announced agreements with some of the industries top consumer electronics brands including Sony, JVC, Samsung, Toshiba and Panasonic, and DIRECTV, the world's most popular television service, to support the stereoscopic RealD Format for the delivery and display of high definition 3D in the home. Many of these companies will also work with RealD to develop premium active (shutter) glasses and passive glasses compatible with their 3D-enabled displays. As RealD revolutionized the cinema industry with its new generation of digital 3D movies, these collaborations position the company's technology at the forefront of the upcoming launch of 3D in the home.
RealD Aligns with Sony, JVC, Samsung, Toshiba, Panasonic and DIRECTV for 3D TV. Collaborations for Stereoscopic RealD Format 3D Cinema Experience to the home in 2010. Continue reading about RealD format for 3D TV.
New 3-D TV's now available at major retailers
The first generation of new 3D TVs are on the market.
These new plasma, LCD and LED's have the enhanced 3-D technology built in. But, this generation of 3D TVs still require 3D eyewear. Some manufacturers include at least one pair with the purchase of one of their new 3D TV's. Unfortunately, glasses only work on compatible sets.
To just watch the upcoming new 3D networks programming, you will only need a new 3D TV set. To watch 3D DVD movies, though, you will also need a 3D blu-ray player. Getting the 3D experience still requires the use of 3D glasses.
According to Best Buy, to build a 3D home theater system, you'll need to purchase 3D glasses designed for this HDTV. You'll also need a 3D-ready Blu-ray player, high-speed HDMI cable and we recommend an A/V receiver that is compatible with full HD 3D.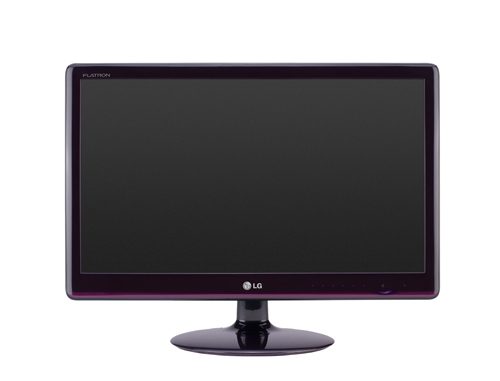 The price of a 3-D entertainment system will become cheaper as the holidays arrive. The costs to enhance a 2D-HDTV or computer monitor have improved with new technologies. It may add several hundred dollars to the sticker price of a regular TV set. That cost might drop closer to the 2010 holiday sales to help spur the 3-D entertainment industry.
The biggest expense is for the 3D glasses. That cost will also continue to drop as more competitive models hit the market later this year. Some new 3-D enhanced HDTV's are being designed so glasses won't be needed to see its effects. Read more about 3-D glasses and accessories.
Best Buy electronics store now stocks the newest Panasonic, LG, Samsung and Sony 3D HDTV's and 3D Blu-ray players. See our links to new 3D TV's and electronics from Best Buy.
Walmart Stores will carry a line of 3D TV's , Blu-ray players and 3D movies and games both in-store and online. See our links to Walmart's 3D inventory.
Samsung 3D TVs
Samsung new 3D TV's have stunning results. Samsung is leading the front line with a series of new 3D HDTV's. These television sets feature the new 3D technology. Convert 2D movies and photos instantly to 3D. Pair it up with a Samsung Blu-ray player and watch 3D movies through Samsungs 3D glasses.
LG 3D TVs
LG Electronics Demonstrates World's First ATSC Non-Real-Time 3D TV Broadcast Spare broadband capacity utilized to cache 3D programming for more home entertainment options. LG Electronics is paving the way for next-generation digital television (DTV) broadcast standards and advancing its leadership in 3D television with the first public demonstration of Non-Real-Time (NRT) technologies contemplated in ATSC 2.0, a new activity of the Advanced Television System Committee (ATSC). Continue reading about the LG 3D TV broadcast.

LG Electronics Extends LCD Monitor Lines With New LED and 3D Technology. A dozen advanced wide screen computer monitors from LG Electronics for 2010 are highlighted by new, more energy efficient LED models, 3D gaming monitors and a line of commercial-grade LCD monitors. Read more about the new LG 3D TVs and monitors.

LG Electronics Thinks Outside of the Box: Unveils World's First Full HD 3D Projector. Portable LED Projector Allows Consumers to Enjoy Excellent Display Quality - Anytime, Anywhere. Read more about the LG 3D projector.
Panasonic 3D TVs
Panasonic introduces Full HD 3D Technology with Full HD 3D VIERA(R) Plasma HDTVs and Blu-ray 3D(TM) Player. Read about the new Panasonic 3D technology. Panasonic is also developing a line of full HD 3D home entertainment products. 2-D ready glasses will work with a new line of 3-D enhanced Blu-ray discs and 3D-ready Blu-ray players.

New Panasonic HDC-SDT750 Shoots 3D Video Ready to Play Back on 3D-Capable Televisions, Perfect for Creating a 3D Entertainment Ecosystem at Home. Panasonic has launched the Panasonic HDC-SDT750, the world's first consumer 3D camcorder, which includes a 3D conversion lens*1 that enables the camcorder to shoot powerful and true-to-life 3D video content. Continue reading about Panasonic's 3D camcorder.
Sony 3D TVs
Sony just introduced its 2010 BRAVIA® LCD HDTV line featuring its first 3D HDTVs. Read more about the new Sony 3-D HDTV.

Sony Introduces Its First 3D Compatible Audio/Video Receiver. Sony's first A/V receiver is capable of supporting 3D audio and video. Featuring HDMI(TM) 1.4 3D pass-through technology, ample high definition connectivity and compatibility with all of the latest Blu-ray Disc(TM) audio formats, the new STR-DN1010 A/V receiver is designed to create a simple solution for controlling any high definition or 3D capable home theater. Continue reading about the new 3D receiver from Sony.
Samsung 3D TVs
RealD and Samsung Electronics announced that RealD's industry-leading 3D technology will be integrated into Samsung's upcoming line-up of 3D TVs. Samsung will support the proprietary stereoscopic RealD Format for the delivery and display of high-quality 3D content. Continue reading about the new Samsung 3D HDTV.

RealD Aligns with Sony, JVC, Samsung, Toshiba, Panasonic and DIRECTV for 3D TV. Collaborations for Stereoscopic RealD Format 3D Cinema Experience to the home in 2010. Continue reading about RealD format for 3D TV.
Toshiba 3D TVs
Toshiba Corporation and RealD are bringing 3D technology to Toshiba TVs, including support for the stereoscopic RealD Format, as Toshiba advances development of REGZA TVs able to deliver HD quality 3D content. The companies will also work together on technology for active eyewear compatible with Toshiba 3D-enabled displays. Read more about Toshiba 3D.
Cablevision Licenses RealD Format for 3D Content in the Home
RealD Format to be Utilized for Telecast of Rangers vs. Islanders Hockey Game, the First Live 3D Sports Event Delivered to U.S. Homes. Continue reading about Cablevision and RealD 3D agreement.
CBS Sports, NCAA(R) and LG Electronics Team Up To Deliver NCAA Men's Final Four(R) Semifinal and Championship Games in 3-D
CBS Sports teams up with the NCAA, LG Electronics USA and Cinedigm Digital Cinema Corp. to present for the first-time ever the 2010 NCAA Men's Final Four semifinal and national championship games in 3-D. The broadcasts will be available live in up to 100 Cinedigm Certified(TM) Digital Cinemas nationwide. Fans attending the festivities in Indianapolis also can view the games in 3-D on LG's LCD HDTVs at locations throughout Lucas Oil Stadium and at the NCAA's interactive fan event, Bracket Town refreshed by Coca-Cola Zero. The games in 3-D on Saturday, April 3 (6:00-11:00 PM, ET) and Monday, April 5 (9:00-11:00 PM, ET) will be a fully-produced CBS Sports event with CBS COLLEGE SPORTS NETWORK announcers Dave Ryan and Steve Lappas calling the action. Continue reading about CBS Sports in 3D.