Entertainment Magazine: Arizona: Events: 2011: March
Arizona Events March 2011 Calendar
---
These events are happening in Arizona communities throughout the month of March 2011.

To make it easier to group hundreds of events throughout Arizona, event listings have been separated by region:

Phoenix Area Events This section includes events for communities that surround the Phoenix metroplitan area, including Chandler, Gilbert, Guadalupe, Mesa, Phoenix, Scottsdale and Tempe, AZ.

Tucson Events This section of events covers the Tucson metroplitan area that includes Catalina, Marana, Oracle, Saddlebrooke, Sierra Vista and Vail, Arizona.

The following Arizona events are outside of the above areas or have a major statewide interest.

March 1, 2011

SCOTTSDALE: Big Band Night! – Kerr Cultural Center, ASU Concert Jazz Band and Jazz Repertory Band, $5, 7:30 pm,480-596-2660 or http://asuevents.asu.edu/

March 2, 2011

SCOTTSDALE: Stan Getz Revisited – Kerr Cultural Center, Greg Fishman and Judy Roberts and Friends will turn back the clock, $24-29, 7:30 pm,480-596-2660 or http://asuevents.asu.edu/

Thursday, March 3, 2011

PHOENIX: Phoenix Boys Choir Mini-Concert – Steele Indian School Park Memorial Hall, (300 E. Indian School Rd., 85012), the world-renowned Tour Choir will perform new works, sneak peeks at special repertoire and audience favorites, $10, 5:30 pm, 264-5328 or www.phoenixboyschoir.org

Friday, March 4, 2011

FLAGSTAFF: First Friday Art Walk presented by Flagstaff Cultural Partners – Historic Downtown Flagstaff, live music and refreshment, meet local artists, shop for original artwork, free, 6-9 pm, 928-773-2300 or www.FlagstaffArtWalk.com

PRESCOTT: The Lennon Sisters – Yavapai College Performance Hall, (1100 East Sheldon St., 86301), one of Branson, Missouri's favorite shows with "America's Sweethearts of Song," $25-55, 7:30 pm, 928-445-7300 or http://www.yc.edu/

TEMPE: Arizona Contemporary Music Ensemble – Katzin Concert Hall, free, 7:30 pm, 480-965-8863 or http://asuevents.asu.edu/

For additional tourism information and brochures, contact:

The Arizona Office of Tourism
2702 N. Third St., Suite 4015
Phoenix, Arizona 85004

March 4-6, 2011

Yuma-: Midnight at the Oasis held at the Ray Kroc Baseball Complex. The Southwest's premier classic car and nostalgia festival is sponsored by the Caballeros de Yuma. Featuring 1,000 classic cars, this festival also includes a smorgasbord of regional food from local nonprofits, vendors from all around the West, rides for the kids, old-time rock and roll concerts Friday and Saturday night – and to kick off the festivities, a cruise of classic cars through the streets of Yuma. More info, http://www.midnightattheoasis.net, 928-343-1715.

CAREFREE: 16th Annual Carefree Fine Art & Wine Festival - Downtown, (101 Easy St. 85377), juried art, wine tasting featuring first class wines from all over the world, live musical entertainment, fine arts, unique shops, restaurants, $3, 10 am - 5 pm, 480-837-5637 or www.thunderbirdartists.com

GLENDALE: The BIG Spring Maricopa County Home & Garden Show – University of Phoenix Stadium, one-stop home improvement shopping, 1000s of products and services for home improvement needs, walk through landscape displays, sustainable living exhibitors, garden seminars, wine tasting, landscape architecture & design trends, container gardens, "how-to" seminars, floral design, $2-5, Fri-Sat 10 am – 6 pm, Sun 10 am – 5 pm, www.MaricopaCountyHomeShows.com

LAKE HAVASU CITY: Bluegrass at the Beach – Havasu State Park, a dozen world class bluegrass bands from throughout the U.S., also arts & crafts, food, band workshops, jamming, camping, Fri-Sat 10 am – dusk, 209-785-4693 or www.golakehavasu.com or www.landspromotions.com

YUMA: 19th Annual Midnight at the Oasis Festival - Desert Sun Stadium, featuring 1,000 classic cars & music of the 50's/60's, show & shine, rock n' roll concert, arts & crafts fair, dance, 928-343-1715 or www.caballeros.org or http://midnightattheoasis.net

March 4-5, 2011

CASA GRANDE: 53rd Annual Cactus Antique Airplane Fly-In - Casa Grande Airport, hosted by the Arizona Antique Aircraft Association, with emphasis placed on aircraft of yesteryear, $5 or $10/car, 8 am - 5 pm, 480-987-5516 or www.cactusflyin.org

GLENDALE: 39th Annual Glencroft's Benefit Quilt Auction - display, food & novelty booths, boutique, breakfast, free, Fri noon – 8 pm, Sat 8 am – 1 pm, auction begins at 10 am, 623-847-3004 or www.glencroft.com

March 4-13, 2011

PEORIA: Footloose – Theater Works, ( 8355 W. Peoria Ave, 85345), filled with rockin' rhythms of this Oscar and Tony-nominated top 40 score with dynamic new songs of the stage musical, celebrates the wisdom of listening to young people, guiding them with a warm heart and an open mind, 623-815-7930 or www.theaterworks.org

Saturday, March 5, 2011

CASA GRANDE: 33rd Annual Arizona State Open Chili Championship –Ed Hooper Park, (2525 N. Pinal Ave.), traditional cook-off style, 10 am – 6 pm, 520-560-2256 or www.casagrandechamber.org or http://www.azchiliopen.com/

CHANDLER: 7th Annual Ostrich Festival 5K Fun Run & Thorobred Chevrolet Ostrich Festival Parade – registration for the run begins at 6:30 a.m. and includes awards presentation at the conclusion, $18-25, the parade begins at 10 am, at Ray Rd. & Arizona Ave., bring your chairs and blankets, floats, horses, marching bands, antique cars, more than 100 entries, 480-963-4571 or www.ostrichfestival.com

COOLIDGE: 5th Annual Ride to the Ruins – San Carlos Park, (320 W. Central Ave. 85128), approx. 9.5 mile run with police escort, includes a rally, live entertainment, 50/50 drawing, bike show, carnival, bike games, prizes, $250 high/low, presented by the Coolidge Chamber of Commerce Cotton Days, benefit, $30-35, kick stands up at 9:45 am at Coolidge Chamber of Commerce, 520-723-3009 or http://www.coolidgechamber.org

GLENDALE: 6th Annual Kids Chance – Westgate Center, 5K Run/Walk, fundraiser for college, vocational and high school grants to children of Arizona workers who have been fatally or seriously injured, 7 am, http://www.arizonaroadracers.com/ or www.getsetaz.com

FOUNTAIN HILLS: Josephs Appraisal Group Annual "Measure of Love" 10K Run & Charity Hike – McDowell Mountain Regional Park, 8 am, 602-955-4050 or www.getsetaz.com

JEROME: Jerome Art Walk – visit more than 30 of the unique art studios and galleries, meet the artists and see handcrafted art including jewelry, pottery, glass, leatherwork, clothing, paintings and sculpture and more made both locally and internationally, free, 5-8 pm, www.jeromeartwalk.com

LITCHFIELD PARK: Kiwanis Litchfield Park 10K, 5K and 1 Mile Fun Run & Celebration of Life Walk – Kiwanis Litchfield Park, (214 W. Wigwam Blvd. 85340), food and drinks to participants during the award ceremony following the race, prize drawings, every participant receives a goody bag and T-shirt, $10-20, check-in 6:30 am, 623-935-9040 or www.litchfield-park.org

MARICOPA: Salute a Solider 5K and 1 Mile Walk Fun Run/Walk – Pacana Park, (19000 N. Porter Rd.), 8 am, 480-330-1632 or www.getsetaz.com

MESA: Ricky Nelson Remembered – Mesa Arts Center, (1 E. Main St.), starring Matthew and Gunnar Nelson, unique multimedia entertainment event featuring the live music of Nelson's hit songs performed by his twin sons Matthew & Gunnar, includes never before seen big screen video footage of the Nelson family with interviews from celebrities influenced by Ricky Nelson, $26-50, 8 pm, 480-644-6500 or http://www.MesaArtsCenter.com

PHOENIX: 2011 M7 Street Fair – (on Seventh Avenue from Indian School Road north through the "Melrose Curve" to Campbell Avenue), live music, street food, local artist market, children's activities and a judged collector car show, free, 11 am – 5 pm, 602-703-2620 or http://www.m7streetfair.com

PHOENIX: 7th Annual 2011Walk for Wishes – Pancakes and Pajamas - Steele Indian School Park, teams and individuals, 5K run, 5K walk, 1 mile walk, 7:30 am, www.wishaz.org

PRESCOTT: Generations Exhibit Opening – Phippen Museum, this exhibit asks the question is art in the genes or in the "jeans" as we pair multigenerational Western artists together, many for the first time, fathers with sons, grandfathers with granddaughters and other pairings as we explore the dynasties of American Western Art, 928-778-1385 or www.phippenartmuseum.org

SEDONA: 41st Annual St. Patrick's Day Parade, Festival – from Jordan Historical Park, 8th annual one-mile run/walk & 5K run on the parade route at 8:30 am, parade at 10:30 am, the festival follows with live entertainment, free children's and family activities, food and a Beer Garden, 928-204-2390 or www.sedonamainstreet.com

SEDONA: Mysteries of the Mogollon – Sedona Heritage Museum, first-person' style history talk with song, cowboy poetry and humor, with Michael Peach, $6, 1:30 pm, 928-282-7038 or www.sedonamuseum.org

SCOTTSDALE: Exclusively Little 2011 – McCormick-Stillman Railroad Park, for children 6 & under; games, arts & crafts, clown face-painting, entertainment, free, 11 am - 2 pm, 480-312-2312 or www.therailroadpark.com

SONOITA: Old Pueblo 50 Mile Endurance Run - a 50 mile loop course on forest service roads and trails through the southeastern part of the Santa Rita Mountains (part of the Arizona Trail), elevation ranges between 4031 and 5847, starting and finishing at Kentucky Camp, 6 am, 520-401-2112 or http://www.oldpueblo50.com

Encanterra is hosting its second The Good Life Festival on Mar. 5, with festival gates opening at 12pm noon at Encanterra Trilogy Country Club, 36460 N. Encanterra Dr. San Tan Valley, AZ. Encanterra's The Good Life Festival is an outdoor concert series that features national and local acts and variety of activities - including specialty shopping, wine tastings from noted wineries, free spa massage demos, and gourmet food – that gives locals a peek into the "good life" at an affordable price. Three Dog Night and The Guess Who will perform. A sampling of vendors is here: http://www.thegoodlifefest.com/the-experience.

TEMPE: 7th Annual Desert Sprints Regatta – Tempe Town Lake. www.tempe.gov/boating/

TEMPE: Fondly Do We Hope…Fervently Do We Pray – ASU Gammage, internationally acclaimed choreographer Bill T. Jones is bringing his most ambitious work to date, with the Arnie Zane Dance Company, $10-20, 7 pm,480-965-3434 or http://asuevents.asu.edu/

TEMPE: Great Arizona Beer Festival – Tempe Town Lake, features 200+ specialty craft and micro-brewed beers, food & non-alcoholic drinks, souvenir sampling mug, games and contests, entertainment, benefits Sun Sounds, $35-40, 2-6 pm, 480-968-7559 or 602-271-4000 or www.sunsounds.org or www.azbeer.com

WILLCOX: 20th Annual Marty Robbins Tribute – Willcox High School, honoring and celebrating the music and memory of Marty Robbins, singer, songwriter, author, actor, NASCAR driver and father of Western gunfighter ballads, www.friendsofmartyrobbins.org

YUMA: Robert Shields – Historic Yuma Theatre, comedian, actor, mime-artist, part of the Concert Series, 7 pm, http://www.yumaheritage.com

Through March 2011 in Arizona

---

March 1–June 1, 2011

GLOBE: Whitewater Rafting Trips – Upper Salt River, the Highway 60 Bridge between Globe and Show Low, 1,2, 3 & 5-day world class whitewater rafting trips in one of America's most pristine river canyons, www.azroa.org

Through March 31, 2011

STATEWIDE: 28th Annual Archaeology and Heritage Awareness Month - special events in towns across Arizona focusing on current efforts to preserve our past by protecting our fragile and non-renewable cultural resources, hikes, site tours, lectures, demos, 602-542-4174 or www.azstateparks.com

Through March 27, 2011

SCOTTSDALE: 21st Annual Celebration of Fine Art – in the big white tents on Scottsdale Rd and Loop 1010 Freeway, 100+ juried artists create & sell their original works, watch the creative process, sculpture court, entertainment & food, $8, 10 am - 6 pm, 480-443-7695 or www.celebrateart.com

Through March 14, 2011

MESA: Girls Night: The Musical – Mesa Arts Center, (1 E. Main St.), relives the past of five women on a night out at a local karaoke club, as it will have you laughing, crying, and dancing in the aisles, $40, 7:30 pm, 480-644-6500 or http://www.MesaArtsCenter.com

Through March 13, 2011

GLOBE: Key Ingredients: America by Food – Gila County Historical Society Museum, Smithsonian exhibition of our country's diverse regional cooking and eating traditions, includes exhibits, oral history projects and publications, food festivals and cook-offs, 602-257-0335 ext. 25 or www.azhumanities.org

Through March 6, 2011

TEMPE: Go, Dog. Go! – Tempe Center for the Arts, (700 W. Rio Salado Pkwy, 85281), P.S. Eastman's classic children's book springs to life in a rollicking musical free-for-all, by Childsplay, $12-25, 4 & 1 pm, 480-350-2822 or http://childsplayaz.org

March 3-5, 2011

PHOENIX: Frautschi Performs Bruch – Symphony Hall, featuring the Phoenix Symphony, guest conductor Mei-Ann Chen and Jennifer Frautschi, violin, 7:30 & 8 pm & 11 am, www.phoenixsymphony.org

SCOTTSDALE: 58th Annual Parada Del Sol Rodeo - WestWorld, rodeos, major dances, concerts, live country western music, children's activities, $, Friday & Saturday 1 & 7 pm, Sunday 2 pm, 480-990-3179 or www.paradadelsol.org

TUCSON: A Conversation with Edith Head – Invisible Theatre, (1400 N. 1st Ave, 85719), an evening of wit, wisdom and a whisper of gossip by Paddy Calistro and Susan Claassen, sparkling tales of humor, ambition, gossip and glamour, as Hollywood design diva Edith Head lives again in a fascinating and critically acclaimed performance, 520-882-9721 or www.invisibletheatre.com

March 3-6, 2011

TEMPE: Hansel and Gretel – Evelyn Smith Music Theatre, Lyric Opera Theatre presents the beloved tale, in this celebrated opera based on the Brothers Grimm fairy tale, we follow a brother and sister as they encounter the witch in the woods, $8-23, 7:30 pm, 480-965-6447 or http://asuevents.asu.edu/

March 3-7, 2011

SCOTTSDALE: Fiesta Cluster Dog Show – WestWorld, all breed show and agility trial, www.fiestacluster.com

March 4 through March 6, 2011

Coolidge - Cotton Days at San Carlos Park. Parade 3/5 at 10 am, arts & crafts, food, live entertainment, beer garden, carnival, cotton bale rolling contest, horseshoe tournament, free, Fri noon – 10 pm, Sat. 9 am – 10 pm, Sun 9 am – 5 pm, 520-723-3009 or www.coolidgechamber.org

March 4-20, 2011

PHOENIX: Andy Warhol: Good for the Jews? – Actors Theatre, an irreverent mix of autobiography, music, philosophy and improvisation; one man's wide-ranging meditation on art and religion and how the discovery of his own "Jewishness" began with an Andy Warhol exhibition, http://www.atphx.org/

March 4-27, 2011

PEORIA: The Drowsy Chaperone – Arizona Broadway Theatre, (7701 W. Paradise Ln, 85382), regional premiere of the 2006 Tony Award-winning madcap musical comedy, revolves around a die-hard musical fan and his favorite cast album, a 1928 smash hit called The Drowsy Chaperone, which suddenly bursts into life, 623-776-8400 or http://www.azbroadwaytheatre.com

March 18-April 3, 2011

TEMPE: Grey Gardens – Tempe Little Theatre, (700 W. Rio Salado Parkway), brings to life the delightfully eccentric aunt and the cousin of Jacqueline Kennedy Onassis, East Hampton's most notorious recluses, living in a dilapidated 28-room mansion, set in two eras – 1941 when the estate was in its prime and in 1973 when it was reduced to squalor, the musical tells the alternately hilarious and heartbreaking story of two indomitable women, 480-350-2822 or www.tempe.gov/TCA

March 19-May 1, 2011

ORACLE: Key Ingredients: America by Food – Oracle Historical Society and Acadia Ranch Museum, Smithsonian exhibition of our country's diverse regional cooking and eating traditions, includes exhibits, oral history projects and publications, food festivals and cook-offs, 602-257-0335 ext. 25 or www.azhumanities.org
March 5-6, 2011
Globe- 27th Annual Historic Home Tour & Antique & Quilt Show. Transportation is provided by tour guides, tours through each home, begins in downtown Globe, ends at the antique show, quilt show, $6-10, 9 am - 3 pm, 928-425-4495 or 800-804-5623 or www.globemiamichamber.com
GOODYEAR: Tres Rios Nature Festival – Estrella Mountain Regional Park, celebrate the natural history and heritage of the valley, discover watchable wildlife opportunities, canoe trips looking for wildlife & birds, tours of historic areas, children's area with hands-on crafts, live animals, storytelling, free, 9 am – 4 pm, 623-204-2130 or www.tresriosnaturefestival.com
ORO VALLEY: 4th Annual Southern AZ Arts & Cultural Festival – Pima Community College Northwest Campus, features international food vendors, a variety of artwork by local and national artisans, children's activities, jumping castles, and live music, free, Sat. 9 am – 4 pm, Sun 10 am – 4 pm, http://www.SAACA.org or http://www.SouthernAZFestivals.org
PHOENIX: Heard Museum Guild 53rd Annual Indian Fair & Market - features more than 600 of the nation's top Native American artists, lively music and dance performances & a variety of Native foods including posole, Hopi piki bread and frybread, $18, 9:30 am - 5 pm, 602-252-8840 or www.heard.org/fair
SEDONA: Art & Craft Show - Bell Rock Plaza, between 35-55 artists with paintings, leather, jewelry, wood, metal, fountains, carvings and many Native American artists too, 928-284-9627 or http://www.bellrockartshows.com/
Sunday, March 6, 2011
LAKE HAVASU CITY: Lake Havasu Community Choir's 35th Annual Spring Concert – Performing Arts Center, (2675 S. Palo Verde Blvd.), $5-10, 3 pm, 928-855-4712 or www.golakehavasu.com
PRESCOTT: Opole, Philharmonic of Poland – Yavapai College Performance Hall, (1100 East Sheldon St., 86301), experience an "Afternoon in Old Vienna," world-renowned orchestra, $25-55, 3 pm, 928-445-7300 or http://www.yc.edu/
SCOTTSDALE: Sunday A'Fair – Center for the Arts, features the Valley's top entertainers, a diverse selection of arts & crafts, hands-on craft activities for children, docent-guided tours of the outdoor sculptures, free, noon – 4:30 pm, 480-994-ARTS or www.Scottsdaleperformingarts.org
SEDONA: Mike Marshal and Caterina Lichtenberg – St. John Vianney Catholic Church, (180 Soldiers Pass Rd., 86336), two of the world's finest mandolinists on a journey through the history of the mandolin as it made its way from 16th-century Europe to the new world of the Americas, picking up strains of melodies from each new place and the many musical hands, $25-40, 2:30 pm, 928-204-2415 or http://www.chambermusicsedona.org/index.php
SURPRISE: The Expedition Show - West Valley Arts Council, (13243 N. Founders Park Boulevard, 85379), Show blends tight vocal harmonies, white-hot picking, and side-splitting humor into a fast paced, non-stop, crowd-pleasing show, vocals of Wayne Southards and Kimberly Williams, $10, 3 pm, www.wvfac.org
TUCSON: 16th Annual Music in the Canyon - Sabino Canyon, live music all day, lots of children's activities, noon – 6:30 pm, 520-749-8700 or 520-749-1900 or www.sabinocanyon.org
March 6-13, 2011
TUCSON: 18th Tucson Winter Chamber Music Festival - Leo Rich Theatre, Arizona Friends of Chamber Music presents its critically acclaimed festival featuring a series of five chamber music concerts, a gala dinner-with-music at Arizona Inn, and free-to-the-public master classes and dress rehearsals, 520-577-3769 or www.ArizonaChamberMusic.org
Tuesday, March 8, 2011
LAKE HAVASU CITY: Pianafiddle – LH Performing Arts Center, (2675 S. Palo Verde), part of Great Artists Live series, $25, 7:30 pm, 928-505-8065 or www.lhcca.com
March 9-13, 2011
SCOTTSDALE: Cactus Reining Horse Classic - WestWorld, 623-465-1571 or 480-312-6802 or www.cactus-reining-classic.com
YUMA: 13th Annual Southwest Ag Summit and Lettuce Days - Main Street Plaza, a celebration of the local agricultural industry, in the world's winter lettuce capital of the world, huge produce & farm equipment displays, Salad Toss-Off, food & craft booths, petting zoo, kids' activities, live entertainment, celebrity chefs, cooking demonstrations and more, free, 928-783-0071 or www.yumalettucedays.com
Thursday, March 10, 2011
PRESCOTT: The Music Man – Yavapai College Performance Hall, (1100 East Sheldon St., 86301), filled with classical musical fun, tender romance, barbershop quartets and favorites, $25-55, 7:30 pm, 928-445-7300 or http://www.yc.edu/
SIERRA VISTA: Huachuca Astronomy Club Public Star Party - Patterson Observatory, (1140 N. Colombo Ave, 85635), view through member's telescopes (large & small) or bring your own, excellent outing for families and school age children welcome, 5:30 pm weather permitting, 520-366-5788 or www.hacastronomy.com
March 10-13, 2011
PARKER: La Paz County Fair – Country Roots & Banyard Boots- 4-H exhibits, carnival, midway, entertainment, Miss La Paz County Scholarship Pageant, $5, 10 am – 10 pm, 928-669-8100 or 928 669-6511 or http://parkerareatourism.com or http://arizonafairs.com
Friday, March 11, 2011
FLAGSTAFF: Colored by Bohemia – Ardrey Auditorium, the Flagstaff Symphony Orchestra features a program with Zuill Bailey, cello; Elizabeth Schulze, conductor; Smetana: Overture to the Bartered Bride, Mozart: Symphony no. 38, Dvorak: Cello Concerto in partnership with Chamber Music Sedona, pre-concert conversation with the conductor at 6:30 pm, $32-57, 7:30 pm, 928-774-5107 or www.flagstaffsymphony.org
March 11-13, 2011
Yuma Lettuce Days at the Yuma Quartermaster Depot State Historic Park. Arizona has long been known for citrus and cotton. Also new for 2011, the culinary component for the festival will be vastly expanded, with celebrity chefs, cooking demonstrations and more. More info, www.visityuma.com, 1-800-293-0071, 928-783-0071.
CHANDLER: 23rd Annual Ostrich Festival - Tumbleweed Regional Park, ostrich races, carnival rides, live headline entertainment each day and the Music Coop showcasing local community performing groups and bands, exotic petting zoo, camel and pony rides, Kidzone, arts & crafts vendors, $7-9, general admission Fri. 4-midnight, Sat 10 am - midnight, Sun noon - 11 pm, 480-963-4571 or http://www.ostrichfestival.com
COTTONWOOD: 36th Annual Verde Valley Gem & Mineral Show – Verde Valley Fairgrounds, (800 E. Cherry St. 86326), worldwide gems & minerals, jewelry, gem & mineral displays, lapidary & jewelry tools & supplies, children's activities, raffles & silent auctions, free mineral & gem identification Sat 10am-3pm only, by the Mingus Gem & Mineral Club, $1-3, Fri-Sat 9 am – 5 pm, Sun 10 am – 4 pm, 928-649-0745 or www.mines.az.gov or www.mingusclub.org
LAKE HAVASU CITY: 32nd Annual Juried Spring Art Show – Aquatic Center, judged & juried show & sale of fine arts and fine crafts, free, 10 am – 4 pm, 928-855-2291 or www.havasuartguild.com
SCOTTSDALE: 41st Annual Scottsdale Arts Festival 2011 – Civic Center Mall, rated among the top in the country, a juried fair that includes 185 artists, performances, artist demonstrations live entertainment and music, specially-themed children's area with arts projects, food, $7, under 12 free, Fri-Sat 10 am - 6 pm, Sun 10 am - 5 pm, 480-994-2787 or www.scottsdaleartsfestival.org
TUCSON: Dance & Dessert – Tucson Music Hall, by the Ballet Tucson with Stevie Eller Dance Theatre, $, 800-745-3000 or www.ballettucson.org
Saturday, March 12, 2011
CHLORIDE: St. Patrick's Day Parade – (Tennessee Ave.), parade, vendors, mock gunfight show featuring the all female troupe, The Wild Roses, noon, 928-565-4888 or www.chloridearizona.com/st-patricks.html
GLOBE: March of Dimes – Walk America – Southwest Gas Office, 5 miles, 928-493-3489 or www.marchofdimes.com/arizona/
KINGMAN: 19th Annual Wine & Cheese Tasting Extravaganza - Powerhouse Visitors Center, features wine and cheese tasting, a silent auction, displays of works by local artists, $25, 6 pm, 928-753-5001 or www.kingmantourism.org
MESA: 18th Annual Q.U.I.L.T. Auction (formerly known as The Small Quilt Auction) – Mesa Convention Center, (263 N. Center, 85201), Guild members donate small quilts and proceeds fund the Q.U.I.L.T, small quilts from traditional to contemporary, from folk style to quilt art, 1-3 pm, 602-220-9889 or www.azquiltersguild.org
PEORIA: Bravo Peoria! Celebrating 100! – Sunrise Mountain Library, (21109 N. 98th Ave., 85382), an Arizona Centennial adventure featuring artists, authors, antiques and activities, 9 am – 4 pm, 623-773-8650
PEORIA: Kiss Me I'm Irish Run – Rio Vista Community Park, (8866 W. Thunderbird Rd. 85345) a 17K or 8K run/walk on a flat scenic race course along the greenbelt beside Skunk Creek, or bring kids and pets for the 4K "Four Leaf Clover Run/Walk, leashed pets welcome, chocolate kisses and Irish music at the finish line, green t-shirts for all pre-registrants, medals for top finishers, prizes, supports prostate cancer, $17-30, 8:17 am, 480-609-3978 or www.irishrunaz.com
PHOENIX: 11th Annual Southwest Regional Alpaca Show – State Fairgrounds, vendors will be on hand to showcase their wares and guests will have the opportunity to view and pet these unique creatures, halter, photo and fiber art competitions free, www.swras.org
PHOENIX: 8th Annual Tour de Cure – Reach 11 Sports Complex, bicycle rides include a 10-mile family and novice-friendly ride, a 35-mile route and Metric Century route 62.5 miles, benefits Americans with Diabetes, 888-DIABETES x 7093 or www.diabetes.org/tour
PHOENIX: 28th Annual St. Patrick's Day Parade & Irish Family Faire – "Arizona's Irish…Proud Past, Present & Future" - 3rd Street Virginia to Margaret T. Hance Park, parade at 10 am with pipe bands, marching bands, floats, Irish step dancers, Faire follows parade until 6 pm, $10, 2 stages of Irish music and dancers, crafts, genealogy, Irish clubs, kids area, 602-280-9221 or www.phxirish.com
PRESCOTT: Go! Off Road Duathlon – Pioneer Park/Brownlow Trails, (1201 Commerce Dr., 86301), a trail running and mountain biking duathlon, 1.5 mile trail run, then an 8.2 mountain bike ride, followed by a 2.2 mile run, $40 to participate, free for spectators, 11 am – 2 pm, 928-713-2733 or www.getsetaz.com or http://www.go-ar.com/gord.html
PRESCOTT: BYU-Fairy Tales & Fantasy (Ballet) – Yavapai College Performance Hall, (1100 East Sheldon St., 86301), Brigham Young University brings elections from the world's favorite ballets including Romeo & Juliet, Cinderella, Petrushika, Flower Festival, Don Quixote, Giselle, Swan Lake and others, a realm of fantasy, full of love and fairy-tale endings, $25-55, 7:30 pm, 928-445-7300 or http://www.yc.edu/
SCOTTSDALE: 5th Annual Laura's Run – Scottsdale Sports Complex, 5K run, 1 Fun Run/Walk, kids dash, live music and raffle prizes, benefits the Laura Burdick Foundation to help families of transplant recipients in need at St. Josephs Hospital Heart/Lung Institute transplant Center, 9 am,480-220-2019 or www.getsetaz.com or http://www.laurahartburdickfoundation.com/lauras-run.html
TUCSON: St. Patrick's Day Parade - Convention Center, after the parade, games, activities & family fun, free, 10 am, 520-327-7209 or http://tucsonirishcommunity.com
WITTMAN: Strictly Diesel and ITP Diesel Present Desert Diesel Nationals – Speedworld Dragstrip, (19421 W. Jomax Rd. 85361), features diesel powered drag racing, a burnout contest, show 'n shine, and a dyno competition, family friendly, action packed day that attracts diesel enthusiasts from across the U.S. and Canada, more than 60 competitors, gates open at 9 am, qualifying rounds begin at 11 am, $5-10, kids under 12 are free, 360-658-4353 or http://www.nhrda.com
March 12-13, 2011
CASA GRANDE: 4th Annual Fine Art Explosion – Peart Park, (6th Street), sponsored by the Casa Grande Valley Fine Arts Association and the City of Casa Grande Parks and Rec, Sat 9 am – 5 pm, Sun 9 am – 4 pm, 520-836-5742 or 480-595-2443
GLENDALE: 34th Annual Small World Miniature Doll House Show & Sale - ASU West, exhibits from AZ residents, sale of furniture, accessories, dolls from artisans from throughout the U.S. & Canada, door prizes, make and take miniature projects, raffle for local charities, $5, Sat 10 am - 5 pm, Sun 11 am - 4 pm, 480-488-7074 or www.phoenixminiatures.com
GLENDALE: Glendale Invitational Built Ford Tough Series (BFTS) presented by Wrangler – jobing.com Arena, the toughest sport on the planet, with the top 45 bull riders in the world competing, $10-100, www.pbrnow.com
LAKE HAVASU CITY: Mid-Winter Hobie Regatta – Windsor Beach State Park, free to spectators, Sat. 10:30 am – 5:30 pm, Sun 9 am – 3 pm, 928-854-4697 or www.lhyc.net
LITCHFIELD PARK: 13th Annual Spring Art & Culinary Festival – Litchfield Park, live musical performances, fine arts and crafts, first class wine tasting and culinary demonstrations by top Valley chefs, outdoor festival, original works of art by more than 200 artisans, free, 10 am – 5 pm, 602-316-4491 or 623-935-9040 or http://www.litchfield-park.org/ or www.VermillionPromotions.com
PARKER: 26th Anniversary Parker International Marathon IWSRA Ski Races – Blue Water Casino, 928 669-6511 or http://parkerareatourism.com
PHOENIX: Devoured Culinary Classic – Phoenix Art Museum, a partnership with Devour Phoenix and Local First Arizona, showcasing Arizona producers and purveyors of fine food and drink, features local artisans, farms, restaurateurs, food producers and vintners from more than 40 participants, seminars, talks by national nutrition experts, eclectic music from jazz to opera, 866-977-6849 or http://www.phxart.org/devoured/
TEMPE: 17th Annual Aloha Festival – Tempe Town Lake, a celebration of Hawaiian culture featuring music, entertainment, island crafts, games for the entire family plus Hawaiian foods, free, 10 am – 5 pm, 602-697-1824 or www.azalohafest.org
TUCSON: Tucson Festival of Books – UofA campus, a celebration of reading and literacy, sponsored by the Arizona Daily Star in association with The University of Arizona, including 15 stage areas and visits by an estimated 350 authors and 200 exhibitors, 520-621-2426 or www.tucsonfestivalofbooks.org
March 12-27, 2011
SUPERIOR: Annual Spring Plant Sale – Boyce Thompson Arboretum, thousands of drought-tolerant plants from shrubs, vines, trees, cacti and succulents, horticulturists on hand to answer questions and lead tours at 1:30 pm, $3-7.50, 8 am – 4 pm, 520-689-2811 or http://arboretum.ag.arizona.edu
March 13, 2011
GOODYEAR: 4th Annual Southwest Valley Regional YMCA Youth, Adult, & Relay Sprint Triathlon/Duathlon – Goodyear YMCA, 6:45 am, www.trifamilyracing.com
PHOENIX: Wheels of Britain Car Show - Heritage & Science Park, an open display for all British built vehicles and British motorcycles, free, 10 am - 3 pm, 602-759-9386 or 602-262-5029 or www.cruisinarizona.com or www.phoenix.gov/PARKS/heritage.html
TEMPE: 6th Annual St. Patty's Day 8K – Kiwanis Park, benefits Arizona's USAT&F Youth program to help send kids to the Nationals, 8K run, 1 fun run/walk, kids Leprechaun Dash, designated as the Arizona USATF 2011 8K Championship 7 am, 623-362-8438 or www.arizonarunningeventsco.com
March 16, 2011
MESA: 4th Annual Fergie & Friends – HoHoKam Stadium, (1235 N. Center), celebrity baseball game and autograph show, $10-25, gates open at 4 pm, http://fergieandfriends.com
March 16-20, 2011
CASA GRANDE: The annual Pinal County Fair - live entertainment, nightly concerts, displays, shopping, fair food, carnival games and rides, livestock shows, 4-H exhibits. $8.00 General Admission, $4.00 Children 6-12, free for children 5 and under. Weds 3/16 4pm-10pm; Thu 3/17 4pm-10pm; Fri 3/18 10am-12am; Sat 3/19 10am-12am; Sun 3/20 10am-9pm. (520) 866-7653 or www.pinalcountyfair.com.
March 17, 2011
FLAGSTAFF: Full Moon Ski – Flagstaff Nordic Center, 928-600-0385 or www.FlagstaffNordicCenter.com
PHOENIX: SLIDE Ireland - MIM Music Theater, (4725 E. Mayo Blvd. 85050), contagiously energetic Celtic sound adds a dose of attitude to traditional Irish repertoire, $25-36, 7 pm, 480-478-6000 or www.theMIM.org
March 17-20, 2011
LAKE HAVASU CITY: 12th Annual Lake Havasu 4x4 Desert Run – 4x4s from around the Southwest, 4-wheel drive off-road desert run event, BBQ, raffle, 928-505-3723 or www.golakehavasu.com
March 18-20, 2011
BUCKEYE: Helzapoppin' Pro Rodeo – PRCA sanctioned rodeo with broncs, barrel race, bull ride, rodeo dance, $5-10, 623-386-2727 or www.buckeyevalleychamber.org
CAVE: CREEK: 2nd Annual Stagecoach Village Art & Culinary Festival – (7100 E. Cave Creek Rd., 85331), outdoor entertainment, original works of art, culinary delights, free, 10 am – 5 pm, 623-734-6526 or www.VermillionPromotions.com
COTTONWOOD: Arizona Flywheelers – Verde Valley Fair Grounds, tractor and engine show, 928-282-7626 or http://www.arizonaflywheelers.com/
FOUNTAIN HILLS: 7th Annual Fountain Hills Fine Art & Wine Affaire - Avenue of the Fountains, (16810 Avenue of the Fountains, 85268), features more than 125 artists displaying paintings, bronzes, stone, clay, copper, wood and mixed media sculptures, pottery, photography, jewelry and more, live musical entertainment, wine tasting, gourmet food and chocolates, $2 admission, $10 for 6 wine sampling tickets, 10 am - 5 pm, 480-837-5637 or www.thunderbirdartists.com
ORO VALLEY: 15th Annual Arts in the Park - Cañada Del Oro Riverfront Park, (551 W. Lambert Lane), variety of artisans and entertainment, and this year adds classic jazz, a fine-art marketplace, delectable gourmet foods and numerous activities catering to children and their families, Fri-Sat 9 am – 4 pm, Sun 10 am – 4 pm, http://www.orovalleyfestival.org/
PEORIA: Arizona Antique Market – Peoria Expo Building, (8606 W. Ludow Dr. Bldg E), free, Fri noon – 6 pm, Sat. 9 am - 5 pm, Sun. 10 am - 4 pm, 602-717-7337 or www.azantiqueshow.com
SUPERIOR: 23rd Annual Apache Leap Mining Festival – "Traditions of Superior" – Main St., honoring legendary residents, local entertainment, parade on Sat. at 10 am, mining competition, salsa contest, horseshoe tournament, Chihuahua dog races, demonstrations, carnival, food, 520-689-0200 or www.superiorarizonachamber.org
March 18-April 3, 2011
TEMPE: Grey Gardens – Tempe Little Theatre, (700 W. Rio Salado Parkway), brings to life the delightfully eccentric aunt and the cousin of Jacqueline Kennedy Onassis, East Hampton's most notorious recluses, living in a dilapidated 28-room mansion, set in two eras – 1941 when the estate was in its prime and in 1973 when it was reduced to squalor, the musical tells the alternately hilarious and heartbreaking story of two indomitable women, 480-350-2822 or www.tempe.gov/TCA
March 19, 2011
FAIRBANK: Fairbank Days – Fairbank Historic Townsite, (2679 N. Old Fairbank Rd., Tombstone, 85638), live music, art exhibits, re-enactments of "the Great Fairbank Train Robbery," and tours of the Town site and cemetery, bring the family and a picnic, walk, hike or just enjoy the surroundings, free (donations accepted), 8 am – 2 pm, 520-457-3062
LAKE HAVASU CITY: 8th Annual USAT Collegiate National Championships Triathlon & 5th Annual Lake Havasu Triathlon – swim 1500 meters, bike 40K, run 10K, $75, 6:45 am, www.tucsonracing.com
MESA: 24th Anniversary – A Night in the 40's Big Band Dance and USO Show – CAF Aircraft Museum, (2017 N. Greenfield Rd, 85215), features a WWII 1940's musical show followed by a Big Band Orchestra playing sounds of the era to dancing men and women dressed in the period, in the shadow of the vintage B-17, 4:15 pm, a contest for the best dressed 1940's costume, and a swing dance contest, $35-40, 4:30 pm, 480-924-1940 or www.BigBandDance.com ([email protected])
MESA: Copperstate Mustang Club's 5th Annual Rock & Roll Pony Show - Berge Ford, (US 60 & Mesa Dr.) a People's Choice show with Mustangs of all years on display, music, door prizes, food, vendors, benefits Children's Crisis Center, free to view the cars, 2 pm, 602-717-2656 or www.copperstatemustangclub.com
PHOENIX: 2011 Liver Wellness Walk - Steele Indian School Park, American Liver Foundation's dog friendly walk, with food, entertainment, prizes, 5K walk or 1K for all ages, benefit, suggested donation of $25 or above, 8 am, 602-953-1800 or www.liverfoundation.org/
PHOENIX: Celebrity Fight Night XVII: Winning the Fight for Charities - JW Marriott Desert Ridge Resort, featuring Muhammad Ali, benefiting the Muhammad Ali Parkinson Research Center, celebrities and professional athletes unite for a night filled with live auction items and musical performances, Reba McEntire will serve as host, 5 pm, 602-956-1121 or www.celebrityfightnight.org
SCOTTSDALE: 5th Annual St. Patrick's Day 4 Mile Run/Walk – Old Town Scottsdale, celebrate your inner Irish spirit, the course follows the banks of the Arizona Canal between 56th St. and Goldwater, enjoy happy hour drink specials at the lounge bar, 5 pm, 623-330-0913 or www.getsetaz.com
SCOTTSDALE: The Persuasions – Kerr Cultural Center, the undisputed heavyweight champions of a capella," and also described as "invincible, innovative, original and beautiful," this ensemble, which has been performing together since 1961, will present two concerts, at 5 and 8 pm, 480-596-2660 or http://asuevents.asu.edu/
SCOTTSDALE: Scottsdale 3.1 (5K) running Series – Scottsdale Sports Complex, (Hayden & Bell Rd.), 8 am, 480-312-7529 or http://www.getsetaz.com
SEDONA: The Metropolitan Opera Live in HD - Donizetti's Lucia di Lammermoor - Red Rock Center for the Performing Arts, (995 Upper Red Rock Loop Rd, 86336), Natalie Dessay returns to the role of the innocent young woman driven to madness, opposite Joseph Calleja, who sings her lover Edgardo, $18-22, 10 am, 928-204-2415 or http://www.chambermusicsedona.org/metropolitan-opera-HD.php
SUPERIOR: Annual Welcome Back Buzzards – Boyce Thompson Arboretum, local flock of Turkey Vultures are due back to their roosts in the Eucalyptus grove, join in the celebration, bird watching tour follows buzzard viewing, $3-7.50, 7 am – 2 pm, 520-689-2811 or http://arboretum.ag.arizona.edu
TEMPE: 7th Annual Catch-A-Wave Car Show – Kiwanis Park, presented by Kiwanis Nuevo Tempe, benefits the East valley Boys and Girls Club, free to public, $40 per vehicle to show, 10 am – 2 pm, www.kiwanisnuevo.org
March 19-20, 2011
SEDONA: Art & Craft Show - Bell Rock Plaza, between 35-55 artists with paintings, leather, jewelry, wood, metal, fountains, carvings and many Native American artists too, 928-284-9627 or http://www.bellrockartshows.com/
TUCSON: Desert Corner Spring Plant Sale – Tohono Chul Park, 520-742-6455 or www.tohonochulpark.org
March 19-May 1, 2011
ORACLE: Key Ingredients: America by Food – Oracle Historical Society and Acadia Ranch Museum, Smithsonian exhibition of our country's diverse regional cooking and eating traditions, includes exhibits, oral history projects and publications, food festivals and cook-offs, 602-257-0335 ext. 25 or www.azhumanities.org
March 20, 2011
APACHE JUNCTION: 3rd Annual CAAFA 5K Race Against Violence Fun Run/Walk – Prospector Park, 8 am, 602-578-1367 or http://www.getsetaz.com
CHANDLER: 5th Annual Tri for the Cure Arizona – Chandler High School, Sprint duathlon (run 1 mile, bike 8 miles, run 2 miles); Adult Sprint triathlon (swim 400 meters, bike 8 miles, run 2 miles), 7 am, www.triforthecureaz.com/
MARANA: Dave's Run for ALS Run – Dove Mountain Retail Center, 8:30 am, 520-548-7555 or http://www.getsetaz.com
MESA: The Aluminum Show – Mesa Arts Center, (1 E. Main St.), a unique theatrical experience combining amazing special effects, acrobatics, jazz and modern dance, puppetry, dazzling aluminum costumes, and lighting, $35-45, 7:30 pm, 480-644-6500 or http://www.MesaArtsCenter.com
March 23, 2011
MESA: Great Big Sea – Mesa Arts Center, (1 E. Main St.), a Canadian folk-rock band from Newfoundland and Labrador best known for performing energetic rock interpretations of traditional Newfoundland folk songs including sea shanties, which draw from the island's 500-year-old Irish, English, and French heritage, $35, 7:30 pm, 480-644-6500 or http://www.MesaArtsCenter.com
MESA: My Wild Life – Mesa Arts Center, (1 E. Main St.), follow the wild ride Cuban American Mireya Mayor took as she journeyed from Miami Dolphins cheerleader, to Fulbright Scholar, to working as a primatologist in the jungles of Madagascar, to TV correspondent for National Geographic, 7:30 pm, 480-644-6500 or http://www.MesaArtsCenter.com
March 24-27, 2011
TUCSON: SAQHA "Shamrock" Quarter Horse – Pima County Fairgrounds, presented by the Southern AZ Quarter Horse Association, 520-822-2354 or www.azqha.org or www.saqha.org
March 24-April 3, 2011
PHOENIX: My Name is Asher Lev - John Paul Theatre at Phoenix College, (1202 W. Thomas Rd.), by Phoenix Jewish Theatre, the story of a , young Hassidic artist torn between his observant Jewish community and his need to create, difficult choices between art and faith, passion and family, bring to life the heartbreak and triumph of what it means to be an artist, based on a novel by Chaim Potok, 602-264-0402, or order on-line at www.azjewishtheatre.org
March 24-April 10, 2011
PHOENIX: Lost in Yonkers – Herberger Theater Center, Neil Simon's Pulitzer-winning masterwork about family, duty and love, $30 and up, 602-256-6995 or www.arizonatheatre.org
March 25-26, 2011
BUCKEYE: 44th Annual Melodrama "Bulldog Saves the Day" - Buckeye Union High School Performing Arts Center, (902 E. Eason Avenue), this show delivers a villain, hero, sign girl and lots of laughs, intermission will include OLIO acts, performed by the Buckeye Actors Guild, refreshments will be available, $3-5, 7 pm, 623-349-6602 or email [email protected]
LAKE HAVASU CITY: 15th Annual Havasu Classics Show and Shine – "Rally at Rotary Park", presented by the Havasu Classics Car Club, 250 show cars on display, includes dash plaque for first 200 cars, 50/50 raffle, contests, open to all makes, years and models, free, Fri 5-9 pm, Sat 10 am – 3 pm, 928-453-1624 or www.havasuclassics.com/
QUEEN CREEK: Roots N' Boots Queen Creek Pro Rodeo and Family Rodeo – Horseshoe Park & Equestrian Centre, (20464 E. Riggs Road), PRCA sanctioned, world-class cowboys and some of the toughest roughstock in the PRCA, family events such as greased pig contests, money calf/calf scramble, wild cow milking, calf dressing, western-themed activities, carnival rides, pony rides, vendors, blacksmith displays, horseshoe throwing contests, petting zoo, http://queencreek.org
March 25-27, 2011
SCOTTSDALE: 24th Annual Arizona Touch of Class Miniature Horse Show – WestWorld, (16601 N. Pima), an exhibition of registered Miniature horses in halter and performance classes, harness driving, obstacle driving, hunter jumper, free, 8 am, 602-326-7230 or http://azminis-mhaa.com/
TEMPE: 34th Annual Tempe Spring Festival of the Arts – Mill Avenue, among the top 20 art festivals in the nation, 400+ national artists & craftspeople, traditional & ethnic foods, continuous entertainment on multiple stages, street fair atmosphere with street performers, hands-on activities for children, free, 10 am – 6 pm, 480-921-2300 or www.tempefestivalofthearts.com
TUCSON: Spring Artisans Market – Tucson Museum of Art, more than 120 of the Southwest's finest artists and crafters gather in the courtyards to sell their wares, unique items, jewelry, textiles, photography, pottery, view Trouble in Paradise: Examine Discord Between Nature and Society, visit the Goodman Pavilion of Western Art and the Palice Pavilion of Latin American art, free, 520-624-2333 or www.TucsonMuseumofArt.org
PHOENIX: 58th Annual Arizona Boat & RV Show – State Fairgrounds, the SW's most spectacular display of boats & marine accessories, from rubber rafts to houseboats, canoes to ski boats, wind surfing, water skiing, scuba diving, plus fishing tackle & tips, $6-8, Fri noon – 7 pm, Sat 10 am - 7 pm, Sun 10 am - 6 pm, 602-230-7660 or www.greenband.com
March 25-May 8, 2011
WICKENBURG: 6th Annual Cowgirl Up! Art from the other Half of the West Invitational Exhibition & Sale – Desert Caballeros Western Museum, opening weekend includes artists' & patrons' party, bash 'n bid gala, chuck wagon breakfast and artists' quick draw and auction, exhibit continues through May 2, 928-684-2272 or www.cowgirlupart.com
March 26, 2011
APACHE JUNCTION: For Lo, the Winter Is Past – Black Box Theatre, Polytechnic campus, ASU Desert Gold Chorale, directed by Dr. David Schildkret, will perform music from many traditions, celebrating the coming of spring, 7:30 pm, 480-965-8863 or http://asuevents.asu.edu/
CHANDLER: Great American BBQ & Beer Festival – Historic Downtown Chandler, bring lawn chairs and picnic blankets, live entertainment, all ages Kid's Zone, bike show, benefit, $10, kids 12 and under free, 2-8 pm, www.chandlerbbq.com
GILBERT: 10th Annual Feathered Friends Festival – Gilbert Riparian Preserve, more than 60 activities and exhibits centering on amphibians, reptiles, insects, wildlife, birds, and more, interactive exhibits, educational activities, crafts, games, hands-on learning, nature walks, free, but $2 donation requested, 9 am – 2 pm, 480-503-6744 or www.riparianinstitute.org
MESA: LIVE UNITED Walk United Fun Run/Walk – Mesa United Way building, 7 am, 480-969-8601 ext 108 or http://www.getsetaz.com
SCOTTSDALE: Arizona Barbecue Festival – Old Town Scottsdale, 50+ BBQ teams from world champions to first-timers compete for $20,000 in prize money, categories chicken, pork ribs, pulled pork and beef brisket and a backyard category, live music, on-site farmer's market, cooking demos by celebrity chefs, Texas Hold-Em contest, beauty pageant, expo of green exhibitors, a Kid's Zone, and a BBQ expo, $10 and $2 tasting cups, Sat. 10 am – 4 pm, http://www.azBBQfestival.com
YUMA: The Marlins – Historic Yuma Theatre, a family of musicians, part of the Concert Series, 7 pm, http://www.yumaheritage.com
Yuma- Marine Corps Air Station Yuma 49th Annual Air Show at the Marine Corps Air Station Yuma. Marine Corps Air Station Yuma, currently the busiest in the Corps, traces its roots to the early days of aviation. www.yumaairshow.com, 928-269-3327.
March 26-27, 2011
2011 Outdoor Expo. Last year drew over 32,000 visitors and 158 exhibitors/vendors! Arizona Game and Fish Department's FREE Outdoor Expo at the Ben Avery Shooting Facility in north Phoenix. This is a great event to experience or learn more about the amazing outdoor recreational opportunities in Arizona. Activities such as camping, fishing, hunting, wildlife viewing, shooting sports, off-highway vehicle recreation and boating recreation are great ways to spend quality time with family and friends. Trolley transportation is available throughout the 1,650-acre shooting facility, which is located on Carefree Highway, 1/2 mile west of I-17. Admission to the Expo and parking are FREE, but bring a little cash for snacks and drinks at the food court or to purchase ammunition (nominal fee) if you want try out firearms on the range. To get to the Expo, take I-17 to Carefree Highway (Exit 223). Go west 1/4 mile on Carefree Highway and follow the signs. Admission and parking are free – bring a little money for food and beverages, or for the nominal ammunition fee if you want to try out firearms on the range. Admission and parking are FREE! For more information, please call Arizona Game and Fish Dept. at 602-942-3000. http://www.azgfd.gov/outdoor_recreation/showcase.shtml
FLAGSTAFF: Arizona Junior Championships – Arizona Snowbowl, ski & snowboard races open to all levels, $15 per race, 8:30 am – 2:30 pm, 928-773-9707 or www.flagstaffskiclub.org
FLORENCE: 25th Annual Bike MS: Round Up Ride – Heritage Park, (600 N. Main, 85232), includes a figure-eight route that travels through Florence, Coolidge, Casa Grande, Sacaton and Queen Creek, there is a 35- 75- or 100-mile, one-day option; or a 150-mile, two-day option, supports local programs for multiple sclerosis, $75 registration fee and minimum of $250 in pledges, 800-344-4867 or http://bikeaza.nationalMSsociety.org [email protected]
PHOENIX: Arizona Game & Fish Department Outdoor Expo – Ben Avery Shooting Facility, hands-on activities, demonstrations and exhibits on hunting, fishing, recreational shooting, archery, off-highway vehicle (OHV) and watercraft recreation, conservation and wildlife education, camping and other outdoor elements, free, Sat 9 am – 5 pm, Sun 9 am -0 4 pm, 602-942-3000 or www.azgfd.gov/expo
TEMPE: 8th Annual Arizona Dragon Boat Festival – Tempe Town Lake, 50 dragon boat racing teams from all over the world are expected to participate, 40-foot-long rowing canoes, 20 paddlers, one steersperson & a drummer in a 500-meter race, also features music, food, vendors and performances by martial arts and dance groups, fundraiser, free, 9 am – 4 pm, www.azdba.com
TUBAC: Art Walk – Village of Tubac, explore the working artists' studios and fine art galleries for which Tubac is renowned, free, 10 am – 5 pm, 520-398-2704 or www.tubacaz.com
March 27, 2011
CHANDLER: Bug-O-Rama - Firebird International Raceway, open to all Volkswagens, PRA and Sportsman drag racing, show & shine, car show, vendor row, swap meet, 800-929-0077 or 602-268-0200 or www.bugorama.com or www.firebirdraceway.com
GLENDALE: 5K Walk-N-Run for Success Run – ASU West Campus, 8 am, 602-796-7875 or http://www.getsetaz.com
ORO VALLEY: 7th Annual Valley of Gold Half Marathon – Arizona Distance Classic – Ventana Medical Systems, runners and walkers of all ages, shapes and sizes celebrate active lifestyles in this half marathon, 5K and senior stroll, benefits Leukemia & Lymphoma Society 877-474-0449 or www.arizonadistanceclassic.com
SCOTTSDALE: Sunday A'Fair – Center for the Arts, features the Valley's top entertainers , a diverse selection of arts & crafts, hands-on craft activities for children, docent-guided tours of the outdoor sculptures, free, noon – 4:30 pm, 480-994-ARTS or www.Scottsdaleperformingarts.org
YUMA: Jason the Magician – Historic Yuma Theatre, part of the Heritage Festivals Concert Series, 3 pm, http://www.yumaheritage.com
March 29-April 3, 2011
YUMA: 59th Annual County Fair - Yuma County Fairgrounds, entertainment, concerts, 4H & FFA exhibits, livestock show & auction, demolition derby, Yuma Gem & Mineral Society, carnival, $, 8 am - midnight, 928-726-4420 or www.visityuma.com or www.yumafair.com
March 30, 2011
TUCSON: Wicked Wednesdays – Tucson Botanical Gardens, (2150 N. Alvernon Way), Dr. Ergot Ratbane, thrills audiences with tall tales of devious, dangerous (and deadly) plants, then takes his subjects on a flashlight tour of weird and wicked plants, in conjunction with the Wicked Plants Exhibit inspired by Amy Stewart's book Wicked Plants: The Weed That Killed Lincoln's Mother & Other Botanical Atrocities, 4:30-9 pm, $4-8, 520-326-9686 ext. 10 or http://www.tucsonbotanical.org
March 31, 2011
LAKE HAVASU CITY: Dallas Brass – LH Performing Arts Center, (2675 S. Palo Verde), part of Great Artists Live series, $25, 7:30 pm, 928-505-8065 or www.lhcca.com
SURPRISE: The Brazen Heads - West Valley Arts Council, (13243 N. Founders Park Boulevard, 85379), an evening of Celtic mayhem, led by Dubliner Liam Mackey, this raucous, bawdy and fun-loving band kicks out high-energy traditional and Celtic rock styled tunes, a cross between the cheeky fun of the Bare Naked Ladies and the roguish impact of The Pogues, connecting with audiences through humor, politics, and musical abandon, $5, 7 pm, www.wvfac.org
March 31-April 3, 2011
TUCSON: 2nd Annual Old Tucson Studios Wild West Days – (201 S. Kinney Rd. 85735), tribute to western heritage, special activities and demonstrations along with Old Tucson Studios' signature gunfights, stunt shows and saloon musicals, Western family entertainment, 1880's chuck wagon lunch, 10 am – 6 pm, $10.95-16.95, 520-883-0100 or http://www.OldTucson.com
Travel to Arizona
HOTELS in ARIZONA




Safeway has home delivery
Safeway.com makes it easy to get quality groceries, fresh produce, meat and seafood delivered to homes and businesses.
Save $12.95 on your first order of $50 or more at Safeway.com.
Get Free Delivery on your online grocery order at Safeway.com.
Own a piece of Mt. Lemmon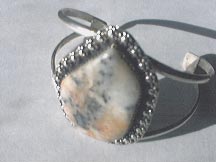 Extremely rare serpentine with white quartz, gold, silver and copper ores from mines miles within Tucson's Mt. Lemmon and Santa Catalina mountains. Unique, one-of-a-kind specimens, southwestern artwork and fashioned jewelry by local artist Flint Carter.
From the origin of the "mine with the Iron Door" legend. Find out more!