Entertainment Magazine> Music> Archives
Music Headlines: 2008
Spencer Brewer returns with new CD, "Cinematic"
Lee Greenwood accepts Presidential Appointment to National Arts Council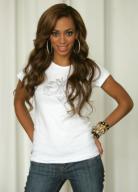 New Beyonce Album Set for Release on Tuesday, November 18. Shop Beyonce's Dereon clothing line. Verizon Wireless First To Bring Downloads From New Beyonce Album To Fans
CARL SAGAN'S "COSMOS" TV-SERIES INSPIRED IAN TESCEE TO CREATE SPACE MUSIC
KENNY CHESNEY LEADS FINALISTS WITH SEVEN NOMINATIONS FOR "THE 42nd ANNUAL CMA AWARDS," COUNTRY MUSIC'S BIGGEST NIGHT
CMA ANNOUNCES 2008 BROADCAST AWARDS FINALISTS
The 2009 CMA Music Festival will bring artists and fans together Thursday through Sunday, June 11-14, 2009 in Downtown Nashville and tickets are now available.
The latest Zune is Microsoft's newest music and entertainment platform that provides an end- to-end solution for Connected Entertainment. Zune Takes Music Discovery to the Next Level With New Ways to Find and Access Digital Music. Software update will enable Zune users to tag songs and buy music directly from FM radio and download and stream music on the go beginning Sept. 16
Testament will be making several in-store appearances on the east coast during the Metal Masters tour for The Formation Of Damnation CD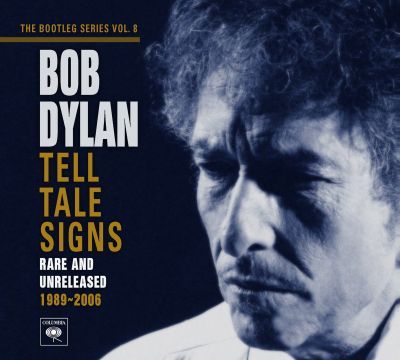 Definitive Bob Dylan Retrospective Set For Worldwide Release October 6, 2008
Gemini Sun Records, one of the top new age music labels, has released their first concert recording, appropriately-titled Live! and featuring four of the company's best-selling musicians – David Arkenstone, Loren Gold, Nicholas Gunn and Johannes Linstead. In addition, the package comes with both an audio CD as well as a DVD containing a full-length film of the show.
Sony BMG Music Entertainment Announces the Release of Elvis Presley's 'ELVIS - THE COMPLETE '68 COMEBACK SPECIAL'
HARD ROCK INTERNATIONAL ANNOUNCES NATIONAL GUITAR HERO® CHALLENGE
Billy Joel's The Stranger - 30th Anniversary' To Be Released As 2 CD Legacy Edition & Deluxe Limited Edition With 'Old Grey Whistle Test' DVD + 48 Page Booklet. Online & In Stores Tuesday, July 8, 2008
I hope you feel like dancing - because this next DJ will have you rocking out!! Meet DJ Clodagh.
TRIBUTE CONCERT HONORING THE LEGENDARY BUDDY GUY WITH BLUES GUITARIST JIMMIE VAUGHAN IN CHICAGO'S MILLENNIUM PARK ON July 20. Guy to Receive First Annual Great Performer of Illinois Award
Timothy Cooper brings Light on the Water
Donna Summer Tops the Billboard Charts Again. 'Stamp Your Feet' Reaches #1 on Billboard Hot Dance Club Play Chart
Prince Turns 50 and Plans 1st Book Release
Usher's 'Here I Stand' Is The #1 Album In The Country; Highest First Week Sales Of The Year For A Male Artist; Scores Third Consecutive No. 1 Album On The UK Albums Chart; Debuts No. 1 In Canada, Japan And Australia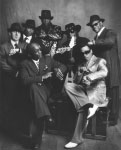 Original Members of THE TIME Reunite for 1st Concert In 20 Years at the Flamingo; Jimmy Jam, Terry Lewis, Morris Day, Jesse Johnson, Jerome Benton, Jelly Bean Johnson & Monte Moir Will Put The Fun Back In The 'Funk' In Las Vegas!!!
Linkin Park Adds Busta Rhymes to 2008 Summer Tour Projekt Revoution 2008
VH1 Rock Honors: The Who' Tickets Go on Sale Sunday, June 8 with Proceeds to Benefit the Efforts of Multiple Charities
Patti Labelle Reunites on Verve Records for First Album of Original Songs in More Than Three Decades. Music's Most Revolutionary Female Trio Hits Studio With Rock Icon Lenny Kravitz and R&B Giants Gamble & Huff Producing
Jonas Brothers Set to Release 'A Little Bit Longer' August 12. Follow Up to Platinum Selling Jonas Brothers CD and Meteoric Rise to Pop Culture Phenomenon. Read more...
More 'Sweet' Sales for Madonna's Sticky & Sweet Tour! Stadiums and Arenas Sell Out in Record Time
Janet Jackson Announces 2008 Rock Witchu Concert Tour
Tickets for Madonna's Sticky & Sweet Tour are off to a strong start with weekend sell-outs reported in Paris, Boston and Chicago, followed by sell-outs in New York this morning where 2 performances at Madison Square Garden quickly sold out as did a 3rd show now confirmed for October 11, 2008.
Winners Announced For The 43rd Annual Academy of Country Music Awards on May 19, 2008
Foo Fighters Ride Into Harley-Davidson's 105th Anniversary. Three Days Grace To Open for Stand-Alone Concert
Lullaby from the Ahn Trio
TESTAMENT TO SHOOT VIDEO FOR "MORE THAN MEETS THE EYE"…TESTAMENT TO BE FEATURED ON MUSIC CHOICE'S ROCK U!!!
TESTAMENT TO BE FEATURED ON MTVÕS 52 / 52...ALL TESTAMENT Ð ALL WEEK LONG
TESTAMENT CHARTS FOR SECOND WEEK IN A ROW AND REMAINS #1 ON RADIO!!
'Pat Benatar: Ultimate Collection' to be Released June 24 by Capitol/EMI
Details Released For Cold Play Free Madison Square Garden & Brixton Academy Show Tickets. Concert tour schedule announced.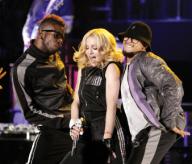 Madonna's Yummy 'STICKY & SWEET' TOUR Itinerary Unwrapped for Fans for the Very First Time
Now Playing: Cher at the Colosseum at Caesars Palace. Pop Icon Inaugurates Her Three-Year Vegas Run. MORE SHOW DATES IN AUGUST GO ON SALE MAY 8
April 30th - Happy 75th Birthday, Willie!
Donny & Marie to Debut at Flamingo Las Vegas. America's favorite siblings bring variety to center Strip beginning Sept. 9, 2008
Don Immel's Long Way Home- CD profile
Carrie Underwood's Opry Induction Broadcast in LIVE National Telecast on May 10, 2008
30th Anniversary of Billy Joel's 'The Stranger,' Release of Two Commemorative Editions of Music Legend's Historic Breakout Album. Online & In Stores Tuesday, July 8, 2008
Mariah Carey's E=MC2 Album Enters at #1, on Career-High First Week Soundscan Sales of 463,000!!!
Tommy Hilfiger joining forces with Sony BMG to create TommyTV, a new online global music TV concept, of interest.
Michael Jackson's Thriller 25 is Rocking the Planet! 'Thriller' Video Stars You as Part of the 25th Anniversary Celebration! Seminal Video from the 20th Century is Enhanced by Breakthrough Technology for the Next Century.
Sean John's Return to the Runway Documented in MTV's 'If I Were King'
Donna Summer Tops the Billboard Charts 'I'm a Fire' Reaches #1 on Billboard Hot Dance Club Play Chart
Satisfy Your Obsession - Enrique Iglesias is Bigger on mun2; Vivo Returns With the Insomniac for Third Season Premiere
Preview Performances Begin for JERSEY BOYS - Frankie Valli and the Four Seasons Story at The Palazzo Las Vegas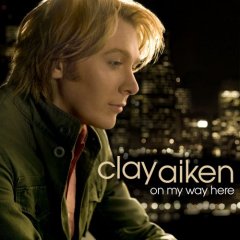 Clay Aiken to Release Brand-New Album, On My Way Here, on May 6th 2008
Lawrence Blatt's Fibonacci's Dream
George Michael Announces First North American Tour in 17 Years, a New Album and Makes American Acting Debut
Herb Alpert and Lani Hall Kick-Off National Concert Tour March 21
Queen + Paul Rodgers Rock the Cosmos With 2008 Concert Tour
Jonas Brothers Announce Summer Dates for 'The Burning Up Tour'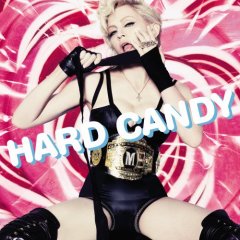 Madonna, whose new CD album "HARD CANDY" is scheduled for an April 29, 2008 release, will debut her first single "4 Minutes" in a new Sunsilk commercial, announced today by Unilever. Read more...
Nominations Announced for the 43rd ANNUAL ACADEMY OF COUNTRY MUSIC (R) AWARDS Country Music's Party of the Year (TM). For The First Time In Academy Of Country Music History Fans Will Vote For Entertainer Of The Year! Read more...
THE LOST CANYONS OF THE SOUTHWEST IMMORTALIZED ON NEW AUGUST SCOTT AUGUST CD
Frank Sinatra's Best Classic Recordings for Films Collected for 'Sinatra at the Movies'
Def Leppard: Band Returns With Brand New Studio Album 'Songs From the Sparkle Lounge' Set for Release on April 29;Album Release Kicks Off With U.S. Spring Concert Tour!
Taking Chances Pays Off for Celine Dion, World Tour Opens in South Africa and Plays to More Than 300,000 Fans
Rock and Roll Hall of Fame Foundation today announces the artists who will induct this year's honorees at a ceremony on March 10, 2008
Jamie Craig's new CD is a "Lost Dream"
Throw Me the Statue's First US Tour
The 2008 Blues Hall of Fame Inductees announced
'Soldier Boy' Turns 50: The Shirelles Celebrate 50th Anniversary in Music
2008 EMOL.org Music Etertainment Magazine. All rights reserved.