The Police With Special Guest Elvis Costello and the Imposters Presented by Citi (R) Final North American Tour Extension Announced! US and European Concert Tour Schedule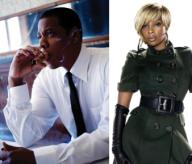 Mary J. Blige & JAY-Z Announce Heart of the City Tour
Iron Maiden Announce Full Details of Live After Death DVD and 2008 Concert Tour
International Anticipation For Michael Jackson's Thriller 25, The New Edition Of The World's Biggest Selling Album Of All Time, Reaches Fever Pitch With New Hit Singles, An All-Star 40-Episode 'ThrillerCast' Podcast Event, The 'Thrillicious' Sobe Life Water Ad Campaign Launch At Super Bowl, Michael Jackson Lifetime Achievement Award At NRJ Music Awards At Cannes & More.
For the first time ever, NASA will beam a song -- The Beatles' "Across the Universe" -- directly into deep space at 7 p.m. EST on Feb. 4, 2008.
2008 GRAMMY Nominees CD now available; Golden Anniversary of the GRAMMY Awards Highlights This Year's Big Hits On One Essential Album
Willie Nelson's 75th Birthday Celebration Kicks Off With Deluxe Box Set, ONE HELL OF A RIDE
Total Pop Star's Deborah Gibson Celebrates Iconic Career and Launches Camp Electric Youth
ARETHA FRANKLIN TO RECEIVE 2008 NAACP VANGUARD AWARD AT THE 39TH ANNUAL NAACP IMAGE AWARDS Ceremony to Broadcast on February 14h at 8:00 p.m. on FOX
Van Morrison's KEEP IT SIMPLE To Be Released By Lost Highway on March 11; First Album of All New Material in Two Years
Tammy Fey: She's been touring with Justin Timberlake, now she's going solo!!
Seal Added to The Palazzo Las Vegas Luminaries and Legends Star-Studded Lineup
STEVIE WONDER TO BE INDUCTED INTO NAACP IMAGE AWARDS HALL OF FAME 39TH NAACP IMAGE AWARDS Ceremony Thursday, February 14, 2008
Rosanne Cash Recuperating After Brain Surgery
The Nielsen Company releases a year-end look at the most popular trends among Americans during 2007: Television, Internet, Movies, DVDs, Music, Mobile, Books, Consumer Purchasing Trends, Advertisers and Video Games. See the entire results...
Line-up Additions to the 7th Annual Alice Cooper's Christmas Pudding
IRENE AND HER LATIN JAZZ BAND "Summer Samba"
BLUES LEGEND BUDDY GUY GIVES TOUR OF CHICAGO MUSIC HISTORY; Multimedia audio tour exploring Chicago's musical roots has been downloaded by nearly 100,000 listeners within the first six months Continue reading...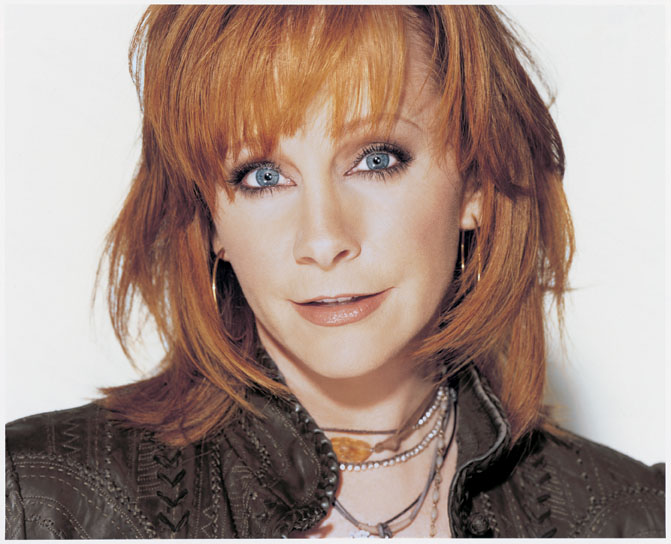 2 WORLDS 2 VOICES TOUR ANNOUNCED with Reba McEntire and Kelly Clarkson for 2008
MINISTRY SAYS "C U LaTouR" - WORLD TOUR STARTS MARCH, 2008. Special Guests Meshuggah and Hemlock Will Support Metal That Melts In Your Mouth, Not In Your Hands
'Crows' Counting On Two More Albums
FIRST TIMERS AND VETERANS SHARE HONORS AT "THE 41st ANNUAL CMA AWARDS" Kenny Chesney, Brad Paisley, and Carrie Underwood Each Win Two CMA Awards on Country Music's Biggest Night Country Music's newest stars and industry veteran performers stood shoulder to shoulder at "The 41st Annual CMA Awards," as "Country Music's Biggest Night™" honored a variety of its biggest artists. Continue reading...
Ryuichi Sakamoto + Willits Ocean Fire Released; alva noto + Ryuichi Sakamoto Silk Closes Tokyo Film Festival; Chain Music Project Updated
New CD: "ARC" - THE FALKNER EVANS TRIO WITH BELDEN BULLOCK AND MATT WILSON
Ringo Starr's New Studio Album, Liverpool 8, to be Released January 15 by Capitol/EMI. First New Solo Release with Capitol Since 1974; To Be Available On CD & Digitally
Country and ABC Stars Light Up the 2007 CMA Awards: 'Desperate Housewives' James Denton, 'Private Practice's' Kate Walsh, and 'According to Jim's' Kimberly Williams-Paisley Will Host Segments of 'Country Music's Biggest Night' Continue reading...
SINGER BEYONCE KNOWLES, THE GLOBAL FOODBANKING NETWORK, AND PASTOR RUDY RASMUS JOIN FORCES WITH AIDMATRIX FOR STATE-OF-THE-ART VIRTUAL FOOD DRIVE TO FEED THE HUNGRY OF ETHIOPIA, INDIA AND TURKEY
Yusuf Islam (Cat Stevens) Releases on DVD His Historic First Concert Performance in Over 28 Years
Formerly Fronting Duke Jupiter Rock Band, Now Marshall Styler Creates Soft Contemporary Instrumental Music
Ron Kaplan's "New York" Album contains classics about the Big Apple
2007 CMA Awards: Female Vocalist of the Year Nominee Alison Krauss and Horizon Award Nominees Jason Aldean and Kellie Pickler All Perform During 'Country Music's Biggest Night' Presenters Include Sheryl Crow, Blake Shelton and Gretchen Wilson Continue reading...
Ministry Bassist Paul Raven Dies of Heart Attack in Geneva
Elvis #1 Hits Performance' DVD in Stores October 30, 2007. New Elvis CD FEATURING 15 OF ELVIS' MOST MEMORABLE PERFORMANCES COMPANION PIECE TO THE MULTI-PLATINUM SELLING "30 #1 HITS" CD. Continue reading...
Jamie Foxx Joins Rascal Flatts for Performance on 'The 41st Annual CMA Awards' Wednesday, Nov. 7 on ABC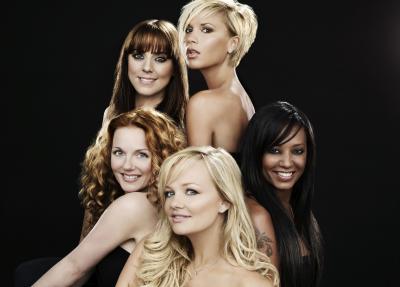 Capitol Music Group Partners With Victoria's Secret for Exclusive U.S. Release of Hotly Anticipated Greatest Hits CD from Best-Selling British Girl-Group Spice Girls
THE DEBUT TELEVISION PERFORMANCE OF THE SPICE GIRLS, AND PERFORMANCES BY GRAMMY AWARD-WINNING RECORDING ARTISTS KANYE WEST AND SEAL FEATURED ON "THE VICTORIA'S SECRET FASHION SHOW," TUESDAY, DEC. 4, 2007
Trisha Yearwood's Heaven, Heartache & The Power of Love New CD To Be Released Nov. 13, 2007 - First Studio Album in Two Years is Her Big Machine Records Debut
Madonna Joins Forces With Live Nation in Revolutionary Global Music Partnership
15th Annual BILLBOARD SONG CONTEST AWARDS SHOW AND PRESENTATION; Branson, MO, March 29, 2008. Entry Deadline Nov. 15, 2007. Continue reading and get registration contacts...
Samsung Brings Multi Grammy (TM)-Winning Artist Beyonce's Glamour and Style to Special Limited Edition B'Phone; Exclusive to Sprint, Beyonce-branded music phone combines award-winning dual-sided design with unique downloadable content available Nov. 4, 2007. Continue reading...
Capitol/EMI announces the October 9, 2007 digital release of George Harrison's solo catalog.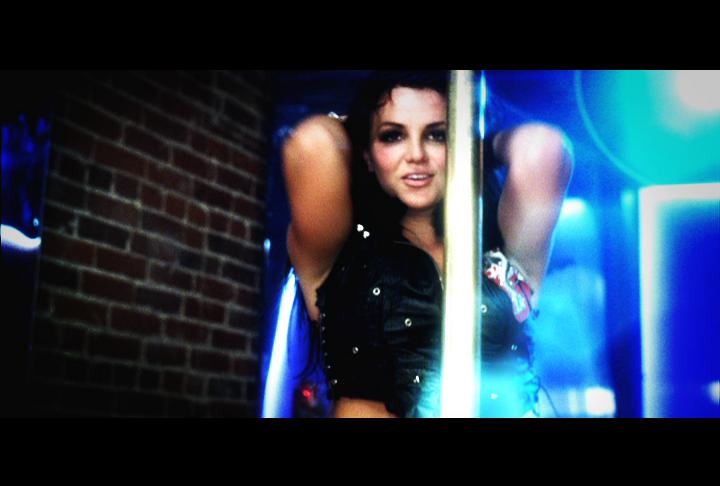 Britney Spears' New Album Release Date, October 30th
Jive Records announced that the label is moving up the worldwide release date of Britney Spears' latest release Blackout to October 30th. Recently, songs from Britney's Spears' forthcoming album, along with unfinished material and demos represented as completed legitimate songs, were leaked on-line. A label spokesperson stated, "due to these numerous unauthorized on-line leaks, the label is doing everything possible to prevent and avoid any further illegal distribution of songs including moving up the release date of the album to October 30th." Read more...
Gene Simmons' Sci-Fi Comic Zipper Breaks Loose in November; IDW Publishing and Simmons Comics Group debuts new ongoing sci-fi series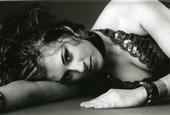 UK artist: My real name is not Milayna.
For Jay-Z, Inspiration Arrives in a Movie: American Gangster CD
Jeffrey Fisher Fisher's new Triumph
Britney Spears Enters the Top 5 of the Billboard Hot 100 with her Breakout Smash 'Gimme More'
10th Anniversary of John Denver's Death Marked by the Release of Unique Concert Recordings
David J. Harvey UK artist- listen and download music
VAN HALEN's Opening Concert, September 27, 2007: 'Rock Gods Deliver' - Rolling Stone Magazine
2007 CMA BROADCAST AWARDS WINNERS ANNOUNCED Read winners list...
More Performers Announced for 'The 41st Annual CMA Awards'
Rock and Roll Hall of Fame and Museum Announces the 12th Annual American Music Masters® Series: "Whole Lotta Shakin': The Life and Music of Jerry Lee Lewis"
OMAR AKRAM'S THIRD ALBUM MIXES IN SOUNDS FROM AROUND THE WORLD
Music Video: Intra Meridian from Windsor, Ontario Canada
The Cure Postpone North American Tour;Rescheduled Dates and New Album to Come in 2008
Five O'Clock Heroes - Skin Deep Music Video
MARY-KATHRYN SINGS MODERN SACRED MUSIC ON NEW ALBUM
Justin Timberlake to Star With Mike Myers in 'The Love Guru' in Theaters June 20, 2008
Wal-Mart Launches MP3 Music Download Tracks. All MP3 digital tracks only 88 cents, with music content from major record labels such as EMI Music and Universal. Continue reading and download music...
MTV Networks, RealNetworks and Verizon Wireless Join Forces To Offer A New Integrated Digital Music Experience
2007 MTV Music Video Awards; Voting for "Best New Artist" begins August 7th through the show Live on September 9th. List of nominees...
Singer/Songwriter Kyle Lardner To Release Her Debut CD 'Sail Among The Stars' on Little Dizzy Records / Warrior / Universal Music Distribution on September 25, 2007 (8/13/07)
H2H is the opening act on Tim McGraw and Faith Hill's "Soul2Soul Tour 2007 (8/8/07)
Ice Cube Collects His Best Film and Soundtrack Recordings for New Capitol/Priority Release: Ice Cube: In The Movies
Scorpions Ready to Sting With New Album, 'HUMANITY - HOUR 1,' Out August 28; U.S. Tour Starts September 4 (7/31/07)
IMAX Release of Martin Scorsese's Rolling Stones Concert Film Coming September 21, 2007 (7/30/07)
Ryuichi Sakamoto Cartier Love Bracelet to Benefit Jane Goodall; Former YMO Members Form HASYMO; Fennesz + Sakamoto Nominated for 2007 EMMA AWARD (7/30/07)
Lyle Lovett's 'It's Not Big It's Large' New CD Set For Release On August 28th (7/26/07)
Jennifer Lopez and Marc Anthony to Co-Headline Tour (7/24/07)
CRYSTAL GAYLE GREATEST HITS TO BE RELEASED AUGUST 28 BY CAPITOL NASHVILLE/EMI (7/19/07)
Barry Manilow Takes 'Music and Passion' on the Road in Celebration of New 'The Greatest Songs of the Seventies' album With Shows in Philadelphia and Boston Arenas (7/18/07)
Three Days Grace Fall Tour DatesThird Single 'Never Too Late' Goes Top 10 (7/13/07)
EDDIE GIP NOBLE new CD profile (7/11/07)
New Barry Manilow Album, THE GREATEST SONGS OF THE SEVENTIES, Arrives in Stores September 18th on Arista Records
MTV Networks Supports Live Earth Globally Across Platforms News, Live Performances, Short Films & PSAs Further MTVN's Global Commitment to Raising Awareness of Climate Change Through Break the Addiction Campaign in the US & MTV Switch Internationally
My December Debuts #2 on Album Chart; New Album Racks Up 291,000 in Sales on Heels of Multi-Media Campaign (7/5/07)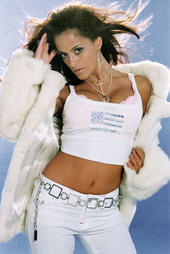 Yohany Miami-based singer- watch music video, listen to music
'HEY PAULA' KICKS OFF BRAVO'S NEW THURSDAY NIGHT OF ORIGINAL PROGRAMMING WITH BACK-TO-BACK EPISODES, THURSDAY, JUNE 28 AT 10PM
More Artists Announced for 'CMA Music Festival: Country's Night To Rock' Airing Monday, July 23 on the ABC Television Network; Jason Aldean, Dierks Bentley, Big & Rich, Sara Evans, LeAnn Rimes, and Josh Turner Added to Primetime Special. Read more...
Live Earth: 07-07-07; SHAKIRA AND ENRIQUE IGLESIAS JOIN LINE-UP FOR LIVE EARTH HAMBURG; KEITH URBAN AND TAKING BACK SUNDAY JOIN LINE-UP FOR LIVE EARTH NEW YORK. The 24-Hour, 7-Continent Concert Series to Combat Global Warming Expected to Reach Over 2 Billion People on 7/7/07
ACADEMY OF COUNTRY MUSIC HONORED DOLLY PARTON, DON WILLIAMS, WAYLON JENNINGS, BUCK OWENS, HARLAN HOWARD, AND JACK LAMEIER WITH SPECIAL AWARDS (6/21/07)
Definitive Bob Dylan Retrospective Set For Worldwide Release October 1; 3-CD DYLAN To Feature 51 Tracks Spanning Five Decades; Extensive Liner Notes And Never-Before-Seen Photos Highlight Deluxe Edition; 18-Song 'Best Of' Collection To Be Released Concurrently
RINGO STARR'S BEST SOLO TRACKS COLLECTED FOR NEW CAREER-SPANNING CAPITOL/EMI COLLECTION, PHOTOGRAPH: THE VERY BEST OF RINGO STARR, TO BE RELEASED PHYSICALLY AND DIGITALLY ON AUGUST 28, 2007
Crack Horse new UK artist (6/15/07)
AT&T Blue Room to Feature Live Webcast of Bonnaroo Festival
Josh Groban's AWAKE Tour Returns to U.S. (6/13/07)
Rush World Tour Kicks Off Tomorrow in Atlanta; Madison Square Garden Date Announced; New Single "Spindrift" Impacts Airwaves: Limited Edition Vinyl Slated for Release June 19th; MVI Available June 26th (6/13/07)
The Academy Is... Announces "Sleeping With Giants" Fall Headline Tour; Acclaimed Band to Globetrot All Summer Long, With Trips to Australia, Japan, England (6/13/07)
An Evening With Stephen Stills' Solo Tour Continues Through July (6/12/07)
SIMON J BAILEY UK Singer/Songwriter/Performing Artist new music video (4/28/07)
Justin Timberlake 'Summer Love' #1 Song at Radio in the U.S. (6/12/07)
Bonnaroo Music and Arts Festival special online events (6/11/07)
Final Road Trip for Johnny Cash Bus Will Be to the Rock and Roll Hall of Fame
Beth Williams, UK artist profile (6/8/07)
DeadZoneCitizens video clips (6/3/07)
Songwriter Daniel Moore's compositions have been recorded by multitudes of top rock, pop, country, folk, R&B, jazz and blues artists including Joe Cocker, Brooks & Dunn, Three Dog Night, The Everly Brothers, Bonnie Raitt, Waylon Jennings, B.W. Stevenson, The Band, Maria Muldaur, Dizzy Gillespie, Thelma Houston, Kenny Rogers, Kim Carnes, Bobby Blue Bland, The Association, Marcia Ball, and many others. Now, he has released "The Giveaway." (5/31/07)
Best Buy Brings The Biggest Bang to Life for Rolling Stones Fans (5/31/07)
Jamie Foxx Launches The Foxxhole Channel Exclusively on SIRIUS Satellite Radio; Foxx will executive produce and contribute live from around the world (5/21/07)
Summer of Love 40th Anniversary - Rock and Roll Hall of Fame & Museum (5/18/07)
Summer Of Love' 40th Anniversary Celebration Gets Underway With Releases From Jefferson Airplane, Moby Grape and The Remains (5/18/07)
Live Nation Announces U.S. Summer Tour Lineup; Builds on Momentum of Successful First Quarter Tours by The Who, Bob Seger, Josh Groban and Rascal Flatts (5/17/07)
LiveNation.com Launches 'Live Nation TV' (5/17/07)
Winners Announced for the 42nd Annual Academy of Country Music Awards (5/15/07)
One Life To Live" Star Kassie DePaiva Releases New CD "I Want To Love You" May 22, 2007 (5/11/07)
Linkin Park Announce Projekt Revolution 2007 Line-Up; Projekt Revolution Tour Launches July 25; Main Stage Acts Include My Chemical Romance, Taking Back Sunday, HIM, Placebo and Julien-K (5/1//07)
Sinead O'Connor to Perform Songs From "Theology" on Her Upcoming World Tour (5/11/07)
GOO GOO DOLLS Hit the Road This Summer; New Single From "Transformers" Confirmed; Catch The Goo Goo Dolls on TV This June (5/1//07)
Lindsey Buckingham Announces Fourth Leg of U.S. Solo Tour to Begin June 1st .Singer-Songwriter/Guitarist Touring Behind His Critically Acclaimed Solo Album, "Under The Skin" (5/11/07)
Kelly Clarkson's New CD "My December" Hits on July 24, 2007 (5/7/07)
UK artist The Juliana Down new release "Cold" (5/3/07)
LIFE OF JUNE CARTER CASH CELEBRATED IN FIRST-EVER BIOGRAPHY (5/3/07)
'GET ON THE DANCEFLOOR' the latest single from UK band CUSHH available July 2007 (5/2/07)
Modest Mouse, Incubus, The Shins, Wolf Parade, Among Featured Talent at Download (5/1/07)
Kelly Clarkson Announces Summer Concert Tour Dates (4/26/07)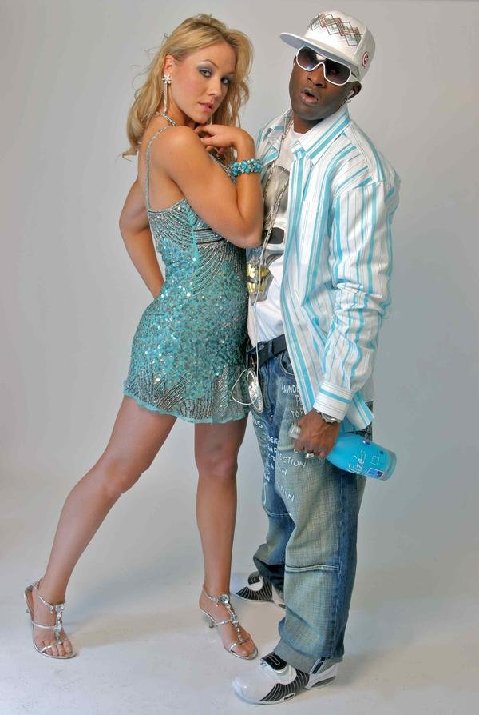 UK Band CUSHH MAKES CHART HISTORY BY BECOMING THE FIRST SELF-RELEASED AND SELF-MANAGED ACT SINCE THE NEW DOWNLOAD RULES TO CHART AS HIGH AS NUMBER 26 ON THE DOWNLOAD CHARTS AND 31 ON NATIONAL CHART "BASED ON DOWNLOADS ONLY SALES". (4/20/07) Watch Music Video.
Carrie Underwood Tops The '2007 CMT Music Awards'; Kenny Chesney, Rascal Flatts, Sugarland, Taylor Swift and Jack Ingram Also Take Home Buckles, Kris Kristofferson Receives Johnny Cash Visionary Award (4/17/07)
THE JEFF BALL BAND'S NEW RECORDING, THE SHAPE OF LIGHT, FEATURES NATIVE AMERICAN FLUTE AND A NEW INSTRUMENT CALLED A HANG (4/17/07)
Sony/ATV Music Publishing Acquires Leiber Stoller Catalogue (4/17/07)
The Society of Singers Presents 16th Annual ELLA Award to Gladys Knight at the Beverly Hilton Hotel on September 10, 2007 (4/17/07)
Patti Smith Celebrating the Release of her New Album, 'Twelve,' with Three Special Shows at New York's Bowery Ballroom (4/5/07)
Jay-Z Inspired Hip-Hop Musical, 'CONFESSIONS OF A THUG,' Hits the Streets! - Featured on Cover of Billboard (4/3/07)
Poison Announces New Studio Album, POISON'D!, to Be Released June 5 by EMI America Records/Capitol (4/3/07)
Korn Brings Back 'THE FAMILY VALUES TOUR' (3/27/07)
Bob Seger & The Silver Bullet Band End Tour with Sold Out Shows at Detroit Rock City's Legendary Cobo Arena! (3/19/07)
Simply Red's front man Mick Hucknall discusses "Stay" and forthcoming biography 'If You Don't Know Me By Now' (3/16/07)
Karen Marie Garrett "It's About The Rose" new CD (3/12/07)
LONESTAR HEADS TO BIG APPLE IN APRIL (3/12/07)
South by Southwest (SXSW) Music Conference & Festival -- An Up Close and Personal Opportunity (3/10/07)
SXSW Interactive 2007 Kicks Off Five-Day Festival (3/9/07)
DIERKS BENTLEY, BIG KENNY OF BIG & RICH, JOSH GRACIN, HEARTLAND, CRAIG MORGAN, AND MORE TO PARTICIPATE IN ACADEMY OF COUNTRY MUSIC® 4th ANNUAL MOTORCYCLE RIDE HOSTED BY MONTGOMERY GENTRY ON SUNDAY, MAY 13, 2007 IN LAS VEGAS; 4TH annual motorcycle ride TO BENEFIT THE ACADEMY OF COUNTRY MUSIC ® CHARITABLE FUND COUNTRY MUSIC'S BIGGEST RIDE (3/8/07)
Genesis Announces Dates for 'Turn It On Again' Concert Tour (3/6/07)
The Search Is On! MTV and MTV Tr3s Join Forces to Find the Next Menudo Beginning on March 31 (93/6/07)
Simply Red Release "Stay" April 24th-first single on CD: "So Not Over You: US Tour in August. Listen to streaming music of the single. (3/3/07)
Tony Bennett's 'The Best is Yet to Come' 20-City Tour Kicks-Off With Exclusive Pre-Sale for AARP Members (3/1/07)
Back Porch Records Announces SXSW '07 Artist Line-Up (2/26/07)
The Police: 16 for 16 Concert Shows Sold Out! (2/26/07)
CRITICALLY LAUDED, DANISH ROCK BAND MEW KICK OFF MUCH ANTICIPATED US HEADLINE TOUR (2/23/07)
CHIMAIRA: NEW VIDEO "RESURRECTION" AIRING ON MTV2'S HEADBANGER'S BALL!! (2/20/07)
Justin Timberlake's 'What Goes Around ... Comes Around' is the Fastest Selling Music Video Ever on iTunes (2/20/07)
The Police: Sell Out Madison Square Garden, Fenway Park, Canadian Shows; Additional Shows Announced (2/20/07)
Bonnaroo Music and Arts Festival announces 2007 music lineup (2/14/07)
The Police Announce Worldwide Concert Tour (2/12/07)
Pretty Ricky and Eventful Launch 1,000 Demand Competition Giving Fans the Power to Shape Pretty Ricky's 2007 Tour (2/9/07)
Jimi Hendrix Experience live at Woodstock 1969. Watch entire video free.
Apple Inc. and The Beatles' Apple Corps Ltd. Enter into New Music Agreement (2/5/07)
2007 GRAMMY(R) Nominees CD Debuts as the #1 Compilation, #4 on the Billboard Top 200 Album Chart - 77,267 Units Scanned (2/1/07)
Phil Keaggy Releases New Vocal Project Dream Again Today (1/30/07)
Van Morrison Honoured in Hollywood - EMI Releases New Compilation to Coincide (1/27/07)
LONESTAR CONTINUES SUPPORT OF MILITARY TROOPS. MICHAEL BRITT GUESTS ON WHEEL OF FORTUNE'S COUNTRY STARS WEEK (FEB 12 – 16) TO PLAY FOR ADOPTAPLATOON.ORG (1/23/07)
TRAVIS TRITT: A NEW ENERGY, NEW PRODUCER AND NEW LABEL, THE STORM IS COMING! (1/21/07)
CHIMAIRA SET TO RELEASE LIMITED EDITION DVD WITH UPCOMING CD RELEASE! (1/18/07)
Katharine McPhee's Debut Album Arrives in Stores January 30, 2007 (1/18/07)
'Diddy' Searches for New Generation of 'Bad Boys,' Scouting Nationwide for the Next Superstar Group to Be Featured on MTV (1/16/07)
THE ROCK AND ROLL HALL OF FAME ANNOUNCES ITS INDUCTEES FOR 2007 (1/8/07)