Tucson Entertainment Magazine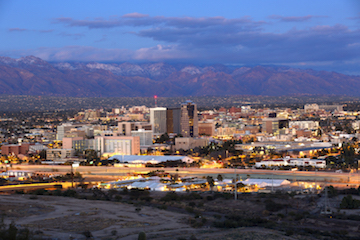 The Tucson Entertainment Magazine home page is the local web edition for the Entertainment Magazine. This Tucson entertainment section provides residents and visitors with information on local events, places to go, things to do, discount coupons for dining and local attractions from our affiliates and information sources.
Garry Shandling dies
Comedian and actor Garry Shandling died on Thursday, March 24, 2106 at age 66 from a heart attack. Raised in Tucson, Arizona during the mid-1960s, Shandling attended Palo Verde High School and the University of Arizona. Read an interview of Garry Shandling in the mid-1980s when he was just starting out with "It's Garry Shandling's Show" on Showtime from 1986 to 1990. He starred in the "Larry Sanders Show" on HBO from 1992 to 1998.
---