Comedian and actor Garry Shandling died on Thursday, March 24, 2106 at age 66 from a heart attack. Raised in Tucson, Arizona during the mid-1960s, Shandling attended Palo Verde High School and the University of Arizona. Read an interview of Garry Shandling in the mid-1980s when he was just starting out with "It's Garry Shandling's Show" on Showtime from 1986 to 1990. He starred in the "Larry Sanders Show" on HBO from 1992 to 1998.
As the industrious, faithful keeper of the flame of her singer/actor/comedian father Dean Martin's rich, colorful showbiz legacy, the singer/actress Deana Martin tours tirelessly throughout the country presenting entertaining, funny and heart-felt musical tributes to her famously laid-back Dad known as "The King of Cool."
Joan Rivers dies at 81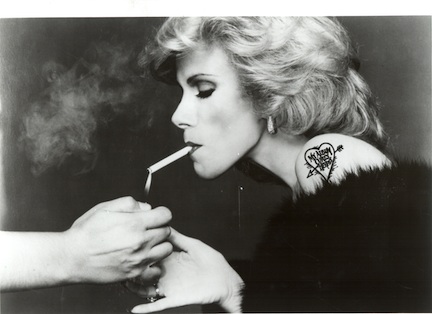 "CAN WE TALK?" interview with Joan Rivers in 1983
This interview with Joan Rivers was done in 1983 with the release of her album on Geffen and Warner Bros. Records. Joan Rivers passed away at age 81 on August 28, 2014. "What I want to talk about is my start in show business. The clubs I began in were the worst. I remember one that was so bad, the girl singer was Jack Dempsey. And my act was terrible. I was heckled by mutes."
THOMAS FISCELLA IS HAVING
THE TIME OF HIS LIFE IN THE TOURING PRODUCTION OF JERSEY BOYS
Thomas Fiscella is currently appearing in the hit musical Jersey Boys as Gyp DeCarlo (primary role). This Michigan born actor is not a Jersey Boy but portrays the famous mobster who was a member of the New York Genovese crime family and dominated loansharking operations in New Jersey during the 1960's.
Stumpf Juggles Several Artistic Fields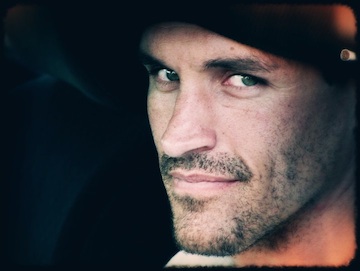 Brandon Stumpf has been referred to by several names over the years. These monikers include Spiderman, Iron Man, Chief Greg Buxon, Lawson, Detective Ryan and Popeye. From his two daughters he is known as Daddy.
Stumpf is a full time art teacher at The Londonderry Middle School in New Hampshire but during the evening and weekends he takes on many different personas. Read more about Brandon Stumpf.
Stephanie Block brings a beautiful marriage everywhere she performs
Stephanie J. Block, the game leading lady who stepped into the tap shoes of Sutton Foster in Anything Goes in fall 2011, when Foster was filming a TV pilot, will permanently take over the role of Reno Sweeney on March 15, 2012. Block is appearing in Do You Hear The People Sing (slated for a March 23rd date at American Airlines Center; Dallas, TX) . Read more about Stephanie Block.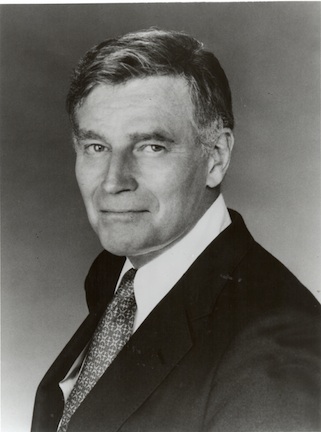 Charlton Heston interviews, photos and personal experiences in his own words: "Being able to review your work is one of the definitive. characteristics of film for an actor and a director, too. In the theatre, you can't see what you have done. For actors, this is dearly impossible. But even as a director, what you do exists only in time, and that day's rehearsal can never be seen again. You remember it, but...you can't see it!. In a film, you can see your work, best in the raw dailies. If you wait for the finished film as many actors do, because looking at dailies can be a painful experience you can only see the-best that can be done with what you did on a given day you see what the director and the editor have made with the shots you did. That's not useful. From my first film; I've been looking at dailies. It's one of the most valuable learning experiences I've had working in film."
Snooki celebrated 23
Snooki certainly brought the fist pumping crowd to her 23rd birthday party sponsored by LifeStyles Condoms on Saturday night, November 20 at NYC hotspot Pacha.

The "Jersey Shore" star arrived in style, donning a sparkly strapless dress and tiara—no one expected anything less from the show's biggest star. JWoww and the newest cast member Deena Nicole walked the carpet, along with Kat DeLuna and Sean Kingston, who performed live later that night as a surprise for the birthday girl. Snooki's parents joined the rest of the gang upstairs in the VIP area, where partygoers were passing out LifeStyles Condoms and vibrating rings.
The crowd was going wild, and cornered Snooki near the stripper pole where a shirtless man was dancing to house music. Power publicist Jonathan Cheban was spotted flirting with a blond all night, then pocketing a vibrating ring.
"Real Housewives of New Jersey" frenemy Kim Granatell stayed with her entourage on the opposite end of the VIP area, where they sipped drinks and conversed amongst themselves.
There isn't any artist in history that has dedicated their career in preserving and promoting the great American Songbook than prominent cabaret and show performer Michael Feinstein.
Cameron Diaz named the most dangerous celebrity in Cyberspace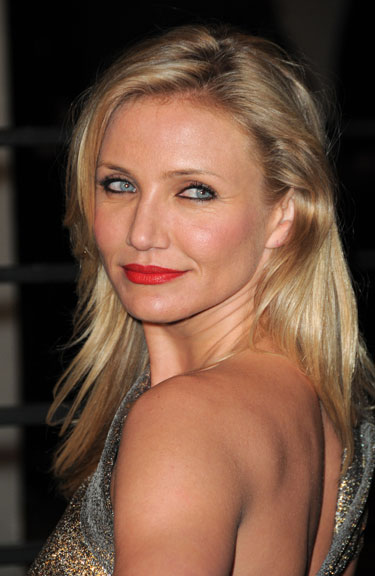 Cameron Diaz has replaced Jessica Biel as the most dangerous celebrity to search for on the Web, according to security company McAfee, Inc. (NYSE: MFE).
For the fourth year in a row, McAfee researched popular culture's most famous people to reveal the riskiest celebrity athletes, musicians, politicians, comedians and Hollywood stars on the Web.
The McAfee Most Dangerous Celebrities TM study found movie stars and models top the "most dangerous" list this year while politicians like Barack Obama and Sarah Palin are among the safest.
Jerry Seinfeld Interview: 'Emotion And Conflict Is The Essence Of Comedy'
Leave it to Jerry Seinfeld to take his observations on common marital problems and base a whole television series on it. He knows couples fight. If only an objective party could referee those arguments.

That is The Marriage Ref. Tom Papa hears both sides of the story and decides once and for all who is right. That's it. No more fighting.
Seinfeld created the show and appears on the show's celebrity panel, along with other episodic guests like Alec Baldwin, Tina Fey and Larry David. COntinue reading the Jerry Seinfeld interview.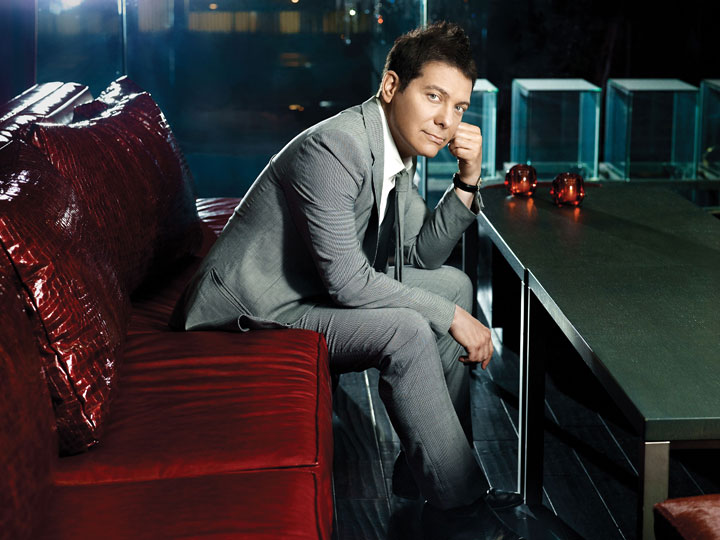 Two "Beautiful Souls" Michael Feinstein and Jewel came together at the Hollywood Bowl for The Art of Song
Postal Service Salutes 'G.I. Bob' With First-Class Stamp. Bob Hope Stamp Issued on What Would Have Been Entertainer's 106th Birthday.
Jamie Foxx Kicks Off Memorial Day Weekend With Live Broadcast of His Exclusive SIRIUS XM Foxxhole Radio Show from Aruba
Las Vegas legend Danny Gans, headliner at Encore at Wynn Las Vegas, passed away last night at his home in Henderson, Nevada. He was 52 years old. At this time, his cause of death is unknown. Continue reading about Danny Gans.
Jamie Foxx new CD release of "Intuition". Listen to music samples.
Van Johnson, the popular Hollywood star in the '40s and '50s with films such as "30 Seconds over Tokyo," "A Guy Named Joe" and "The Caine Mutiny," died on Friday, December 12, 2008 of natural causes. He was 92 years old.
Avon Debuts Signature Men's Scent - Patrick Dempsey Unscripted
Tommy Hilfiger joining forces with Sony BMG to create TommyTV, a new online global music TV concept, of interest.
Martha Stewart Living Omnimedia and 1-800-FLOWERS.COM Launch Their Beautiful New Arrangement: Martha Stewart for 1-800-FLOWERS.COM
Cher to Headline the Colosseum at Caesars Palace, Las Vegas; World's Number One Pop Icon inks three-year deal with AEG Live. Watch video clip from Cher.
Tammy Fey: She's been touring with Justin Timberlake, now she's going solo!!
---
---